Wine basics from the Chinese MW
I am writing from a gloomy autumnal London, just back from a spring visit to Cape Town, for Cape Wine, a trade show organised by the Wines of South Africa that occurs every three years. I tasted (and drank) many exemplary wines and returned impressed and eager to tell everyone about the exciting ZA wine (and food) scene.
I had prejudices about South African wines, irrelevant now, because I would like to focus on the positives that deserve attention. The wine regions were more defined, helped by selecting varieties suited for the climate, as a result, most wines that I tasted were ripe and balanced. Where balance was not possible from a vineyard or region, producers would stagger their picking times or blend from warmer or cooler sites(*1), depending on their needs.
Many of the producers that I had spoken to, had also ripped out any leafroll virus infected vines (which affects ripening) and replanted virus free ones. There was also a lighter touch in winemaking, aiming for elegance, instead of over extraction (*2); followed by skillful use of new oak(*3).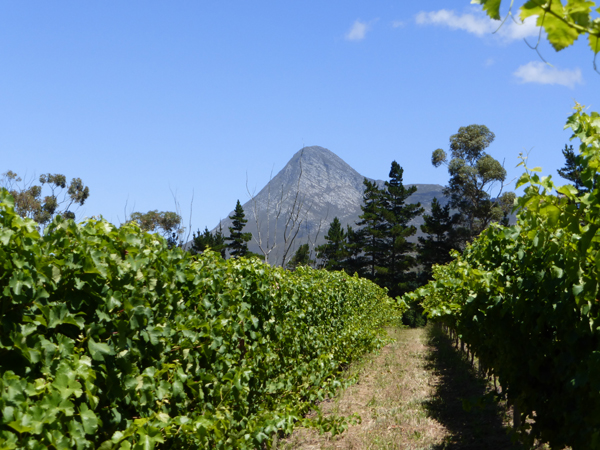 I was particularly thrilled about the younger generation of winemakers with inspiring entrepreneurship and endearing camaraderie, making small batch attention grabbing wines, largely from purchased grapes (although some have been successful enough to purchase vineyards). There are two groups in particular, the Zoo Biscuits and Swartland Independent Producers, that are good starting points to taste this revolution.
All of these improvements have cut facets into what was a less defined wine scene, but even though things are going in the right direction, more work is needed. Many of the sales of South African wines, including to China, remain at entry level and in order to sustain the movement, sales need to migrate towards the higher end. I will certainly be doing my part by telling anyone who will listen about the gems I found at Cape Wine and will also be buying a few bottles to share with friends.
Decoding wine terminology
1. What is the difference between cool and warm sites on wines?
Cooler regions/sites ripen grapes slower while others might not even reach full ripeness. Wines made from cooler climates often exhibit fresh and delicate aromas with higher levels of acidity, lower potential alcohol, and paler colour (for reds), in comparison to the same grape grown in a warmer climate/site. In a warmer climate, grapes will often achieve full ripeness giving richer flavours, colour, higher potential alcohol and lower levels of acidity.
2. What is 'over extraction'?
Over-extraction refers to the extraction of too many phenolics (colour, tannin and flavour compounds) during or post-fermentation. It is undesirable because although the wine gains colour and concentration, it is at the expense of balance, losing delicate fruit while adding (dry) tannins.
3. What flavours are associated with the use of new oak?
Oak, especially new oak, can add intense flavours (coconut, vanilla, clove spice) and tannins to a wine, which if used unskilfully, could undesirably mask the fruit.
Translated by Sylvia Wu / 吴嘉溦
All rights reserved by Future plc. No part of this publication may be reproduced, distributed or transmitted in any form or by any means without the prior written permission of Decanter.
Only Official Media Partners (see About us) of DecanterChina.com may republish part of the content from the site without prior permission under strict Terms & Conditions. Contact china@decanter.com to learn about how to become an Official Media Partner of DecanterChina.com.