Classification: 3rd Cru Classé, 1855
Contact:
33460 Cantenac
+33 (0) 557 88 71 00
www.chateau-kirwan.com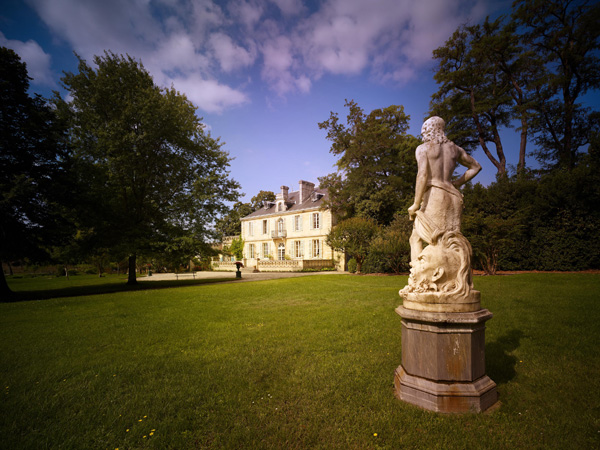 Location: AOC Margaux, in the commune of Cantenac.
Production: 37 hectares. Production is usually 60% first wine, and 40% second wine.
Five things you didn't know about Château Kirwan: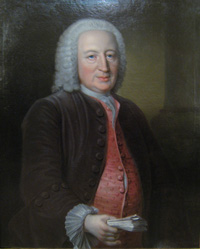 - The first Schÿler in Bordeaux was Jean Henri Schÿler I. He was originally from Hamburg in Germany and first settled in Bordeaux as a wine merchant in 1739. He joined forces almost immediately with another group of Protestant merchants, the Schröder family, from Lubeck. Together they founded the company which still bears their name along the waterfront on the Quay de Chartrons in downtown Bordeaux. The company traded colonial commodities such as indigo, spices, sugar, coffee, tea and oils from Santo Domingo and the West Indies. Ships were also loaded with Bordeaux wines, and returned with cargoes of oak staves for production of barrels. A little later, they diversified into the arms trade, and in 1779 took a 10% share in the frigate Eulalie, armed with '20 cannons, 4 swivel guns, 5 blunderbusses, 36 muskets and a crew of 105 men'. The firm took out insurance not just on the cargo, but on the profits to be made. By the early 19th century, however, Schroeder & Schÿler turned towards just one specialty; wine.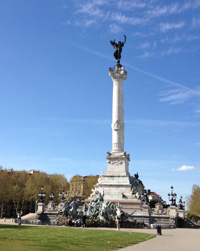 - The famous Girondins statue that stands in Place des Quinconces, one of the symbols of Bordeaux, owes its existence to a former owner of Château Kirwan, Camille Godard. It was through his financial legacy to the city that Bordeaux was able to commission the statue.
- Kirwan is one of the few Bordeaux properties that future US president Thomas Jefferson visited in 1787 (he mainly concentrated on the future 1st Growths). In his writing he gave 'Quirouen' (as he called it) a 2nd Growth level, along with Ségur and Lynch vineyards. Unfortunately, in 1855 the local brokers disagreed with him, and awarded it a (still pretty impressive) 3rd growth status. It was placed at the top of the 3rd growths, and its vineyard size and position has remained unchanged ever since.
- Technical director Philippe Delfaut came to Kirwan from neighbouring Château Palmer in 2008, and has been credited with the much-lauded quality improvements over recent years. Among his changes have been lowering the temperature of vinification to ensure freshness and purity of fruit, and lowering the amount of new oak used for the first wine.
- On the walls of the beautiful new Orangerie building 19th century engravings of the quays of Bordeaux that belong to the private collection of Schröder & Schÿler. They attest to the time when Bordeaux was a global shipping superpower.
Current owner: The Schÿler family, led by brother and sisters Yann, Sophie and Nathalie. Their father Jean-Henri Schÿler continues to live at the property.
Most notable previous owner: The history of the Schÿler family is so bound up with the history of the Bordeaux wine trade that it is fascinating to learn about their lives from the 18th to 21st centuries. But if you head further back, perhaps we should select Camille Godard, one of the few French owners of the property. As well as being a négociant and mayor of Bordeaux, Godard was a lover of nature, and not only enlarged his own park around Château Kirwan, but also got busy improving the green spaces back in Bordeaux itself. A marble statue to Camille Godard, erected in 1889, stands in the centre of the Parc Bordelais, one of the largest city parks in Bordeaux that was bought largely from funds donated by Godard. Godard died in 1881. A plaster copy of the statue was stolen in 1904, so the one in the park currently is the original.
Other châteaux owned: The family part-own the Schröder-Schÿler négociant house, which includes wine brands such as Signatures en Bordeaux and Chartron La Fleur. Château Kirwan is their only wine estate (although Jean-Henri Schÿler's late wife was Christine Krug-Schÿler of the Krug champagne family).
Commercial strategy: 100% négociants, sold en primeur every spring.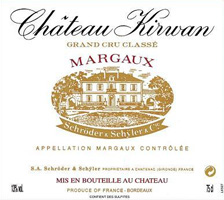 Second wine: Charmes de Kirwan
Through the centuries:
As you might tell from the name, this is an estate with Anglo-Saxon connections. Even before the Kirwans arrived, the property was owned by Sir John Collingwood, one of the early wine shippers to sail between Bordeaux and London, who bought the vines from Renard de Lassalle in 1751. He extended the vineyard and reportedly ensured the wine was drunk at the Royal court in London, then passed it on, as part of his daughter's dowry, when in 1760 she married an Irishman from Galway, Mark Kirwan.
It was Kirwan who built the current château, and began to develop the parkland that surrounds it. He also gave the property his name. Like many local properties, it was seized by the state during the French Revolution, but Mark Kirwan escaped the guillotine, and regained the estate under Napoleon, eventually dying there in 1815.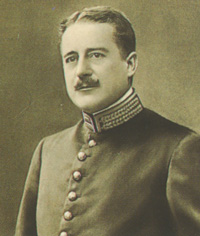 The heirs of Kirwan sold the estate in 1827, and it changed owners a few times over the next few decades, perhaps why it was given 3rd growth status in 1855 despite its high reputation in the first decades of the 19th century. Eventually Kirwan was sold to Camille Godard, the mayor of Bordeaux, in 1856, just a year after the classification. He enlarged the property further and designed the current gardens, adding the fishpond and rose garden. Camille Godard bequeathed Kirwan to the city of Bordeaux (Bordeaux as a whole seems to have done rather well out of the generosity of Mr Godard, and I'm starting to think he deserves more than one statue in a park, and one road named after him in Chartrons). This is when Schröder & Schÿler took an option on all the vintages of the property, distributing it exclusively until buying it outright in 1925 (by Armand Schÿler).
Consultant: Eric Boissenot, with Philippe Delfaut as technical director and general manager.
Plantation and vineyard work: Cabernet Sauvignon (45%), Merlot (30%), Cabernet Franc (15%) and Petit Verdot (10%) planted to 8,000 vines per hectare. Average age of vines 30 years. A full terroir study has been carried out in recent years, to refine techniques and rootstock used within the vineyard. Hand-harvesting, average yield 40 hectolitres per hectares.
Vinification: Vatting 18-25 days in small stainless steel tanks, co-innoculation with alcoholic and malolactic fermentation taking place at the same time, 40% new oak on average for first wine, 15-20% for the second wine. Winemaking was overseen by wine consultant Michel Rolland from 1991 to 2007, during which time the style was sometimes thought to be overly modern. It has since switched to Philippe Delfaut full-time at the estate, with consultancy by Eric Boissenot. Plot-by-plot vinification, slow macerations at medium temperature, blending in mid-February, after three months in barrel. Egg white fining, bottling after 18 to 21 months ageing.
Terroir: There are 46 different vineyard plots across the Kirwan vineyard, located at the gravelly highpoint of the Cantenac commune, just south of Margaux. Excellent drainage on the sandy, gravelly soil that is so typical of Margaux, with a complex mix of fine gravel.
Recent improvements or changes: One of the most wine tourism friendly estates in the Médoc, visitors here are able to do everything from picnic in the grounds to host private dinners – or enrol in afternoon workshops for children, with grape tasting. Recently renovations have also seen an entirely new reception area of the property built, centred around a large Orangerie, with a boutique and tasting space. Recent improvements have also been made to the winery, cellar, harvesting area and the addition of guest rooms (including most recently a small windmill in Margaux, which offers a beautiful upscale guesthouse for two).
Recent Decanter scores:
2012 en primeur 16.75/20
2011 en primeur 17/20
2010 en primeur 18/20
2009 en primeur 16.5/20
2008 en primeur 15.5/20
Average bottle price in UK: £30-£70, depending on vintage.
All rights reserved by Future plc. No part of this publication may be reproduced, distributed or transmitted in any form or by any means without the prior written permission of Decanter.
Only Official Media Partners (see About us) of DecanterChina.com may republish part of the content from the site without prior permission under strict Terms & Conditions. Contact china@decanter.com to learn about how to become an Official Media Partner of DecanterChina.com.