Chateau Palmer
3rd Cru Classe, 1855
33460 Margaux
+33 (0)5 57 88 72 72
www.chateau-palmer.com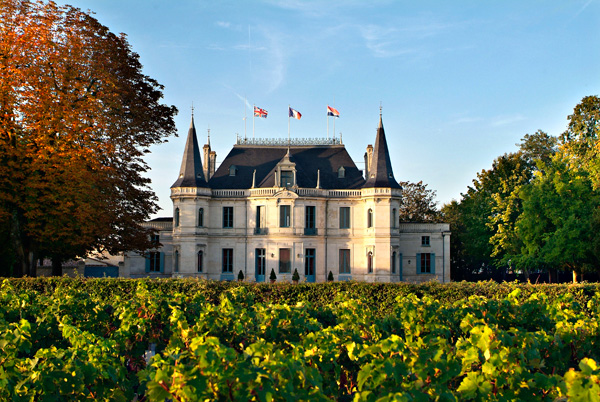 Location: AOC Margaux, located just next to Chateau Margaux.
Production: 55 hectares, making around 8,000-10,000 cases of Chateau Palmer and around the same of Alter Ego de Palmer, the second wine.
Five things you didn't know about Chateau Palmer
- Charles Palmer, the man who gave his name to the estate, once signed a petition against the French Revolution, adding his name to a list of businessman who were keen to ensure their government would protect against a similar revolution happening in England.
- CEO Thomas Duroux, an agronomist and oenologist, has worked in California, Italy, South Africa and Hungary, at famed estates such as Tenuta dell'Ornellaia. His father is French but his mother is Italian, and he is fluent in both languages (as well as English). According to my Decanter colleague CH'NG Poh Tiong, at Duroux's third and final interview for the job, he had to blind taste five wines, which were Chateau Angelus, Carillon d'Angelus, Chateau Leoville Las Cases, Clos du Marquis and Chateau Haut-Bailly.
- No Chateau Palmer was produced in 1963 and 1968, and just a very small amount in 1965.
- Chateau Palmer was occupied by German soldiers during World War II, and somewhere in the main chateau building is a piece of grafitti left behind by one of the occupying soldiers. It says, 'I want to go home'.
- Each vintage, Chateau Palmer commissions a piece of jazz music to be composed that reflects the style of that particular year. Previous musicians who have worked on this include Jacky Terrasson (2009), Michel Portal and Yaron Herman (2010), Glenn Ferris, Giovanni Mirabassi and Flavio Boltro (2011) and Lionel Belmondo, Sylvain Romano, Jean-Pierre Arnaud (2012).
Current owner: The Mähler-Besse and Sichel Families, with Thomas Duroux as CEO.
Most notable previous owner: Charles Palmer (1777-1851), a major general in the British army and aide-de-camp to the Prince of Wales, who gave his name to the property. But the Pereire brothers – Emile and Isaac – are also worth mentioning here, as they were among the first of the major Parisian bankers to buy into the Médoc in the mid 19th century. They had made their money in railways and real estate, and signed on Palmer just three days after Nathaniel Rothschild signed on what would become Mouton Rothschild. They invested lavishly in Palmer, and can be seen as the forefathers of today's quality wines. Their best-known success in Bordeaux was setting up the seaside resort of Arcachon, still a fashionable resort on the Atlantic Coast, 45 minutes from the city.
Other chateaux owned: No other chateaux owned jointly, although both the Sichel and Mähler-Besse family have other vineyard interests.
Commercial strategy: 100% négociants, but a smaller pool than many estates. Wines are sold en primeur.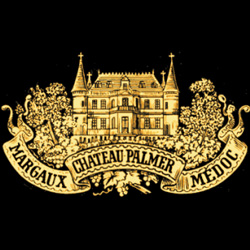 Second wine: Alter Ego de Palmer, made from a different selection of plots and a different approach in winemaking. One of the most popular second wines in Bordeaux, although the chateau would pull me up there, as they always keen to point out that Alter Ego is not a classic second wine. They like to say that it is a different expression of the vines, intended to be drunk between five and 10 years old.
Through the centuries:
The first known owners of Palmer were the politically-powerful Gascq family in the 17th century, who then sold to General Charles Palmer in 1814 (originally from Bath in England). There's a romance story here, so get ready… apparently, Charles Palmer, who was an officer in the British army and known as something of a ladies' man, was on a trip by stagecoach across France when he met Marie de Gascq, a young widow looking to sell her wine property in the Médoc. By the end of the trip, persuaded by her charm (and perhaps his previous visits to Bordeaux, as he had been there in during earlier army campaigns), Palmer had become owner of what would soon be known as Chateau Palmer. Between 1816 and 1831, he purchased land in the villages around Margaux to build up his property, and by the 1830s Palmer had 82 hectares of vines. Palmer lived in England, and his wine became known as 'Palmer's claret' and was drunk in clubs around London. But by 1843 he had been discredited with the king, and had bankrupted himself. Chateau Palmer was sold – first to the Caisse Hypothecaire de Paris, and then to Isaac and Emile Pereire, two high-powered bankers, for 413,000 francs. The Pereire brothers were owners in 1855, when Palmer was named a Third Growth, and it stayed in their family until 1938, when four Bordeaux wine merchant families – Sichel, Mälher-Besse, Ginestet and Miailhe – joined together to buy Palmer. Today, just two families of the original four retain the shares, the Sichels and the Mälher-Besse families, and are active partners in running the estate.
Consultant: Eric Boissenot.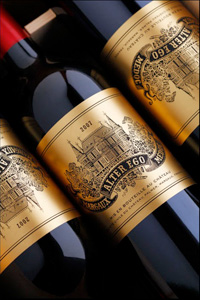 Plantation and vineyard work:Cabernet Sauvignon (47%), Merlot (47%), Petit Verdot (6%) planted to 10,000 vines per hectare. The percentage of Merlot is fairly high for the Médoc, but planted on the gravelly soils that more usually house Cabernet Sauvignon. This, according to Thomas Duroux, accounts for the plush, feminine elegance that Palmer is so known for. 'These are Margaux wines,' he has said, 'with this subtlety, elegance and precision. But they are above all Palmer wines, often described as velvety, which comes from these very old Merlots on great soils.' Chateau Palmer is moving to fully biodynamic farming.
Vinification: Entirely redone in 1995, with 42 temperature controlled, conical stainless steel vats. Recent works have also streamlined the cellar, added a special area for steam-cleaning the barrels, and new areas for ageing the wines. There are now 50 vats, many in two-layers to ensure ever more precise plot-by-plot winemaking. Maximum 60-70% of new oak barrels are used for the first wine, and 25%-40% of new oak for Alter Ego.
Terroir: Gravelly soil overlooking the river.
Recent improvements or changes:
Chateau Palmer has just completed renovations to the cellar and to the external areas of the estate, and restored Palmer Village, the beautiful gardens and small pathways that surround the property, and which hark back to the 18th century, when the property was like a small village with all workers living on site. The 'village streets' are named after the current and former owners of the property – Louis and Edouard Miailhe, Frederick Mähler Besse, Bertrand Bouteiller, Allan Sichel and others. Palmer bottles use the Prooftag seal for guarding against counterfeits, on all bottles leaving the chateau from the 2009 vintage onwards, and each bottle bought can be verified on their website. This is a property that is at the top of its game, and is often said to rival First Growth Chateau Margaux as the best in the appellation.
Recent Decanter scores:
2012 en primeur – 18.5 points/20
2011 en primeur – 18.5 points
2010 en primeur – 19.5 points
2009 en primeur – 19 points
2008 en primeur – 17.5 points
Average bottle price in UK 5market: £100-£340
All rights reserved by Future plc. No part of this publication may be reproduced, distributed or transmitted in any form or by any means without the prior written permission of Decanter.
Only Official Media Partners (see About us) of DecanterChina.com may republish part of the content from the site without prior permission under strict Terms & Conditions. Contact china@decanter.com to learn about how to become an Official Media Partner of DecanterChina.com.