Chateau Prieuré-Lichine
4th Cru Classe, 1855
33460 Cantenac
+33 (0)5 57 88 36 28
www.prieure-lichine.fr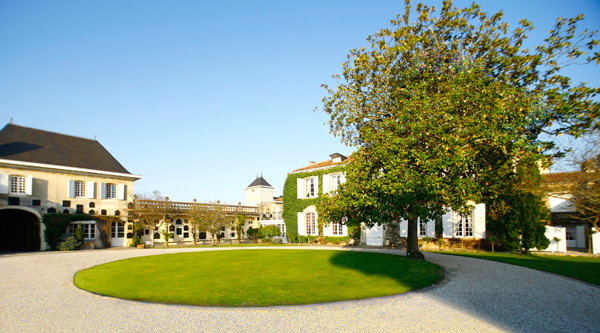 Location: AOC Margaux.Production: 70 hectares of vines (total surface area 77 hectares).
Five things you didn't know about Chateau Prieuré-Lichine: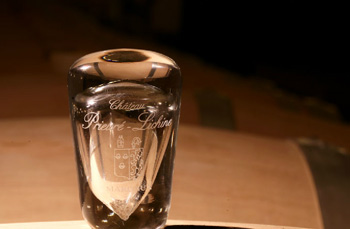 - The estate was a working priory until the end of the early years of the 19th century, but farmed a variety of crops until the 17th century, and only converted entirely to viticulture in the 18th century. It only passed out of the hands of the church, and into private hands (to Bordeaux wine merchant Durand Delains) in 1809.
- The money earned for the priory from its wine meant that Prior Authefaud built a new church in Cantenac, which still stands today.
- In 1766, Chateau Prieuré-Lichine was named a 3rd growth in one of the most famous rankings of the time. Ninety years later, in 1855, it made it to 4th Growth.
- When Alexis Lichine took over in the early 1950s, there were only 4 hectares of vines. Today there are a full 70 hectares, thanks to his tireless efforts to build the property back up to its former glory.
- This was the first chateau in the Médoc to open itself to wine tourism in a serious way. Alexis Lichine shocked his neighbours by putting a large sign up on the road announcing that it was open for tastings, and he added a small boutique where he sold his wines, his books and various wine-related gifts.
Current owner: The Ballande Group since 1999.
Most notable previous owner: Alexis Lichine, the Russian-American nicknamed the Pope of Wine for his pretty astonishing contribution to Bordeaux and the general wine trade as merchant, winemaker, author of The Wines and Vineyards of France, and general bon viveur. This was a man who loved Margaux – not only did he die at Prieuré-Lichine on June 1st 1989, but he is also buried there. When he bought the esate, in 1951, it was named Prieuré Cantenac. By the time he left, it was hard to believe it had ever been anything other than Prieré Lichine.
Other chateaux owned: Chateau Vieux-Manoir in Bordeaux. Minority shareholder in Marie Brizard and negociants Ballande & Meneret, Sovex Woltner and Corton André. The company's main business, however, is in New Caledonia in logistics and agricultural industries.
Commercial strategy: 100% négociants, sold en primeur through the Place de Bordeaux.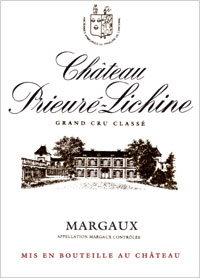 Second wine: Confidences de Prieuré-Lichine (used to be called Chateau de Clairefont until 2008). The estate also makes a white wine (created in 1990 from a 1.5 hectare plot in Arsac) called Le Blanc du Chateau Prieuré-Lichine, and Le Clocher du Prieuré from the AOC Haut-Médoc appellation.
Through the centuries:
The land was once part of the Priory of Saint-Didier de Cantenac, founded around the year 1000. It was a major stopping off point in the Médoc for pilgrims to Santiago de Compostela, and was renowned for its wines in the Middle Ages. It remained a working priory right up to til past the French Revolution – and in 1730, under Father Ledoux, the tithe payments were worth £7,000, paid 93% in wine – the second highest ecclesiastical income in the Médoc at a time when the vast majority of lands were still being used for polyculture and livestock farming. In 1760 it rose to £15,000 and was officially the highest in the Médoc.
By 1766, and Fathers Copmartin and Mandavy, vines covered the whole of the estate's lands. During the French Revolution, Prior Jouneau was at the head (he arrived in 1789), and by 1794 he was named as Mayor of Cantenac. It was on his death in 1809 that the Prieuré de Cantenac passed out of the church and into the private hands of Sir Durand Delains, a Bordeaux wine merchant. The Delains years were at first great for the estate – the price rose sharply under his stewardship – but it was sold to Judge Pages in 1838, who died without a direct heir in 1852. His widow (who was named as owner in the 1855 classification) remarried in 1862, but maintained independent ownership of the estate under the name of 'Rosse La Dame, née Latour, owner of Grand Prieuré'.
Unfortunately, the three great vine diseases of mildew, oidium and phylloxera hit Prieuré-Lichine hard, and a new owner acme along to pick up what was left of the devastated vineyard. This man was a Parisian Victor Rulh, in partnership with Gabriel Rousseau from the Landes region of southwest France. They took over in 1886, and when Rousseau died in 1899, Ruhl became sole owner until his own death in 1904. Next up was Victor Saint-Ubeery, then Pierre Frederic Bossuet, then Michel de Wilde (a famous Dutch family who enjoyed brief fame in the 17th century by running the short-lived Batavian Republic until defeated by William of Orange). Michel de Wilde was hard hit by the 1929 financial crisis and sold the estate six years later to Parisan merchant company in Neuilly called Grands Entrepots Réunis.
They held on until 1951, when Alexis Lichine arrived. When Lichine took over, there was only 4 hectares of vines, and he set about rebuilding the estate to its current size and reputation. After Lichine's death in 1989, his son Sacha took over the property, but lived in Switzerland rather than at the estate, and eventually sold up, ten years later, to Group Ballande for US$29 million. Not entirely giving up on the family calling, Sacha Lichine now makes an excellent rosé wine in Provence, called Chateau d'Esclans.
Consultant: Stéphane Derenoncourt, with winemaker Etienne Charrier
Plantation and vineyard work:Cabernet Sauvignon (50%), Merlot (45%), Petit Verdot (5%), average age 30 years, planted to 8,000 vines per hectare. Hand-harvesting. Yields are between 35-40 hectolitres per hectare. Deleafing on one side of the row in July.
Vinification: Optical system of grape sorting, with no crushing of berries. 50% new oak barrels, 50% one-year barrels.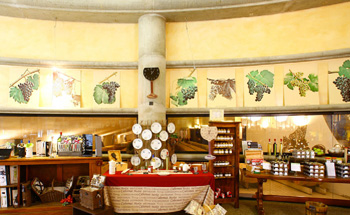 Terroir: Gunz gravel from the Garonne valley.
Recent improvements or changes:
New cellars are almost completed, with inauguration due in Spring 2014.
As Alexis Lichine would have wanted, the estate has one of the biggest boutiques in the region, and runs a full array of wine tours (that have been a touch disrupted by the works, but will be back up to speed by next summer).
Recent Decanter scores:
2012 en primeur – 16.75 points/20
2011 en primeur – 16.5 points
2010 en primeur – 17 points
2009 en primeur – 17 points
2008 en primeur – 16.5 points
Average bottle price in UK: £30-£45, depending on vintage.
- Follow us on Weibo @Decanter醇鉴

and Facebook

for most recent news and updates -
All rights reserved by Future plc. No part of this publication may be reproduced, distributed or transmitted in any form or by any means without the prior written permission of Decanter.
Only Official Media Partners (see About us) of DecanterChina.com may republish part of the content from the site without prior permission under strict Terms & Conditions. Contact china@decanter.com to learn about how to become an Official Media Partner of DecanterChina.com.