How to store leftover wines wisely? Can you take wine in and out of the fridge? What happens if I store my wines at room temperature? Decanter experts have given answers to the most commonly asked questions about wine storage and drinking windows.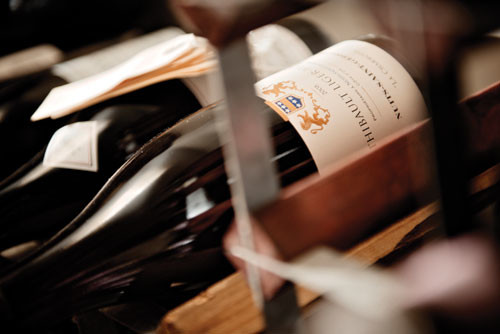 The life of leftovers
Question: I understand that wine ages better and more slowly in a magnum than in a smaller-sized bottle, but does leftover wine deteriorate more quickly in a magnum than in a 750ml bottle? Renate Crossley, London
Steven Spurrier, Decanter consultant editor, replies: In short, yes. Wine ages more slowly in magnums – and even more slowly in double magnums (four bottles), jeroboams (six bottles) and imperials (eight bottles) due to the proportionately smaller amount of air in the bottle once filled and corked that causes ageing through oxidation. Inversely, if you are left with one quarter of an undecanted magnum, the wine will age faster than one quarter of a 750ml bottle due to the larger proportionate volume of air – and this even faster than if there was one quarter of wine left in a half bottle. For this reason, I have a few empty half bottles to hand and pour my (rarely) leftover contents into these and cork them up, so that whatever is left will be good for a few more days.
From the November 2014 issue of Decanter
Putting wine in the fridge
John McGlynn, from Edinburgh, asks: On occasion, I put a bottle of wine (including sparking and fortifieds) in the fridge with the intention of drinking it, leaving it there for up to a month or more before changing my mind and putting it back in my cellar. Would these temperature changes have an adverse effect on the wine, given that you always read about consistent storing temperature being vital?
Paolo Basso, for Decanter, replies: Like any food product, exposure to cold will slow or stop the ripening process. If you do this only once to a young and robust wine, it will generally resume its ageing process without consequence after a period in the fridge, but a more mature wine, which is less resistant to shock, may suffer some disruption to its ageing process. Wine is like us: in youth, we will recover more easily after an accident; when we are older, recovery will be more difficult. Of course, it is better not to have the accident in the first place.
Paolo Basso was named Best Sommelier in the World in 2013.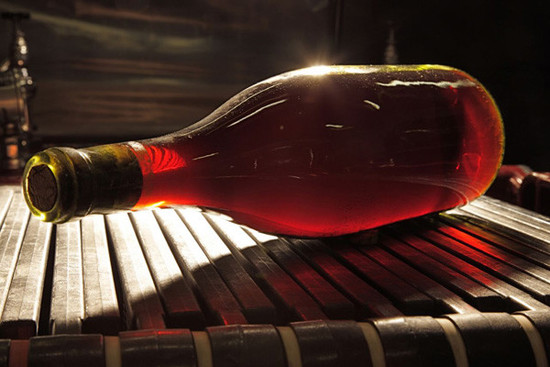 Storage and drinking windows
Question: During the hot weather this summer, my wine suffered from being stored under the stairs at home where the temperature reached 24ºC. It made me wonder what storage temperature wine reviewers have in mind when they specify a drinking window. Would this be an ideal cellar temperature, or an ambient room temperature of, say, 18°C to 22ºC? Graeme Ewins, Bristol
Christelle Guilbert, Decanter tasting director, replies: All drinking windows assume ideal storage conditions, under which the chemical process of ageing is carefully controlled. At higher temperatures, wine will age faster and not necessarily in the desired way as the process becomes more volatile. The wine will also be more prone to oxidation. This problem tends to be exacerbated if the storage temperature fluctuates widely, which may provoke what we call cooked wine or heat damage. When a bottle is exposed to high temperatures, the liquid expands and it may push the cork out or the wine may leak around the cork. My advice is to store your most precious bottles professionally. For other bottles, open them earlier than the recommended drinking window and decant them to open up the wine.
By the way—at what temperature should I serve wine?
At the Decanter Fine Wine Encounter in November 2014, Louis Roederer's chef de cave and executive vice-president, Jean-Baptiste Lécaillon, told guests that they should 'put Champagne in the fridge 48 hours before drinking it,' if possible.
Commonly speaking, sparkling wines should be served at 9C, white wine at 12C, rose at 11C and red wine at 17C.
Translated by Sylvia Wu / 吴嘉溦
All rights reserved by Future plc. No part of this publication may be reproduced, distributed or transmitted in any form or by any means without the prior written permission of Decanter.
Only Official Media Partners (see About us) of DecanterChina.com may republish part of the content from the site without prior permission under strict Terms & Conditions. Contact china@decanter.com to learn about how to become an Official Media Partner of DecanterChina.com.