Forget about France and that other sparkling wine beginning with C, and forget about that cheap fizz you had on your last Spanish holiday. This is fancy Cava, says Margaret Rand, after visiting three producers whose flagship wines live up to their surprisingly high price tags.
(From the archive: Originally published on June 2013 issue of Decanter magazine)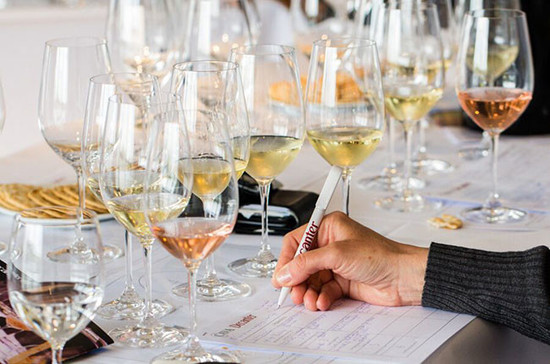 The problem with expensive Cava is that, for most of us, it's an expensive version of a cheap wine. in other words, however good it is, it tastes recognisably similar to the wines of which you might not have happy memories. (For bordeaux and Champagne it's the other way round: here the expensive wines are the norm, and it's the cheap wines, however grim, that are still recognisably similar.) So in trying to convince you of the virtues of a number of resonant and desirable Cavas – and in trying to persuade you that they're characterful and complex enough to be worth your curiosity – i'm probably on a hiding to nothing. if you want to stop reading now, feel free.
There are two things to erase from your memory when approaching these wines. one is the taste of Champagne. Yes, these Cavas have similarities – some yeast autolysis flavours, though never a lot – and often a bit of pinot Noir or Chardonnay added to the blend – but they're not meant to taste like Champagne; they're meant to taste like Cava. And the second thing to forget? The taste of cheap Cava.
Forget coarseness; forget that bitterness on the finish; forget the shortness of the finish. Think instead of parsley, coriander and lemon zest; think of relatively low acidity, but a firm structure. The structure, usually, is the Xarel-lo speaking.
Xarel-lo is a terrific grape. of the three traditional Cava grapes it's Xarel-lo that gives backbone, macabeo that gives flesh and parellada that gives prettiness. but what we're not used to finding in Cava is terroir expression. Cava producer Codorníu, however, has a huge project on the go: it iincludes trials to find specific yeasts for specific terroirs, and satellite mapping of the vineyards to allow precision viticulture. parcels of vines are rigorously filleted, and graded A, b, C or D according to quality. From this, Codorníu has found superb sites, like the la Nansa vineyard for Xarel-lo, or la pleta for Chardonnay: the difference is equivalent to that between a Champagne from le mesnil or Aÿ, compared to one from nowhere in particular. 'This is certainly a 10-year project, and we're six years in,' says head of group winemaking, Arthur o'Connor.
There are other winemaking changes, too: Codorníu has rediscovered a traditional Catalan technique called capes, which involves adding fresh must to the fermentation each day. The must transforms the traditional trio of Cava grapes, making them more expressive and purer-flavoured, though for Chardonnay and pinot Noir, standard cold fermentation is best. The results of the work with capes will start appearing on the shelves in the next few years, but the satellite mapping of the vineyards and the precision it allows is already affecting every wine in the Codorníu portfolio.
Terroir expression
it has led to the Gran Crew project: a boxed set of three wines called Codorníu Gran Reserva. There's a Xarel-lo, a Chardonnay and a Pinot Noir: the first release is of the 2007 vintage, disgorged in September 2012. 'Until we started this project,' says Bruno Colomer Martí, head winemaker, 'we thought Cava couldn't last more than four or five years.'
That would have come as a surprise to another Cava producer, Gramona, whose Celler Batlle Gran Reserva from the 2000 vintage, in 2012, tasted of coffee, cream and smoke – very rich and complex. Gramona started giving wine long ageing because, explains Xavier Gramona: 'A Champagne house bought stocks here after World War II, and my father realised that what they wanted was aged wines. He decided that our Cava should be aged for at least 10 years.' Gramona launched its first aged wine in 1961, from the 1951 vintage; 10 years came down to seven, and now four is the average. Even so, that would be a lot for most Cavas. 'We use more Xarel-lo than most,' says Gramona. 'It's structured, not so fresh, and when it's young it's simple: it doesn't show its potential early. It doesn't make sense to use Xarel-lo for young wines. But after a few years it's very different, and becomes complex.'
As ever, the vineyard work is key. They're moving towards organics and biodynamics, and have hired Claude Bourguignon and Nicolas Joly as consultants: the first is a soil specialist who will tell you more about the internal surfaces of clay molecules than you ever thought was possible; the second is the eccentric high priest of biodynamics. 'I confess that we didn't care much about the subsoil until the last few years,' says Xavier, 'but we have learnt a lot about the capacity of roots to take up minerality.'
But while they're learning in one area they're looking slightly nervously at another: they have, of all things, a 100-year-old solera system for the liqueur de dosage. Most of their Cavas are bone dry, but they have a few customers who like a bit of sweetness in their wine. The solera contains mistela – grape juice with a shot of brandy – and only Xavier's grandfather knows the secret.
Dosage is one of the complexities of Cava: Catalans like it Brut Nature, or with no dosage at all; export markets tend to prefer it brut, dry or semi-dry. Remember that the acidity is usually fairly low; Catalans, who drink it throughout a meal, probably have the best idea.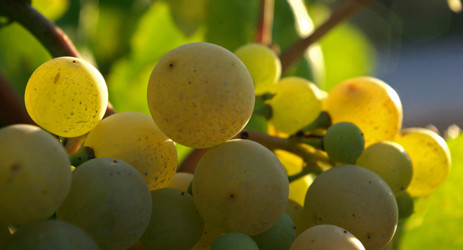 Disgorgement and dosage
The other point of complexity is vintages. All Cava, effectively, is vintage; there are very few non- vintage blends. Not all state the vintage on the label, however, or at least not the front label: for Catalan customers (and Catalonia is the main market) a vintage date isn't the same quality cue as it would be for Champagne drinkers. Vintages don't differ that much, either; what counts is the length of time the wine spends on its lees (dead yeast cells), and thus the date of disgorgement.
After disgorgement Cava should be drunk, say Catalans: Champagne-style discussions about the perfect ageing period after disgorgement have no place here. It's not a wine to age at home – though there are, as always, exceptions. But if you want to buy old wines Gramona can oblige: it can disgorge old stocks to order, within reason and providing it has them.
At Recaredo there's no dosage. None. Even the entry-level wine, Brut Nature, has about four years on the lees, and is considered almost frivolous because it has 12% of the gentle, creamy variety Parellada. For older wines there is just the fleshier, rounder Macabeo and, naturally, Xarel-lo. 'We trust Xarel-lo very much for ageing,' says Recaredo's export director Alex Bautista. The top wine, Turó d'en Mota is 100% Xarel-lo, from vines planted in 1940, and aged for about nine years on the lees; finding old vineyards can be difficult, says Bautista. 'There's a lot of potential in Penedès, but we need to preserve what we have. The terroir for many more great wines exists here. The challenge is to believe in what we can do.'
Preserving what they have, for Recaredo, means biodynamics. Its first fully certified vintage was 2010, and it grows many of its own plants, like valerian, chickpeas and dandelion, and intends to make its own preparations. Like Codorníu, it's researching yeasts, and is close to finding some favourites, out of about 50 under trial. 'We'd like several yeasts for different vineyards and different vines,' says Bautista. They'll then have to test them all over again for the second fermentation. 'The more doors open, the more possibilities there are.'
All this Xarel-lo can make for quite a tannic wine. But tannins, even in white wine, even in sparkling wine, can balance the relatively soft acidity; and they're good with food. Turó d'en Mota goes a treat with guinea fowl, and Recaredo's Brut de Brut Gran Reserva was terrific with a dish of octopus, smoked ricotta, black garlic and liquorice. 'The bubbles are not the main point of the wine,' says Bautista. A statement which top Champagne producers would certainly echo. D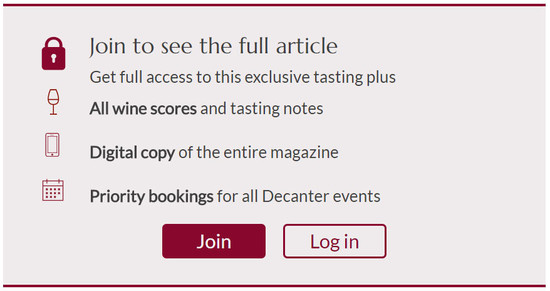 Margaret Rand is a wine writer, author and general editor of Hugh Johnson's Pocket Wine Book
Translated by ICY
All rights reserved by Future plc. No part of this publication may be reproduced, distributed or transmitted in any form or by any means without the prior written permission of Decanter.
Only Official Media Partners (see About us) of DecanterChina.com may republish part of the content from the site without prior permission under strict Terms & Conditions. Contact china@decanter.com to learn about how to become an Official Media Partner of DecanterChina.com.