Moldova sits between Ukraine and Romania in Eastern Europe and its winemaking history has been traced back 5,000 years.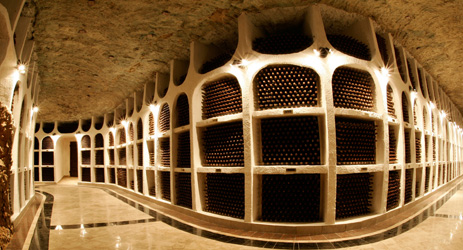 Moldova's vineyards are at 46-47˚ latitude, similar to Burgundy, according to National Office of Vine and Wine. Its topography is varied, with low hills, sunny plateaus and plains, and its climate is influenced by the Black Sea.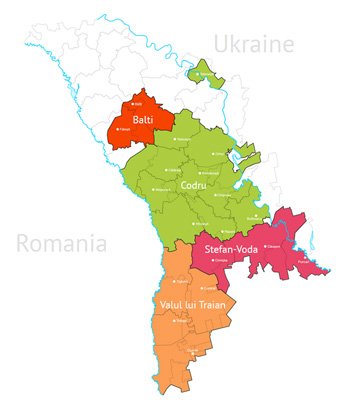 The country has four key regions: Valul lui Traian, Stefan Voda, Codru and Balti (see map).
European grape varieties account for 70% of Moldova's 112,000 hectares of vineyards. Around 70% of vineyards are planted with white varieties, including Rkatsiteli, Sauvignon Blanc, Chardonnay and Aligote. Key red varieties include Cabernet Sauvignon, Merlot Pinot Noir and Saperavi. Indigenous varieties account for 10% of vineyards and include Feteasca Neagra and Rara Neagra.
Moldova is known for its high vineyard density. Vines constitute 3.8% of the country's territory and 7% of the arable land. It produces 150m litres of wines annually, 80% of which is exported to 50 countries. Bottled wine accounts for 40% of exports.
Top export destinations include Belarus, Kazakhstan, Russia, Ukraine, Czech Republic and Poland, and wine accounts for 3.2% of Moldova's gross domestic product.
Moldova is the biggest winemaking country that was formerly part of the USSR. Since gaining independence in 1992, Moldova has remained heavily dependent on the Russian market for wine sales. This has caused difficulties in the past decade, following repeated import bans on Moldovan wine implemented by Russia.
In September 2013, Russia initiated its latest import embargo, claiming that Moldovan wines contained illegal chemicals. Many suspect that the move was political, due to the country's attempts to establish closer political and financial ties with the European Union.
Sourced from: Moldova's National Office of Vine and Wine
Edited by DecanterChina.com