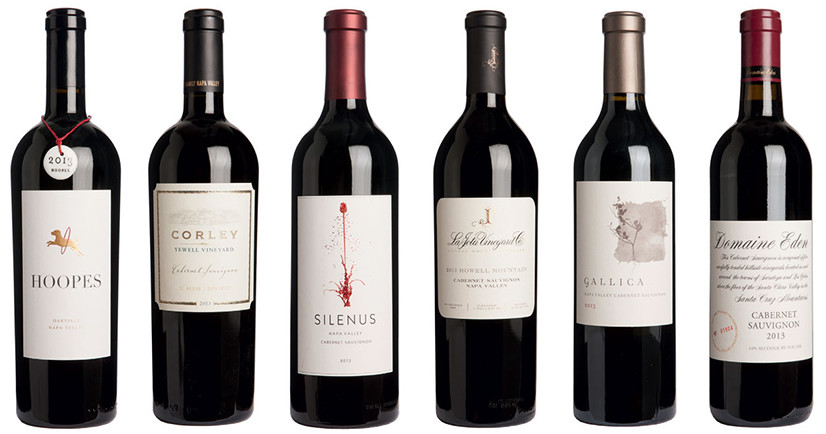 This article first appeared in Decanter magazine. It is currently featured on DecanterChina.com as part of a sponsored campaign with the California Wine Institute.
'The vintage of a lifetime' has given savoury, tannic, ageworthy wines for those who chose depth and complexity over excess ripeness and extraction, says William Kelley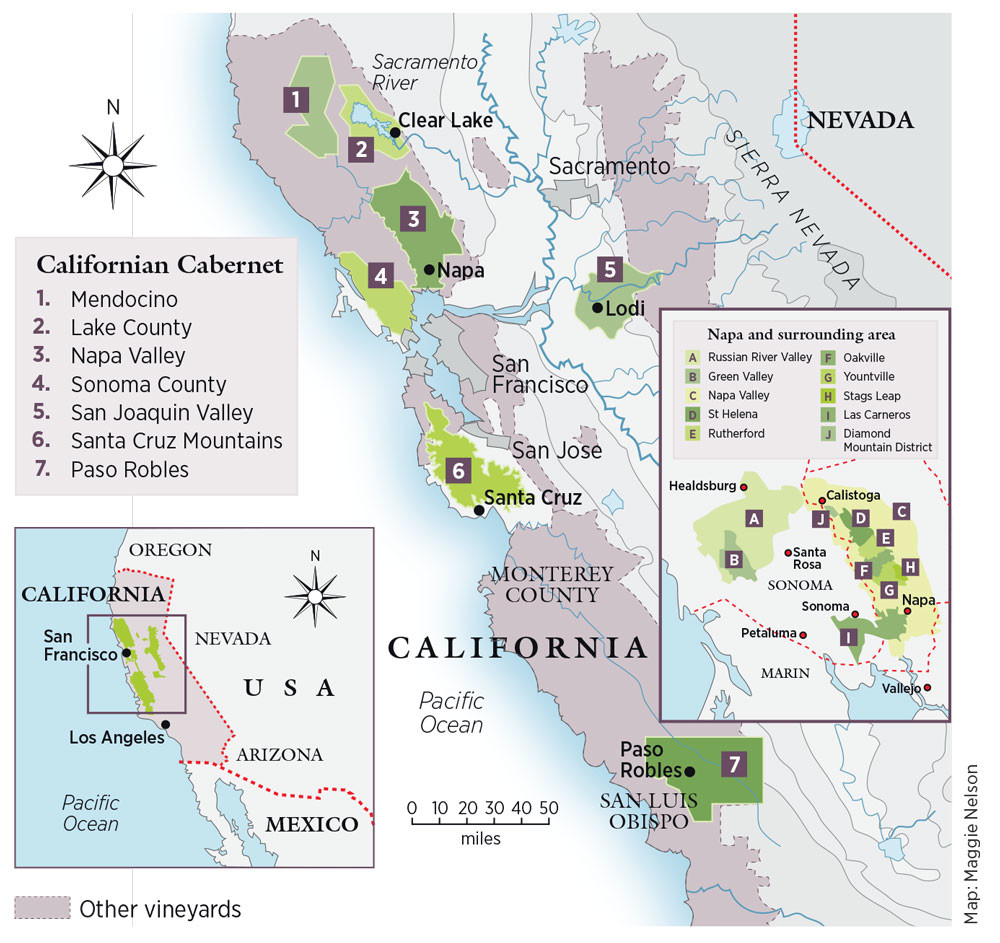 CHRISTIAN MOUEIX, PROPRIETOR of Napa Valley's Dominus Estate, speaks for many other winemakers and growers when he describes 2013 as 'the vintage of a lifetime'. Across California, vines suffering through a second consecutive year of drought produced unusually small berries, with a high solids-to-juice ratio. A warm summer and early autumn, uninterrupted by heat spikes or rain, made for an early harvest in ideal conditions.
The result? Wines of extraordinary depth and tannic concentration, built to age. Everything seems amplified: fruit, tannin and acidity. So while 2013 is a ripe vintage, its lower yields, balancing acidity and savoury structure lend the wines a personality far removed from the open-knit, fruit-forward and rather simple 2012s. Indeed, many 2013s already show signs of shutting down.
But even the propitious conditions of the 2013 vintage presented a number of challenges. The dry, balmy weather presented unprecedented opportunities for over-ripeness as winemakers attempted to tame the year's elevated tannins by baking their grapes on the vine, resulting in roasted flavours of raisin and prune, combined with elevated alcohol levels often well in excess of 15%, whatever the labels may say.
The vintage's small, thick-skinned grapes meant over-extraction was also a real danger during vinification, and winemakers had to exercise restraint to succeed. Those who did not have produced inky wines which may never lose their monolithic character.
More fundamentally, the disposition of the vintage to produce deep, tannic, savoury wines was fundamentally at odds with many producers' desire to craft supple, immediately appealing wines of almost confected sweetness. Whereas the 2012 vintage lent itself to that style, 2013 did not, and it seems likely that many producers resorted to cellar tricks like micro-oxygenation in a bid to render their wines more accessible on release.
So the 2013 wines underline the fact that Californian Cabernet Sauvignon stands at a stylistic crossroads. In the past decade, many of the state's Chardonnay and Pinot Noir producers have embraced elegance and restraint, often with a convert's zeal. By contrast, Cabernet has hardly changed: high-octane, sweet fruit bombs still enjoy strong domestic demand.
While that so-called hedonistic style is a financially winning proposition for wineries, it limits the appeal of Cal Cabs abroad and may soon fall foul of changing consumer demographics at home. So change is coming, and it will be interesting to see what direction it takes.
After so many caveats, it is important to emphasise that the vintage's many successes will take a decade or more to unfold in the cellar and possess all the materials for extraordinary longevity and complexity. The best are truly wines for the ages, elevated to a rarefied level by their unusual depth and savoury structure. A great vintage, then, for classicists and modernists alike.
Cal Cabs: know your vintages
2015
After three years of drought, vines produced a small crop: early indications point to an excellent vintage, marrying 2013's concentration with 2014's accessibility.
2014
Below-average crop of open, generous wines with good depth and balancing acidity. More serious than 2012, more accessible than '13.
2013
Warm summer and below-average crop of small, thickskinned grapes gave powerful, concentrated, firmly structured wines of fabulous quality.
2012
High yields and a warm growing season gave ripe, fruit-forward and often rather simple wines which can lack depth and complexity.
2011
A cool, wet year that challenged growers used to California's balmy climate, but which gave many complex, delicious wines that will appeal to classical palates.
2010
A cool year which produced nicely balanced, vibrant wines with cool fruit tones, combining considerable early appeal with the structure for the cellar.
Cal Cabs: the facts
Total Cabernet Sauvignon under vine (2014) 35,601ha
Main planting regions Napa 8,050ha, San Joaquin 5,032ha, San Louis Obispo 4,945ha, Sonoma 4,907ha
Tons crushed in 2013 524,086
The results
The tasters were bowled over by these balanced and surprisingly forward wines from the great 2013 vintage, praising their consistently high quality. Amy Wislocki reports
The scores
191 wines tasted
Exceptional 3
Outstanding 6
Highly Recommended 79
Recommended 87
Commended 10
Fair 4
Poor 0
Faulty 2
The judges
Stephen Brook, Sarah Knowles MW, Ronan Sayburn MS