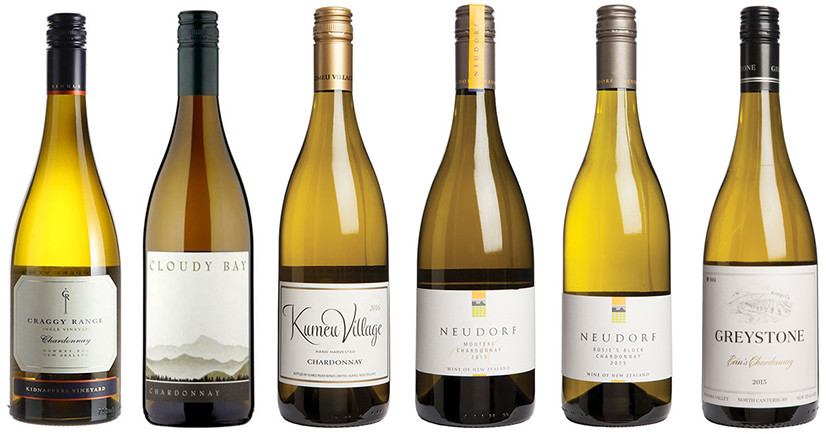 New Zealand Chardonnay
It's all a question of balance, says Rebecca Gibb MW. Chardonnay may have been out of the NZ spotlight of late, but the wines are enjoying a revival of interest
FOR A HEADY decade, Chardonnay was the darling of the New Zealand wine industry. The prolific German cross Müller-Thurgau was finally toppled from the top spot in 1993, following a government-sponsored vine-pull scheme encouraging growers to uproot such overproductive undesirables, and Chardonnay became the country's most-planted variety. It held Sauvignon Blanc at bay until as late as 2003, when New Zealand was engulfed by a flood of green yet tropical wines.
Sauvignon Blanc has continued to be the cause of all the chatter (good and bad), while Chardonnay producers have quietly been refining their interpretation of this non-aromatic white. They have nature on their side: New Zealand's cool, maritime-influenced climate imbues its Chardonnay with an elegance and fine acidity that can't be imitated in warmer locations. A growing confidence to pick earlier, particularly in warmer Chardonnay regions on North Island, has also brought wines with lower alcohol and greater freshness without a loss of flavour ripeness. However, the country's high levels of ultraviolet light mean that sunburned grape skins can be an issue, which can result in hard phenolic compounds, so vine canopies need to be managed.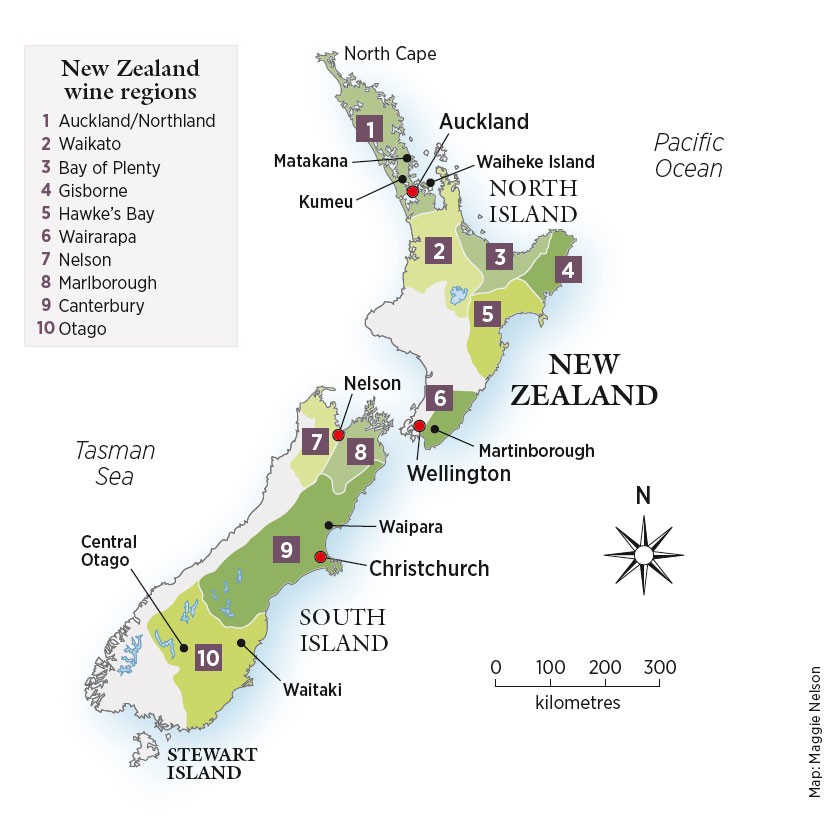 Stylistic direction
In the winery, winemakers are choosing to flex their muscles less often than in the past. Since the first French oak barrels were imported into New Zealand in the 1980s, oak handling has become far more sensitive, with the more sympathetic method of barrel fermentation the standard for the finest Chardonnays. There's also experimentation with larger oak formats and even concrete egg fermenters.
A major improvement in New Zealand Chardonnay since the early 2000s has been a reduction in buttery flavours. Malolactic fermentation produces diacetyl, which creates an intense buttery aroma. Producers now understand that leaving a wine on its lees (dead yeast cells) and timing the addition of sulphur dioxide after malolactic can lessen the diacetyl influence.
The current stylistic debate revolves around sulphides. Allowing a high proportion of solids in the fermentation provides more nutrients for yeast but also risks reduction, so it's a balancing act to find a level that suits the intended wine style. A little bit adds a hint of flint and brings complexity, however there are far too many examples that are dominated by struck-match flavours, overpowering the fine fruit beneath.
Most New Zealand Chardonnays are best consumed within three to six years of the vintage for their brightness, but more mature wines from some of the country's best Chardonnay producers prove that age and beauty aren't incompatible.
New Zealand Chardonnay: know your vintages
2016
Warm, often humid. But the April harvest was dry, sunny and large, with large berries. Excellent for white wines.
2015
Dry and warm. A small, low-yielding crop after early frost and cool flowering produced ripe, concentrated whites.
2014
A record early vintage (at both start and finish), as well as a warm, dry summer with little disease pressure. Did the winemakers speak too soon about 2013 being the vintage of a lifetime?
2013
Widespread drought, yet hailed as the vintage of a lifetime by many producers. Warm, dry summer and autumn produced ripe whites and reds.
2012
Cool summer and late harvest with slow ripening of whites resulted in low yields and intense wines with lively acidity. Ripe, warm Central Otago is the exception.
New Zealand Chardonnay: the facts
• 3,116ha planted, representing 8.4% of total vineyard area
• Most planted NZ variety 1993-2003
• Third most-planted NZ variety 2017
• Fourth most-exported NZ variety 2017
Rebecca Gibb MW is an awarded wine writer who completed her Master of Wine studies in New Zealand and was named the best taster in her 2015 graduating class
The results
Nelson and Canterbury were the pick of the regions; elsewhere our panel would like to have seen more of the fruit and less of the winemaking, reports Amy Wislocki
The scores
92 wines tasted
Exceptional 0
Outstanding 2
Highly Recommended 18
Recommended 50
Commended 14
Fair 6
Poor 2
Faulty 0
The judges
Melanie Brown, Rebecca Gibb MW and Roger Jones