It's the last stop we make, in a snatched half hour before we leave for Yinchuan Airport. Not on the official programme but timings made easier because the unmarked property backs directly onto one of the main traffic arteries leaving the city.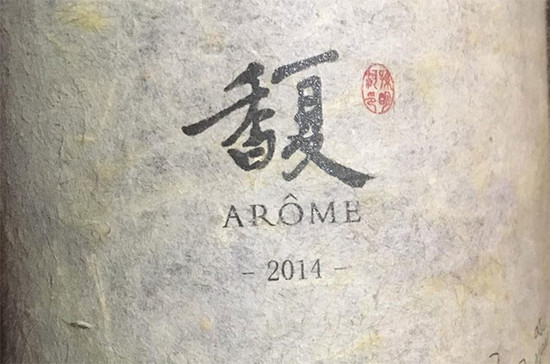 The week so far has involved an array of estates in the Ningxia Hui autonomous region, around 1,100km from Beijing in the sparsely-populated northwest and considered to be the fastest-growing and most exciting wine area in China. We have seen large government-backed properties like COFCO's Great Wall, international flagships like LVMH's Chandon and Pernod Ricard's Helan Mountain and renowned boutique wineries like Emma Gao's Silver Heights, Zhang Jing's Chateau Helan Qingxue and Crazy Fang's Kanaan Winery. Most are laid out along the newly designated Wine Road that snakes along the eastern foothills of the Helan Mountains at around 1,200m altitude.
But this is something else entirely. A tiny, 2.8ha farm planted by husband and wife team Peng Shuai and Sun Miao who returned to her home town of Yinchuan in 2013 after six years studying in Beaune and working with, among others Emmanuel Giboulet on the Côte d'Or and Domaine de la Solitude in Chateauneuf du Pape. The pair met at high school in Shandong Province, where Sun moved as a teenager, then attended the local university together before signing up for an exchange programme in France, and staying on as they fell more deeply in love with wine.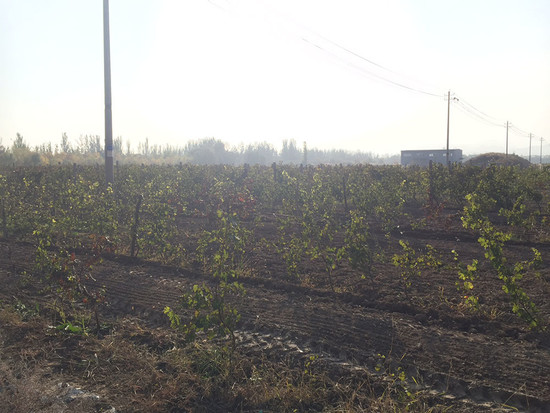 'We were offered a piece of land nearer to the mountains, but there was no electricity out there at the time and we couldn't afford to install it,' says Peng. 'We chose instead this plot that was closer to the city and so more practical. We also liked the lines of trees that surround us here, and felt we could encourage more biodiversity to fit our belief in biodynamics'.
It stands in stark contrast to the vast investments made elsewhere. The Pernod Ricard land, for example, was part of the Gobi desert when it first earmarked in the 1990s and over one hundred hectares of sand dunes were bulldozed before land reclamation and irrigation channels made vines possible. Many properties are vast reimaginings of Loire or Bordeaux, from the £22 million marble and stone Chateau Mihope that opened last year to the stunning £70 million Chateau Changyu Moser XV with its 800-strong barrel cellar and museum to Chinese wine history.
The spending at this final stop is minimal. The winery is tiny, with four small-sized stainless steel tanks and an open-topped wooden barrel that is used as a dynamiser for turning flowers and herbs into biodynamic preparations. The one-roomed office lies at the end of a dirt road with vines on either side - looking a little sparse in places, because only around 30% of the vines are expected to survive against disease and the freezing winters, despite being buried to protect against the cold like all the vineyards in the region.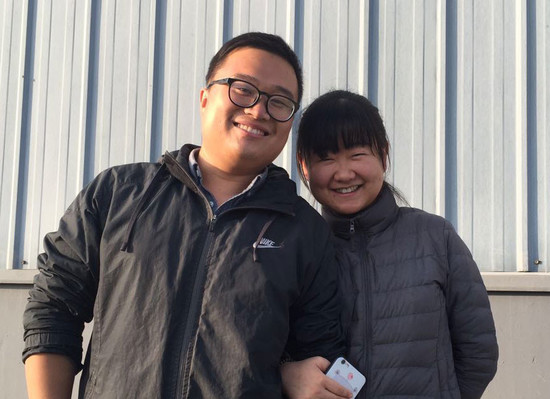 'We buy local Ningxia vine stock that cost a fraction of imported French vines,' Sun tells me, speaking French rather than English, 'because right now we are simply focusing on the soils. We don't want the pressure of big investments and marketing budgets'.
This is one of the few times I've heard serious talk of working on soil structure since I've arrived in Ningxia. Vineyard management as a rule is still in its infancy, although there are signs things are changing. Chateau Changyu Moser XV started paying for grapes by quality instead of weight a few years ago, with the arrival of respected Austrian winemaker Lensz Moser. And viticulturalist Richard Smart was brought in to Chateau Mihope to work on the planting. The estate uses new training systems specifically developed in the region to encourage full ripeness and protect vines during the winter burials.
But most of the focus for investments to date have been on the often gleamingly-modern wineries.
At this tiny estate, the vines date back to 2010, planted when on a trip back from France. And although there is far more clay here than up in the astonishingly poor sandy-gravel soils on the foothills of the mountains, it still has extremely low levels of organic matter and the soil ph is a high 9.
To regulate and bring more balance, Nicolas Joly's daughter Virginie has been sending the biodynamic treatment Preparation 500 to them, while other ingredients are secured by Giboulet in Beaune. They have just found an organic cattle farm in Ningxia where they can buy cow horns for burial, and a fresh delivery of manure from this farm was being applied as we walked through the vines.
Given the focus on soils, microbes and what happens underground, it seems entirely appropriate that the one clear area of investment has been the digging out of an underground cellar ('we finished it in one month, Chinese-time', says Peng).
The entrance looks like a concrete bunker but walk down the sloped concrete path and you're assailed by the damp earth, mushroom cool of a French wine cellar. Eyes take time to adjust and then two rows of barrels appear, with bottles stacked neatly to one end, all labelled by vintage and style. A long tasting table is surrounded by customised barrels turned into seats.
The first time you see the name of the estate, Domaine des Arômes, is with a hand-written sign taped to the smoked-glass table top. There is no temperature control but even in a climate that can reach -25C in winter and 40C in summer the cellar stays between 8-18C year round.
I've been impressed by many of the wines tasted this week, but few have made me feel so simply happy to be discovering them. We taste just two reds from the vintage 2013, along with a red and white from 2014. One is labelled as a natural wine with no added sulphur. Cabernet and Merlot blends, as are so many in the region, with Chardonnay for the white. These are still early days, and the wines will take time to grow in stature, as more life is teased out of the soils. But there is heart here, and a real future.
Domaine des Arômes, Helan Mountain, Ningxia 2013
A blend of 70% Cabernet Sauvignon and 30% Merlot, this has a clear spicy side to the brambly fruit, and is vibrant and full of life. 14 months in oak (60% new and the rest older barrels used for Chateau Helan Qingxue's brilliant Jiabeilan wine) gives a sweet edge but is unforced and offers a smoky flourish. Drink now or over next 5 years - a fairly high ph of 3.9 means the wine seems relatively low in acidity and pushes the focus on to juicy, autumnal flavours. 89.
Domaine des Arômes, Helan Mountain, Ningxia, China, 2014
Cut grass and black plum aroma leads to a bright, juicy palate with typical Cabernet characters and a lick of sweet oak; nicely done. 86.
This trip was funded and organised by Chateau Changyu Moser and the Ningxia Wine Bureau. Jane Anson visited Ningxia with DecanterChina editor Sylvia Wu.
Look out for a 2017 harvest report on Decanter.com and also Jane Anson's profile of Ningxia in Decanter magazine, coming soon.
Translated by Sylvia Wu / 吴嘉溦
All rights reserved by Future plc. No part of this publication may be reproduced, distributed or transmitted in any form or by any means without the prior written permission of Decanter.
Only Official Media Partners (see About us) of DecanterChina.com may republish part of the content from the site without prior permission under strict Terms & Conditions. Contact china@decanter.com to learn about how to become an Official Media Partner of DecanterChina.com.