CH'NG Poh Tiong's column: Zuo Wang
Two weeks ago, returning to Singapore after attending the second Decanter Asia Wine Awards 2013 in Hong Kong, I was watching "Fast & Furious 5" on the plane. The choreography of the final car chase on the streets of Rio de Janeiro, Brazil, was truly nerve-wrecking. I was on the edge of my seat but then slumped back into it. The plane turned off the entertainment too fast. I became furious.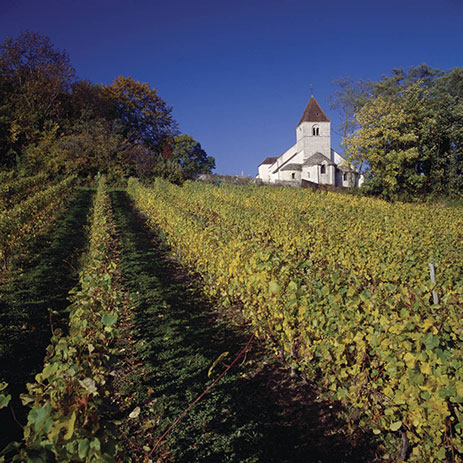 It was about 25 minutes before we landed! There was enough time not only to watch the ending of the gripping movie but also to think about how to make the world a better place.
Actually, I did not get angry nor did I vent my frustration at any of the stewardesses or stewards. I merely turned to reading the newspaper instead. At least they don't take that away from you.
But this is what I don't understand.
Singapore Airlines likes to boast it has one of the best inflight entertainments of any airline in the world. This may or may not be true but assuming it is, what's the point of having good entertainment when you take so long to turn it on (only after the plane has taken off) and then turn it off so soon (before landing).
It's like a winery saying 'We have a great selection of wines but we will only let you have a small sip of some of them'.
I am sure Singapore Airlines will say it cannot have the movies running so soon and then need to cut them off so early because headphones and the entertainment channel running (during take-off and landing) are security issues.
What I don't understand is how other airlines can get away with it.
Five weeks earlier, I had flown Emirates Airlines for the very first time.
How wonderful that as soon as you boarded the plane, even before take-off, the inflight entertainment is already playing. And they let it go on practically until the plane landed. Not to mention that Emirates had more movies and more diversity of films from many more different cultures and languages.
This early Sunday morning (past midnight of Saturday), I will be taking the red-eye from Singapore to Beijing on Singapore Airlines. It's a 6-hour journey.
The crew wakes you up about two hours before landing to serve you breakfast. It makes little difference even when I tell them not to wake me up for food because the commotion and noise around you will make it hard to remain asleep anyway.
After breakfast is over, there is usually still a good hour before the plane lands. We all stare at each other like zombies or stare like zombies at the screen in front of us. Until they switch off the channel about 30 minutes before landing.
What has all this to do with wine?
Singapore Airlines is regarded as one of the best in the world. This reputation has been forged over years of hard work and making the right decisions. More recently, though, it is becoming quite good at irritating its passengers.
Whether an airline or a wine producer (or wine region), a good reputation cannot be taken for granted. Unless if there is no competition. In such a monopoly situation, if you were the only airline, wine producer or restaurant in the world, it doesn't matter how mediocre your service, wine or food is, people will still patronise you because they simply have no other alternative.
Luckily for us, that is not the case because in today's 21st century world, there are so many choices.
In fact, we can even choose to turn our backs on our nationality.
So, for example, if you don't like the government of your country, you can (although this will probably be more difficult than changing an airline) consider emigrating to another country. Or move to another place but still go back to your own country (on and off) and then re-enter the other country to get your passport stamped again for another prolonged stay.
In ancient days when China and other countries were ruled by emperors and feudal kings, that choice was simply not available unless a person was willing to be branded a traitor.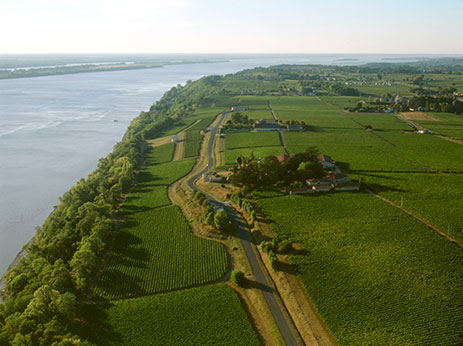 Just as Singapore Airlines or a great wine that has built up a reputation over a long period, so it can also lose it in a shorter time.
I remember, when I started taking planes about forty years ago, Swissair was widely regarded as the greatest airline in the world. In fact, Singapore Airlines openly said it was modelling itself on the Swiss carrier. Today, the European carrier is hardly remembered.
There are also wine producers and wine regions who also sit on their laurels. They like to think that consumers cannot live or drink without them. Whether it is a famous chateau, domaine, winery or region such as Bordeaux or Burgundy, they think that no other producer or wine region can replicate their wines.
In a sense they are right. But they are also wrong.
Firstly, they are correct because unlike an airline which can be created by anyone in any place on earth (even a desert kingdom), you cannot make Bordeaux or Burgundy unless the grapes are grown in those two great French regions.
Where they are wrong is that you can still make great Bordeaux and Burgundy type of wines if you are not in France.
Where they are also wrong is that even if you happen to be in Bordeaux or Burgundy, there is no guarantee that great wines will be produced. The reason is because those regions are huge and sprawling and not everyone is a Lafite, Margaux or Haut-Brion, or a Romanee-Conti, Clos de Tart or Volnay Santenots.
You may have the best site for a vineyard but if the person or people is not able to make the right decisions, such as how to plant, when to harvest, how to ferment and how long to age in oak (and the proportion of old and used oak), you can still make a pretty awful wine from the best possible terroir.
There are enough world-class Cabernet inspired wines produced in Italy, Australia, Spain and even in the south of France to give red Bordeaux a wake-up call.
While Pinot Noir is considerably more idiosyncratic (making a wine 100% from a single varietal is always going to be more demanding than one from a blend), impressive examples have been tasted from Martinborough, Central Otago, Marlborough, Sonoma, Oregon, Tasmania, Mornington Peninsula, Yarra Valley and the Great Southern (of Western Australia) to make us sit up and twirl the fat Burgundy glass over and over again.
I feel so fortunate and privileged to be living in the 21st century.
Let's all celebrate the wonderful choices available to all of us. And to our children and their children to come.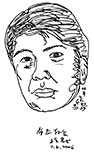 Columnist Introduction
A lawyer by training, CH'NG Poh Tiong also holds a Postgraduate Certificate with Distinction in Chinese Art from the School of Oriental & African Studies, University of London. He is an Honorary Ambassador of TEFAF – The European Fine Art Fair – Maastricht. CH'NG works principally as a wine journalist and is publisher of The Wine Review, the oldest wine publication in Southeast Asia, Hong Kong and China since 1991.
Click here to read all articles by CH'NG Poh Tiong>>
- Follow us on Weibo @Decanter醇鉴

and Facebook

for the latest news and updates -
All rights reserved by TI Media Ltd. No part of this publication may be reproduced, distributed or transmitted in any form or by any means without the prior written permission of Decanter.
Only Official Media Partners (see About us) of DecanterChina.com may republish part of the content from the site without prior permission under strict Terms & Conditions. Contact china@decanter.com to learn about how to become an Official Media Partner of DecanterChina.com.