CH'NG Poh Tiong's column: Zuo Wang
We are so obsessed with red wine we often forget that in 1855, there were two not one classification.
People around the world also often make the mistake of referring to the 1855 Classification as that of 'Bordeaux' when it is only confined to the wines of the Medoc.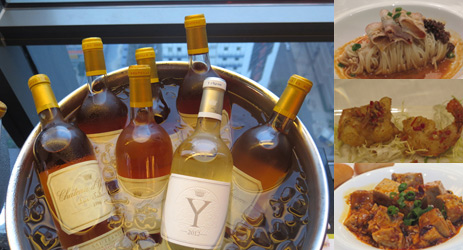 The only red from outside Medoc to make it into that classification was of course Chateau Haut-Brion.
Such was the fame and greatness of the Graves wine that not only was it an exception and addition to the 1855 Medoc Classification, it was also just one of four First Growths together with Lafite, Latour and Margaux (Mouton-Rothschild was only promoted in 1973).
Back to the fact there were two classifications back in 1855.
While there were only four first growths in the Medoc there were eleven in Barsac & Sauternes, the sweet wine producing communes of Bordeaux.
This was a staggering achievement considering the smaller number of wine properties in Barsac & Sauternes against that in the Medoc.
At the same time, while there were four first growths out of a total of 61 chateaux in the Medoc Classification, in the case of Barsac & Sauternes, there were 11 first growths out of 26 chateaux classified, a very high percentage indeed.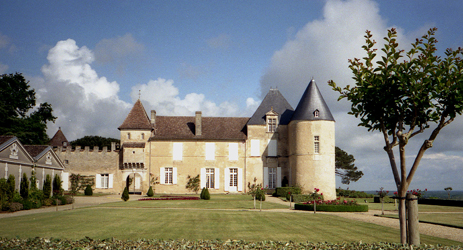 Even sweeter was the singular supreme honour bestowed on a Sauternes estate.
Already geographically at the highest point of the commune - 85 metres above sea level - Yquem lorded over the two 1855 classifications by being named the one and only Premier Cru Superieur or Superior First Growth.
No other chateau whether in the Medoc or Barsac & Sauternes can claim this unprecedented title. Yquem was, as it were, the only 6-star hotel in the whole of Bordeaux.
What was also not in doubt was the fact that, at the time of the two classifications in the mid-19th Century, Chateau d'Yquem fetched the highest prices for any wine in Bordeaux, more expensive than even Haut-Brion, Lafite, Latour or Margaux.
It was considered the ultimate Bordeaux luxury to serve and drink Chateau d'Yquem.
Fashion, however, comes and go as much for wine as in apparel and today while Yquem remains the most valuable wine in Barsac & Sauternes, it is less expensive than the first growths of the Medoc.
This represents great news for wine lovers because it means we can drink the greatest sweet wine of Bordeaux for much less than the region's greatest red wines.
This phenomenon was not lost on some of my other wine writing colleagues.
'The great legendary Sauternes is Chateau d'Yquem. To drink it is a considerable experience, but it is not cheap. Sauternes, now, by general acceptance, includes the neighbouring area of Barsac, and between them they produce some most enjoyable sweet wines which, by the twist of fashion, are unreasonably cheap; indeed they may well be produced for little more than the selling price.'
Incredibly, not much has changed since the above was written 30 years ago by John Arlott (25 February 1914 – 14 December 1991) in November 1984 ('Arlott on Wine', Willow Books, Collins, 1986).
EXUBERANT FRUIT AND GREAT FRESHNESS
The extra bonus is that Yquem has never tasted better. It remains an incredibly rich, layered, complex wine but with even more exuberant fruit and lingering freshness.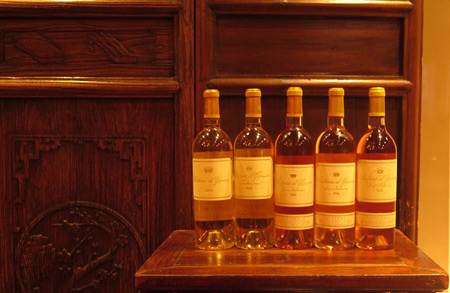 I should know because last month over the course of five consecutive dinners in Hong Kong, Guangzhou, Chengdu, Beijing and Shanghai, I paired Chinese cuisine with the following vintages:
Chateau d'Yquem 2011
Chateau d'Yquem 2009
Chateau d'Yquem 2000
Chateau d'Yquem 1996
Chateau d'Yquem 1988
Tasting the 2011 and 2009 vintages over those five nights revealed that the world's most famous sweet wine is flushed with layered rich fruit – pineapples and mangoes, even a hint of lichees in the case of the 2011 - held in a ring of encircling, unforgiving freshness.
In 2002, starting with that vintage, Yquem switched from fermenting and ageing in 100% new oak from 36 to just 20 months.
The older vintages, 1996 and 1988, are very authoritative and take on, as one would expect, more evolved and mature aromas and flavours including apricots, marmalade, cinnamon and wood spice.
As for Yquem 2000, it stands like a bridge between the old and the new. It is round and rich but also long and sustained on the finish. This was a year in which very little was produced. If the average yield of Chateau d'Yquem is a glass of wine from one vine, in 2000, it took about three vines to produce just that one glass.
The five city tour – a first of its kind for the chateau - was named "Five Stars of Yquem Dinners". I took the inspiration for the name from the five stars on the Chinese flag.
Pairing five vintages of Yquem with Chinese dishes was a way for the great wine to pay homage to a magnificent civilization and culture. The cuisines were Sichuan, Yue or Guangdong, Lu or Shandong, Hangzhou, Beijing, Hakka or Kejia and Modern Hong Kong.
Being a sweet wine, Yquem goes very well with strong bold flavours. These include fragrant, spicy, chilli, sweet, sour and salty dishes.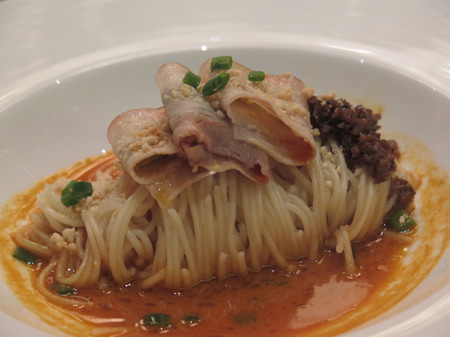 TOP PAIRINGS
The best pairings are:
- Maipo Doufu 麻婆豆腐
- Salivating Chicken 口水鸡
- Dan Dan Noodles 担担面
- Sichuan Belly Pork in Chilli-Garlic Sauce 蒜泥白肉
- Dongpo Rou 东坡肉
- Beijing Duck 北京烤鸭
- Crispy Mandarin Fish, Sweet and Sour Sauce松鼠桂鱼
- Spinach Leaves Tossed with Sesame Sauce and Chinese Rice Vinegar 芝麻菠菜
- Kejia Mui Choy Pork Belly 客家梅菜扣肉
- Cantonese Roast Suckling Pig炭烧金猪件
- Pan Seared Foie Gras 香煎鹅肝
- Steamed Foie Gras 蒸鵝肝
- Chilli Salt Lobster 椒盐龙虾
- Chilli Salt Frog's Legs 雪山油盐局玉簪田鸡腿
- Lobster in Salted Egg Yok Sauce 鱼香酱香辣澳洲龙虾拌翡翠
- Black Pepper Ox Tongue 香煎黑椒牛脷
- Crab Meat in Crab Shell Baked in Parmesan Cheese 巴马臣芝士焗酿蟹盖拼
- Crab Meat in Crab Shell Baked in Roquefort Cheese 罗克福羊乳芝士酿蟹盖
- Fried Japanese Kurobuta Pork with Chinese Vinegar 镇江醋香黑豚肉
- Egg White Conpoy Fried Rice in XO Sauce XO瑶柱蛋白炒饭
Yquem's President Pierre Lurton (who is also President of Chateau Cheval Blanc) could only attend the Hong Kong dinner. However, their Maitre d'Chai or Cellarmaster & Winemaker Sandrine Garbay was present at all five dinners. Indeed, it was her first-ever visit to Hong Kong and China.
This year marks Garbay's 20th anniversary at Yquem which she joined in 1994 straight out of the University of Bordeaux after receiving her bachelor, masters and then Ph D degrees. She was promoted to her present position in 1998.
Garbay remains, till today, the only woman Cellarmaster of a first growth in Bordeaux. Oops, pardon my mistake. I mean not just a "plain ordinary" first growth but Cellarmaster of Bordeaux's only Superior First Growth Chateau d'Yquem.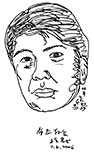 Columnist Introduction
A lawyer by training, CH'NG Poh Tiong also holds a Postgraduate Certificate with Distinction in Chinese Art from the School of Oriental & African Studies, University of London. He is an Honorary Ambassador of TEFAF – The European Fine Art Fair – Maastricht. CH'NG works principally as a wine journalist and is publisher of The Wine Review, the oldest wine publication in Southeast Asia, Hong Kong and China since 1991.
Click here to read all articles by CH'NG Poh Tiong>>
- Follow us on Weibo @Decanter醇鉴

and Facebook

for the latest news and updates -
All rights reserved by Future plc. No part of this publication may be reproduced, distributed or transmitted in any form or by any means without the prior written permission of Decanter.
Only Official Media Partners (see About us) of DecanterChina.com may republish part of the content from the site without prior permission under strict Terms & Conditions. Contact china@decanter.com to learn about how to become an Official Media Partner of DecanterChina.com.