CH'NG Poh Tiong's column: Zuo Wang
When Su Shi (8 January 1037 – 24 August 1101) was recalled from his second – and final – exile, he was 64 years old (he died on the way from Hainan back to Kaifeng). By today's standard, 64 is not super old nor is it young either.
If you stepped out of your house and go jogging near the neighbourhood park or stadium, there are quite of lot of people running around who are in their fifties and sixties. Some of them can run even faster than those 20 or 30 years younger especially if these people are talking into their mobile phones and trying to jog at the same time.
In the 21st Century, we live longer than people back in the 11th Century because we are obsessed with keeping fit.
This was very different one thousand years ago.
The elite, namely the scholars and literati, their idea of ideal ways to spend one's time was to practise calligraphy, write poetry, paint, and play the qin and chess. They also loved to eat and drink (fortunately, that has not changed for a thousand years). But no one in his right mind would work up a sweat playing tennis, golf, swim or go to the gym.
The only people who exerted themselves were farmers, labourers and soldiers.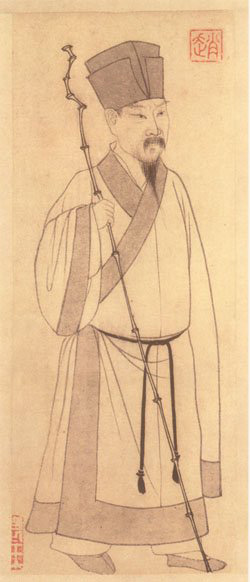 Su Shi, more popularly known by his pen name Su Dongpo was one of the greatest personalities in Chinese history.
When he was 19, together with younger brother Su Zhe (20 February 1039-1112), they passed the imperial examination at the highest level and received the degree of jinshi.
Although this feat caught the attention of Emperor Renzong (30 May 1010 – 30 April 1063), it didn't do Su Shi any good in the long run because in 1080, he was exiled to Hangzhou after having been falsely accused of slandering Emperor Shenzong (reigned 1067-1085) in his writing.
We could, I suppose, in defence of Shenzong observe that at least the emperor did not have the poet executed. The Song Dynasty (960-1279) was quite good in the sense that the emperors were generally quite scholarly themselves and respectful (to a point) of the literati.
Su Shi's main problem, in his own words, is that 'I don't know how to keep my mouth shut'.
He was simply too honest, too truthful and too upright when it came to speaking his mind. Some of us may observe that it would have been safer for him to agree, to flatter or simply to keep quiet. But heroes are not heroes because they are afraid. If I can put it another way, Su Dongpo just didn't know how to lie, be a hypocrite or be afraid. That is why we still remember him.
Su Shi was a literary celebrity in his own time. His accomplishments were at the peak of practically every aspect of Song intellectual life, be it in Confucian, Taoist, or Buddhist scholarship, poetry, calligraphy, painting and essay writing. His favourite author was Zhuang Zhou (369-286 BCE), more popularly known as Zhuang Zi.
I remember, for example, when doing the postgraduate Chinese Art course at the School of Oriental & African Studies, University of London, we had to study the great landscape paintings of the Song Dynasty (960-1279).
Su Shi was at the very centre of it all. He declared that the greatness of painting does not lie in representing the reality in front of us or 'formal likeness' but in the more abstract spiritual qualities of the artist's mind. Su Shi went so far as to say that discussing painting in terms of formal likeness merely reflects the artistic understanding of a child.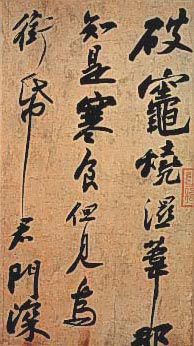 The great man left behind over 3,000 essays covering subjects including political and historical commentary, literary and artistic reviews, philosophical treatises, travelogues, biographies, articles on botany and zoology, notes on medicine and pharmacology, a report on the iron industry in China of his time, even observations on gastronomy.
This is probably a good place for me to introduce today's article. It is the first of a monthly column that will highlight the pairing of wines with food, particularly Chinese cuisine.
What better way than to start with the most famous dish in the history and civilization of China. Indeed, of Chinese culture as a whole.
In the Chinese world, even children who don't know of the man himself have heard of Dongpo Rou. And usually love it. (It may be better to go easy on the Shaoxing wine in the recipe when the young ones are having it but you must not sacrifice the fatty belly pork).
Origins of Dongpo Rou
There is a hypothesis that Su Shi created the dish. According to this story, he was preparing stewed pork when a friend visited him. The poet forgot about his cooking and played chess with his friend. When it overcooked, the fragrance of the pork came wafting from the kitchen and reminded him of what he had originally started.
Although this is possible, it is highly unlikely. Just as Chinese scholars in the 11th Century did not exercise, they also did not do any cooking.
Today, it may be trendy for men to busy themselves in the kitchen (Shanghainese men are best-known for this) but back in the 11th Century it would have been unthinkable that someone of Su Shi's standing would find himself in the kitchen.
He came from a very prominent family and together with father Su Xun (1009-1066) and younger brother Su Zhe are among the 'Eight Great Scholars of the Tang and Song Dynasties'.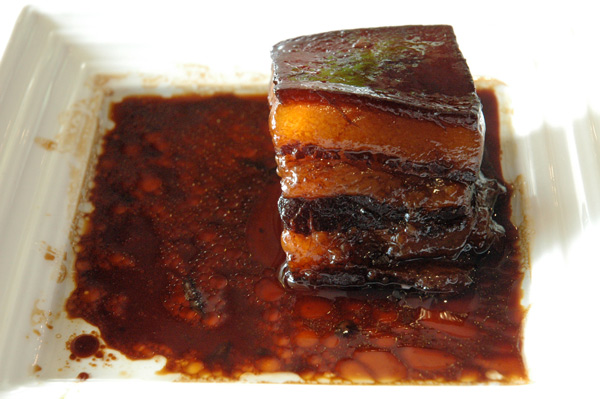 To think that such men would be slicing up the pork, chopping up a chicken or fussing around in the kitchen would be like imagining them running on the treadmill in a gym. Even their wives may not have been involved in the cooking as the family would undoubtedly have had servants. (The womenfolk, on the other hand, probably had family recipes which they asked the servants to prepare).
The origin of Dongpo Rou is more likely that when Su Shi was exiled to Hangzhou from 1080 to 1084, he discovered the dish there and simply loved it. Who could resist?
It is also more than very likely that because he was so famous, some restaurants started naming the dish after him (just like some restaurants name Hunan Red Braised Pork Belly after Chairman Mao Zedong).
We must also remember that even a thousand years ago, Hangzhou, particularly the West Lake, was a famous destination for tourists. And that restaurants were only too happy to associate something on their menu with a famous celebrity.
A true Dongpo Rou must use fatty pork belly. If lean meat is used instead, it's simply a waste of time. There must also be Shaoxing wine but it must not be overpowering. The dish, while sweet and rich, should not be too sugary or unpleasantly heavy.
The best pairings for Dongpo Rou is a medium-sweet to richly sweet wine but which must still possess freshness or at least a lift on the finish.
The Pairings
Here are some Made-in-Heaven matches:
- Demi-Sec Sparkling & Champagne (white and rosé)
- Moscato d'Asti
- Riesling Spatlese to Auslese
- Vendange Tardive Pinot Gris, Muscat, Riesling and Gewurtraminer
- Barsac & Sauternes
- Amontillado & Oloroso Sherries
- 10 and 20 Years Old Tawny Ports
Let's raise our glasses and drink a toast to the memory of Su Dongpo. Cheers!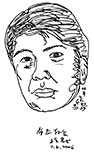 Columnist Introduction
A lawyer by training, CH'NG Poh Tiong also holds a Postgraduate Certificate with Distinction in Chinese Art from the School of Oriental & African Studies, University of London. He is an Honorary Ambassador of TEFAF – The European Fine Art Fair – Maastricht. CH'NG works principally as a wine journalist and is publisher of The Wine Review, the oldest wine publication in Southeast Asia, Hong Kong and China since 1991.
Click here to read all articles by CH'NG Poh Tiong>>
- Follow us on Weibo @Decanter??

and Facebook

for the latest news and updates -
All rights reserved by Future plc. No part of this publication may be reproduced, distributed or transmitted in any form or by any means without the prior written permission of Decanter.
Only Official Media Partners (see About us) of DecanterChina.com may republish part of the content from the site without prior permission under strict Terms & Conditions. Contact china@decanter.com to learn about how to become an Official Media Partner of DecanterChina.com.