CH'NG Poh Tiong's column: Zuo Wang
In 2013, grapes for red wine struggled to achieve full ripeness. There was not a serious problem when it came to the rich wines of Sauternes and Barsac.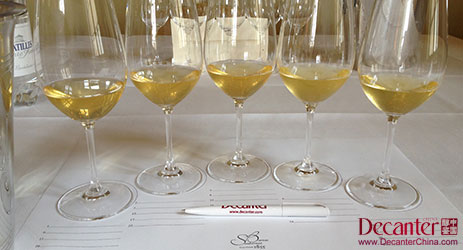 That said, 2013 is not a very homogeneous vintage for the sweet wines of Bordeaux. Some do not possess the fleshy richness and intensity one expects of Sauternes and Barsac.
On the other hand, the most successful wines are very impressive. They have layered richness, intensity, suppleness, flesh and perhaps the most importantly for such wines, freshness to balance all that succulence.
At the same time – as in every vintage - a small handful of wines are a bit too oaky. Oak – like acidity – can help give wine structure. But too much is too much and I prefer to enjoy wine that has fruit rather than drink wood juice disguising itself as wine.
The colour of the 27 wines below range from mid-straw to pale gold. At this very youthful stage – barely six months after the grapes were harvested and fermented – the wine can be a bit cloudy because of the spent yeast still left in the barrel.
All the wines were tasted blind except for Chateau d'Yquem which was presented at Chateau Cheval Blanc.
The reason for that is because the person in charge of both estates is Pierre Lurton. Another reason is because the owner of Chateau d'Yquem, Bernard Arnault, is also joint-owner (with Belgian Baron Albert Frere) of Chateau Cheval Blanc.
Although Sauternes and Barsac get all the spotlight when it comes to the rich wines of Bordeaux, readers must not forget that there are lesser-known Bordeaux sweet wine appellations such as Cerons, Loupiac and Cadillac.
Their wines are great value for money and represent wonderful introductions to the greatness of Sauternes and Barsac.
The a 5-star rating system:
Outstanding
Excellent
Good
Average
Acceptable
Half Star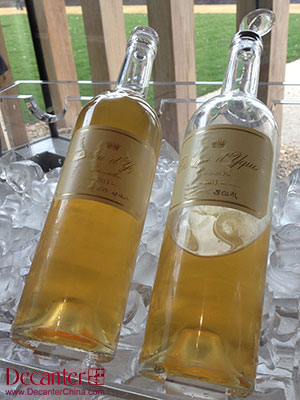 Chateau d'Yquem
Perfume of rich ripe pineapples and spice. Great intensity of very elegant fruit. Creamy and alluring texture. Freshness and, within that vivacity, persistence of fruit. Very, very long finish. Undisputed top sweet wine of the 2013 vintage!
Chateau Doisy-Daene
Pineapples, mangoes, apricots and citrus peel. Lovely texture. Long finish. Expertly balanced. Medium-plus-ish bodied.
Chateau Suduiraut
Creamy, round and rich. Very textural. Ripe mango and apricot fruit that is supple and complemented by spiced notes. Impressive intensity and lingering length. Medium-plus bodied.
Chateau de Fargues
Apricots, mangoes, pineapples, oak spiced fruit. Ripe and rich. With intensity. Fleshy. De Fargues is owned by Count Alexandre de Lur Saluces, one of the former owners of Chateau d'Yquem which was bought by Bernard Arnault in 1999.
Chateau Lafaurie-Peyraguey
Pineapples, mangoes and fragrant oak. Intensity of fruit balanced by great vivacity and freshness. Very balanced. Impressive length on the finish. Lafaurie-Peyraguey was acquired in April this year by Swiss businessman Silvio Denz, who also owns several properties in Saint-Emilion, Les Grand Vins Wermuth (perhaps Switzerland largest wine trading company and wine auction house), and Lalique the crystal house.
Chateau De Malle
Ripe pineapple fruit of intensity and vitality. Delicious freshness. Very balanced. Medium-plus-ish bodied.
Chateau Rieussec
The richness is very controlled and with freshness. Fruit includes pineapples, mangoes, apricots and delicate oak spice. Very balanced. Medium-plus bodied. Rieussec is the property of the same Rothschild family that owns Chateau Lafite.
Chateau Romer
Ripe intense apricot fruit that is creamy-ish in texture. Little lift of freshness on the finish. Very balanced. About full-bodied.
Chateau Sigalas-Rabaud
Ripe pineapple fruit with intensity and lots of freshness. Expertly balanced. Medium-plus bodied. The highly respected Eric Boissenot (consultant including to Lafite, Mouton and Chateau Margaux) is now also consulting this famous estate.
Chateau Caillou
Ripe pineapple fruit that is also fresh. Creamy-ish in texture. Balanced. Medium-plus-ish bodied.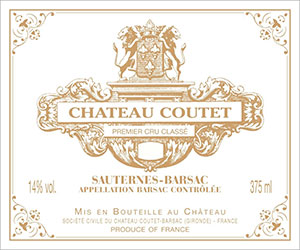 Chateau Coutet
Young green pineapple/mango fruit. Fresh and very balanced. Although lacking greater richness, a very attractive and engaging wine. Medium-bodied.
Chateau Doisy-Vedrines
Pineappley fruit with lots of freshness. Attractive and balanced. Lacks greater richness. Medium-bodied.
Chateau Filhot
Ripe pineapple fruit and rich toasty spiced oak. Almost full-bodied.
Chateau Lamothe
Mangoes, apricots and oak spice on the nose and palate. Ripe, sweet fruit that finishes round.
Chateau Lamothe-Guignard
Whiff of medium-ripe pineapples and mangoes. Intensity of fruit and lovely freshness. Medium-plus bodied.
Chateau De Myrat
Apricots and ripe pineapples. Very fresh but also quite oaky at the present moment.
Chateau Rabaud-Promis
Ripe fruit including suggestions of pineapples, mangoes and apricots. Lacks greater freshness.
Chateau Haut-Peyraguey -
Apricots and mangoes. Ripe fruit and rich spice. A bit oaky. And a touch dry on the finish.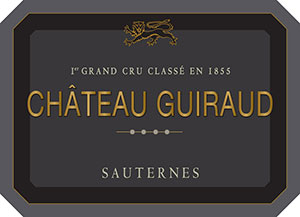 Chateau Guiraud
Cinnamon oak spice and apricot fruit. The wood is quite dominating. A touch of dryness on the finish. Not so fresh. Medium-plus-ish bodied.
Chateau Nairac
Ripening pineapple fruit. Fresh but a touch tart and tannic on the finish.
Chateau de Rayne Vigneau
Fruit that reminds of honey, pineapples, mangoes and cooked orange slices in cloves and cinnamon. Ripe and smooth. But not so intense.
Chateau Suau
Unripe green pineapples on the nose. The fruit is not so affected by botrytis cinerea or noble rot. As a result, not very rich. Light and fresh. But very balanced. About medium bodied.
Chateau La Tour Blanche
Ripe pineapples and apricots. Rich fruit of some intensity but lacking greater complexity.
Chateau D'Arche -
Pineapples, mangoes and orange peel. A touch straightforward. Lacks greater freshness.
Chateau Bastor-Lamontagne
Light pineappley fruit. Fresh. Lacks flesh and greater ripeness.
Chateau Broustet
The fruit is shy while the oak dominates. Not so balanced. Medium-ish bodied.
Chateau Romer-du-Hayot
Quite reductive on the nose and palate. And with a hint of spritzy carbon dioxide too. Very hard to assess. No score.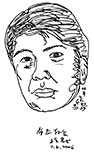 Columnist Introduction
A lawyer by training, CH'NG Poh Tiong also holds a Postgraduate Certificate with Distinction in Chinese Art from the School of Oriental & African Studies, University of London. He is an Honorary Ambassador of TEFAF – The European Fine Art Fair – Maastricht. CH'NG works principally as a wine journalist and is publisher of The Wine Review, the oldest wine publication in Southeast Asia, Hong Kong and China since 1991.
Click here to read all articles by CH'NG Poh Tiong>>
- Follow us on Weibo @Decanter??

and Facebook

for the latest news and updates -
All rights reserved by Future plc. No part of this publication may be reproduced, distributed or transmitted in any form or by any means without the prior written permission of Decanter.
Only Official Media Partners (see About us) of DecanterChina.com may republish part of the content from the site without prior permission under strict Terms & Conditions. Contact china@decanter.com to learn about how to become an Official Media Partner of DecanterChina.com.