Here we are, around two months from the start of En Primeur 2013: 'The vintage that nearly wasn't…' as I heard it called last week.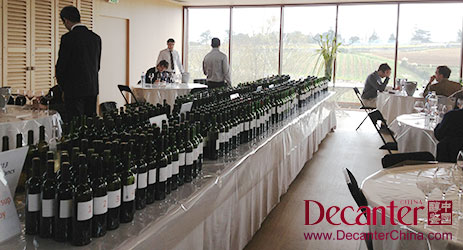 The tastings are set up for the week of Monday March 31st until Friday April 4th. Invitations haven't even been sent out from the Union des Grands Crus, the organisation in Bordeaux that hosts the week, but the debate over the merits or otherwise of this annual barrel tasting has already started – and is more heated than usual.
Bear with me first of all for a brief summary. This is how en primeur works: wine gets made, wine gets aged for five or six months, wine gets tasted, scores get given, chateaux release prices, Bordeaux négociants decide whether to buy from the chateaux, merchants decide whether or not to buy from the négociants, you and I decide whether or not we want to buy from our local merchant, meanwhile wine stays in the chateaux for another year or so of ageing, and then gets shipped out to whoever has placed their early order.
Depending on the success of the vintage/wider economic picture, this means that wines end up either (a) stuck at the chateaux in a disastrous campaign - or, in a corollary to that, if you're called Latour (b) with the négociants in a fairly atrocious campaign (c) with the national and international merchants in a middling to good campaign (d) with the end consumers in a good to brilliant campaign.
Pretty much everyone expects the 2013 campaign – so the one tasted in April 2014 – to be a (b), or just maybe even an (a) out of the above options. Otherwise known as a 'what was the point of that?' campaign. Hence the numerous voices clamouring to say that Bordeaux 2013 should be postponed, even cancelled, to save everyone the bother of all those free lunches and just-about-sober-enough car trips snaking from Left to Right bank for the group tastings. We already know that critic Robert Parker will not be making the trip in April (although he is reportedly tasting in June). Jancis Robinson is also not coming for the week itself, although members of her team will be (Decanter, by the way, will be tasting as usual). Even Stephen Browett at Farr Vintners (huge en primeur buyers, so not a necessarily expected reaction) says, 'We are expecting a very low-key year and in my humble opinion maybe there shouldn't even be an en primeur campaign - as there is simply no interest from customers in buying the wines.'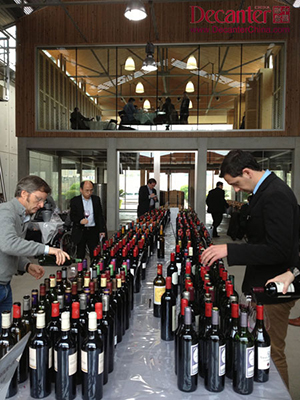 I can understand and agree with many of the complaints against en primeur. Six months after harvest is very early to be tasting the new vintage (although the pre-malo Burgundies at Hospices de Beaune last November gave a whole new meaning to the term 'unfinished'). There is no way that every single chateau is showing its exact final blend – even in a good year, many winemakers on the Right Bank make clear, if you bother to ask just a few questions, that the final blend is only decided before bottling. In an up-and-down year like 2013 this reality is going to be augmented across both banks. The recent price rises have made the whole premise of buying early to secure a good deal an utter joke, and even in 'reasonably priced' vintages like 2012, prices have barely budged since release. Clearly nobody in their right minds is going to tell you that 2013 is going to see queues round the block. It's called the 'vintage that nearly wasn't' for a reason – there was difficult weather and hard choices to be made pretty much from start to finish. We know there were problems with rot and that some chateaux had to pick their grapes before full ripeness. But the fact that this is a bad (sorry Bordeaux, just paraphrasing, clearly I mean challenging!) vintage, so therefore deserves to have its en primeur cancelled? Come on.
The 2013 wines are going to be up and down, that much we can be certain. I strongly suggest tasters ask hard questions of chateaux about whether the blend is final (I've given you a head start on this – see below). But we should almost certainly see prices coming down due to lack of demand, which for better or worse represent a buying opportunity for a number of wine lovers. I cannot be the only person out there to have been pleasantly surprised by a 'small' vintage several years down the line. They might not jump out in a vertical tasting, or during en primeur, but many bottles taste utterly delicious when drunk with good meal and good friends at a later date. And I'm thrilled to have wines in my house that I can crack open rather than worry about finding the right occasion to do so. So, correct me if I'm wrong, but isn't this the kind of year when we – journalists and wine buyers – should be doing our best to taste as widely as possible and telling our readers or customers which wines have over or under performed? Are we only supposed to judge wines that are perfect?
The plain truth is that future of en primeur does not depend on the ethics of barrel samples. Chateaux owners might be self-interested, but they are not magicians, and anyone expecting to arrive in Bordeaux to a line-up of delicious-but-doctored 2010-style samples is going to be disappointed. This is a business, so the only question that matters in terms of the future of en primeur is about cash flow – and more specifically, is it generating enough of it?
It's worth remembering that en primeur cash flow is not just for the chateaux, it's for small businesses in the wine trade around the world. Sales of Lafite made £64 million in turnover for Farr Vintners over the past ten years, the biggest value wine for them – and many, many other businesses. The most important wine by volume for Farrs, Lynch Bages, gave a turnover of £16 million. That is significant pay-the-staff-pay-the-electricity-bill money. And for Bordeaux itself, it provides an unparalleled meet-and-greet opportunity that is now more important than the biannual Vinexpo trade fair. So until en primeur costs companies more than it provides, it is going to continue. Is it perfect? Far from it. Does it provide a service? Yes. Is there always a sense of drama around it? Yes – and sorry to disappoint the detractors, but that is one of the key reasons that it works so well.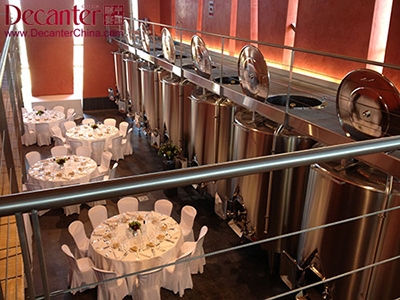 That's not to say that it's not rickety right now. Farrs, as mentioned, is among the biggest Bordeaux buyers. They are sending no one from their Hong Kong office, and those from London are doing two days instead of the usual four – and you can bet they are making that decision because they expect the contribution that en primeur makes to overall business cash flow this year to be negligible. Berry Bros, again one of the biggest buyers of the fledging wines, is also sending significantly less people from the Singapore and Hong Kong offices. I have been told by several UK merchants that in a normal year, they expect en primeur to represent around 40% of turnover, but that this year they are not even putting estimated turnover into the 'plus' column on their balance sheet, and any money made from it will be seen as a bonus. To repeat that; a number of smaller merchants are expecting to generate no cash flow from en primeur this year at all – and that, more than any concern about doctoring of barrel samples, should strike fear into the hearts of chateaux owners.
But for those of us that are interested in the 2013 vintage, and to stick with economics, let's see if it's worth turning up this year. I asked the chateaux that have provided the top 20 turnover for Farr Vintners taken over the past decade (so only for one merchant, but reflective of the wider market) if they are presenting their wines, and if they are showing the final blend. Then you can decide if it's going to be worth reading the tasting notes.
Top 20 Wines 2003-2012 (by value)
Lafite Rothschild – yes, presenting en primeur as usual, both Lafite and Carruades. The final blend is done in January, so the wine tasted at en primeur will be the wine sold. They expect to make around 30% Grand Vin this year.
Latour – no, not selling en primeur, but yes will be showing the wine. Final blend.
Mouton Rothschild – yes, presenting wine en primeur as usual. Final blend.
Margaux – yes, presenting wine en primeur as usual. Final blend.
Haut-Brion – yes, presenting wine en primeur for both Haut-Brion and La Mission (see below). Final blend.
Pontet-Canet – yes, presenting wine en primeur. Final blend.
Lynch-Bages – yes, presenting wine en primeur. Final blend.
Cos d'Estournel – yes, presenting wine en primeur (lowest quantity for 30 years). Final blend.
Ausone – yes, presenting en primeur. Will be making tiny quantities of 2013 for both first and second wine, but no Chateau Haut Simard, as quantities were too small. Final blend.
Petrus – yes, showing the wine en primeur, and yes final blend.
Mission Haut-Brion – yes (see Haut-Brion)
Carraudes – yes (see Lafite)
Pavie – yes, showing en primeur as usual. The wine shown will be 95% of the final blend, as Pavie does one final tasting and selection just before bottling 'to ensure we make the best wine possible'.
Le Pin – not showing en primeur this year due to small volume, as they have made only 13 barrels out of their normal 30. Only three of the barrels are certain to be of Le Pin quality as of today, with a further seven looking likely. They will make a 2013 vintage at Le Pin, but are not decided yet on what volumes of final wine will be released, and will only sell it after taking that decision.
Cheval Blanc – yes presenting the wine as usual, and yes final blend (malolactic fermentation was late this year, so the final selection will take place three to four weeks before the tastings, but it is 'fundamental to us to make wine every year, and to present it every year – and always an absolute reflection of what is in our barrels and the wine that will form the final blend').
Eglise Clinet – yes presenting wine as usual, and yes 100% final blend.
Montrose – yes, showing the wines en primeur as usual, and yes final blend ('no modification at all during ageing').
Forts de Latour – yes (see Latour)
Leoville Poyferré – Yes, showing as usual, and yes final blend (although owner Didier Cuvelier says they have not yet – end January 2014 – blended in the press wine, and will not add in for the primeurs if it marks the wine too much at this early stage. So worth asking this question again if tasting in Bordeaux in April).
Léoville-Las Cases – yes presenting all Domaines Delon wines, and all will be 100% final blend ('our golden rule').
(NB for all, when says final wine, that means it also includes the press wine unless otherwise stated)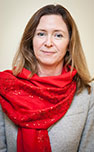 Columnist Introduction
Jane Anson is Bordeaux correspondent for Decanter, and has lived in the region since 2003. She is author of Bordeaux Legends, a history of the First Growth wines (October 2012 Editions de la Martiniere), the Bordeaux and Southwest France author of The Wine Opus and 1000 Great Wines That Won't Cost A Fortune (both Dorling Kindersley, 2010 and 2011). Anson is contributing writer of the Michelin Green Guide to the Wine Regions of France (March 2010, Michelin Publications), and writes a monthly wine column for the South China Morning Post in Hong Kong, where she lived from 1994 to 1997. Accredited wine teacher at the Bordeaux Ecole du Vin, with a Masters in publishing from University College London.
Click here to read all articles by Jane Anson>>
- Follow us on Weibo @Decanter醇鉴

and Facebook

for most recent news and updates -
All rights reserved by Future plc. No part of this publication may be reproduced, distributed or transmitted in any form or by any means without the prior written permission of Decanter.
Only Official Media Partners (see About us) of DecanterChina.com may republish part of the content from the site without prior permission under strict Terms & Conditions. Contact china@decanter.com to learn about how to become an Official Media Partner of DecanterChina.com.