It's been a busy week in Bordeaux. From the moment that Chateau Latour announced its first ex-chateau release under the new system (choosing the 1995 Chateau Latour, the 2005 Les Forts de Latour, and the 2009 Pauillac for its inaugural offer), it has been the subject of discussion, queries, misunderstandings and no shortage of gossip.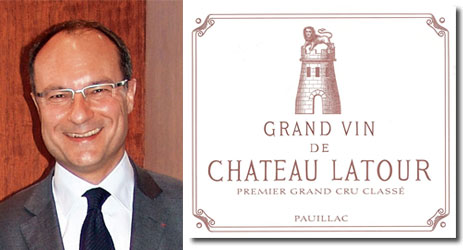 Latour is not the easiest estate in Bordeaux to make sense of. As one of the 1855 First Growths, it has reams of column inches written about it every year, but at the same time manages to remain one of the true enigmas of this region. For the past decade at least, the Pauillac heavyweight has been growing in confidence, turning out superb wines time and again, and increasingly sending signals to the market that it intends to go its own way, and to redraw Bordeaux's anachronistic manner of selling wine.
Most obviously, this has translated into withholding stock during the traditional sales spree of en primeur – I believe that in 2011 they released just 10% of production, and in 2010 and 2009 perhaps 20%. Compare this with Lafite, where those figures would be reversed. Visitors to Latour in recent years have seen a new underground cellar being built to store the results of this policy (even as far back at the late 1990s, Latour was choosing to keep at least as much as it sold – and this for a chateau with 80 hectares of vines, a good 30 hectares more than fellow first growth Haut-Brion, so perhaps 30,000 cases of wine once a year, every year, across its three labels. Shelf space must be at a premium down there).
With all this, it was hardly a surprise when the letter arrived at négociant offices in April last year, from CEO Frédéric Engerer, stating that 2011 would be its last en primeur campaign. From now on, the letter said, Latour would release its wines when they were deemed ready to drink.
One thing is certain; it's a brave move. It would have been easy to keep collecting the plaudits, travelling the world to host dinners and charity events, and not upset the apple cart. Latour was doing pretty nicely, making a profit that 99% of the wine world could only dream about. And now it is voluntarily choosing to submit itself to headaches over stock control, insurance and marketing – and to potentially put itself in direct competition with merchants who have loyally supported it in the past. And not only that, but Engerer and his team voluntarily chose to not capitalise on the huge profits of the 2009 and 2010 vintages; sums that were being transferred to the bottom line of all of their neighbours. The potential profits down the line may be appealing, but the financial capacity (and patience) of Latour owner Francois Pinault simply can't be enough to explain it.
It's enough to make you believe all of this comes from a genuine desire to do the best for the wine. There are, after all, plenty of people who believe that en primeur is a poor way to judge a vintage. Not just smart business school graduates, but well-regarded, bastions of tradition such as Jean-Claude Berrouet, winemaker for 40 years at Pétrus, who has gone on record several times arguing that the system is about 'drama' rather than wine. 'Those who known wine know it can vary over time, and should not be judged in a moment of madness'.
Others however, such as Christophe Salin at Lafite, have stated that they believe in the current system, and intend to stay within it. Hervé Berland, director of Chateau Montrose, recently told me (not speaking about Latour specifically) that he believes, 'Our role at the head of an estate like this is not to fall too much into commercial issues. Négociants are there to distribute. Our role is to show the way.'
So – what we have here are differing opinions between powerful players at the head of powerful chateaux, significant amounts of money involved, dozens of vested interests at play, and a struggle between the status quo and a potentially game-changing innovation. No wonder everyone has an opinion on whether this week's wine offer was a success.
Picking apart whether or not is was is less easy – for the very same reasons detailed above. All three wines have special ex-chateau back labels, and all have Prooftag seals attesting to their authenticity. 'All of this corresponds to our desire to protect our image, and to ensure traceability of all our wines,' says Jean Garandeau, commercial director of Latour.
It's tempting to believe that there is a bigger distribution picture going on, as Pinault owns prestigious estates in Burgundy and the Rhone, but Latour has been at pains to make clear that it is not stepping away from Bordeaux tradition entirely – it will still be using wine merchants to sell the wines (however, their margin will be less now – brokers will still make 2%, but your average négociant will make 11% on the transaction of an older wine, compared to perhaps 18% for an en primeur). Patrick Bernard at Millésima has announced that he will not sell the wine again until Latour returns to the former system (when he will be 'delighted to start buying and marketing again'). It is understood that others more quietly turned down their cases. But plenty of merchants did take up their allocation, and plenty of consumers seemed to bite.
Berry Bros, Farr Vintners, Corney and Barrow, Fine & Rare… all said they sold out of all the wine they had. There were, reportedly, just 1200 cases released on to the market, and as Adam Brett Smith of Corney and Barrow pointed out, 'The offer was deliberately – and wisely – small. A toe in the water. I suspect if it had been bigger it would not have succeeded.'
For the 'bullet-proof provenance' that consumers are getting, they could expect to pay around a 15% premium on the price of the same wines already available in the UK market. The initial offers of the wines went out at – for a case of 12 - Pauillac de Latour £600, Forts at £1700 and Latour at £4950. But here again, many felt that these were justifiable figures.
Paulo Pong of Altaya Group in Hong Kong said, 'I believe Chateau Latour's latest offer hit the market at the right time. More and more customers are looking for bottles with perfect provenance as they may have had bad experiences before and we can't beat an ex-chateau release. The price is also reasonable comparing to market price so I think we have a good offer. We bought over 100 cases and they are selling well.'
One thing that is clear – this new way of selling might not be en primeur, but it does rely on that system to a certain extent. Garandeau saw no irony in explaining that releasing the wine now made sense because March was a good time of the year commercially. 'Clients and importers will be coming to Bordeaux in a few weeks, so they can taste the 2012 vintage – which we will still be showing – as well as the wines that are available for purchase.' Ultimately no doubt owner Francois Pinault is making the decision. He clearly trusts Engerer, who has proved himself to be a fierce protector of Latour, and is an intellectual in that peculiarly French tradition so enthusiastically embodied by Bernard-Henri Levy on late night chat shows. Engerer said to me last year, 'the more I do, the more I see that remains to be done. (Running Latour is) like walking into a room with a door in the far corner, and when you open that door you see there's another one.' You just know this is a man who has tortured himself over whether this was the right thing to do – for the chateau that he clearly loves, as well as for Pinault. Nothing this week will have convinced him that he's made a mistake, but he's probably not sleeping entirely soundly quite yet.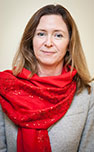 Columnist Introduction
Jane Anson is Bordeaux correspondent for Decanter, and has lived in the region since 2003. She is author of Bordeaux Legends, a history of the First Growth wines (October 2012 Editions de la Martiniere), the Bordeaux and Southwest France author of The Wine Opus and 1000 Great Wines That Won't Cost A Fortune (both Dorling Kindersley, 2010 and 2011). Anson is contributing writer of the Michelin Green Guide to the Wine Regions of France (March 2010, Michelin Publications), and writes a monthly wine column for the South China Morning Post in Hong Kong, where she lived from 1994 to 1997. Accredited wine teacher at the Bordeaux Ecole du Vin, with a Masters in publishing from University College London.
Click here to read all articles by Jane Anson>>
All rights reserved by Future plc. No part of this publication may be reproduced, distributed or transmitted in any form or by any means without the prior written permission of Decanter.
Only Official Media Partners (see About us) of DecanterChina.com may republish part of the content from the site without prior permission under strict Terms & Conditions. Contact china@decanter.com to learn about how to become an Official Media Partner of DecanterChina.com.