Last week was a successful one for Bordeaux real estate agents. Chateau Monbusquet and Chateau d'Issan, two prestigious properties on the Right and Left banks of the river both took on investors, while Chateau de Seguin in AOC Bordeaux Supérieur was bought by the Mottet family of Chateau la France. All three transactions, unusually, involved French purchasers, suggesting there is still a healthy domestic market for Bordeaux vineyards. All the more so, says Michael Baynes, partner at Maxwell-Storrie-Baynes that sold Seguin, since the new French government began raising taxes, making investments in land more attractive. 'Since the French presidential elections last year,' confirms Baynes, 'we have seen considerable interest from French investors in the vineyard sector'.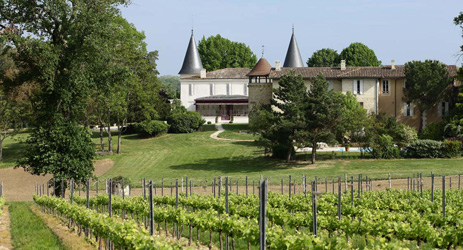 But these headlines mask a deep unease in Bordeaux vineyards. I went out for dinner a few days ago with a group of four winemaking friends who I met when I first moved here in 2003. All, at the time, were in their late 20s, taking over family estates in AOC Bordeaux or AOC Cotes de Bordeaux. All were – are – smart, dynamic, enthusiastic and full of ideas.
I left the dinner feeling deeply sad for Bordeaux. Of the four, one was out of wine altogether, another is signing on the sale of his property this month (he hopes to a Chinese buyer) and a third is letting the lease on his 150 hectare estate return to its owner, because it had proved impossible – despite continual trips abroad, some smart marketing ideas, innovative packaging and involvement in his local wine syndicate – to make an acceptably profitable business. The last one still owns his family estate, but is no longer working there because his parents disagreed with his efforts to introduce wine tourism and higher-priced special cuvées of the wine. The parents are now running things in his place, and making more profit than he was previously able to because they are pushing yields to the highest allowed level of the appellation, getting rid of all excess staff for receiving visitors, and selling in bulk.
Given all of this, I was not surprised to see the results of a Chamber of Agriculture study last month that shone a spotlight on how tough it is to make money from the smaller AOCs in Bordeaux. This study, called Référentiel Technico-Economique du Vigneron Bordelais (Economic and Technical Reference Guide for the Bordeaux Winemaker) shines a light on the basic costs involved in being a winemaker in Bordeaux. If anyone is thinking about buying some vines, I cannot urge them strongly enough to get a hold of this report.
It analyses the production costs of two hypothetical wine producers, Mr Martin and Mr Durand. They each rent 25 hectares of red AOC Bordeaux vines, and both harvest by machine. One, Mr Martin, sells his entire production in bulk, and follows a strategy of maximum yield and basic vineyard management. The other, Mr Durand, sells in bottle and is looking to produce a good quality wine while managing his costs and trying to minimise any impact on the environment. It is acknowledged in the report, happily, that for a better quality wine, the single most important thing is to ensure optimal grape health, carrying out each vineyard operation as carefully as possible.
I won't go through the whole thing exhaustively, but suffice to say that, with equipment costs, and based on a yield of 50 hectolitres per hectare, Mr Martin will spend €3,863 per hectare, while his more quality-conscious neighbour rachets up €4,146. With the addition of rental costs, hail insurance and administrative charges, the total comes to €5,340 per hectare for Mr Martin, and €5,633 for Mr Durand (equivalent to €107 and €115 per 100 litres of wine).
Winemaking costs reach €25 per 100 litres for Mr Martin and €29 for Mr Durand (neither uses barrel ageing in the study), bringing the total cost of the finished wine to €132 per 100 litres to Mr Martin and €141 for Mr Durand. As Bordeaux wine is usually sold per 900 litres, in a measurement known as a tonneau, this figure is then extrapolated to €1,186 per tonneau for Mr Martin, and €1,271 for Mr Durand. Even if Mr Martin pushes yields to the maximum allowable in AOC Bordeaux of 55 hectolitres per hectare, he can only bring his production costs down to €1,078 per tonneau.
A quick switch over to look at the prices paid by wine merchants for bulk AOC Bordeaux wine, and you find that they rarely head over €1000 per tonneau – so Mr Martin would have done all of that work to just about, if he was lucky, break even. And this is not just a hypothetical study done by the Chamber of Agriculture – almost half of all AOC Bordeaux producers (around 2,000 properties) sell in bulk. Let's hope they have a lot more than 25 hectares, and so can bring economies of scale into play.
Mr Durand, who has taken a chance and wants to make better quality wine, has to add in €0.52 every time he puts his wine in to a bottle, and then €1.30 per bottle for packaging and marketing. That brings his total costs to €2.88 per bottle. Take that price out to market in many countries, and you're going to find it hard to convince buyers, once they've factored in the taxes and import duties, that the wine is worth putting on shelf. Again, let's hope that Mr Durand (and the 2,000 winemakers making AOC Bordeaux in bottle) is either selling direct to consumers, or is able to assemble enough vines to make these numbers work.
Just last week, SAFER, the government department that oversees land transactions in France, sounded a warning that 46,000 wine properties, or 7 million hectares, have 'disappeared' over the past 50 years, being lost either to urbanisation, integration into larger neighbouring estates, or simply ceasing to produce wine. Bordeaux is of course just one tiny part of that, but if my friends – who speak fluent English, travel widely, and have a real interest in Bordeaux reaching out to new consumers – are anything to go by, the powers-that-be should be asking what they can do to help.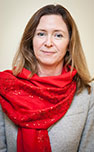 Columnist Introduction
Jane Anson is Bordeaux correspondent for Decanter, and has lived in the region since 2003. She is author of Bordeaux Legends, a history of the First Growth wines (October 2012 Editions de la Martiniere), the Bordeaux and Southwest France author of The Wine Opus and 1000 Great Wines That Won't Cost A Fortune (both Dorling Kindersley, 2010 and 2011). Anson is contributing writer of the Michelin Green Guide to the Wine Regions of France (March 2010, Michelin Publications), and writes a monthly wine column for the South China Morning Post in Hong Kong, where she lived from 1994 to 1997. Accredited wine teacher at the Bordeaux Ecole du Vin, with a Masters in publishing from University College London.
Click here to read all articles by Jane Anson>>
All rights reserved by Future plc. No part of this publication may be reproduced, distributed or transmitted in any form or by any means without the prior written permission of Decanter.
Only Official Media Partners (see About us) of DecanterChina.com may republish part of the content from the site without prior permission under strict Terms & Conditions. Contact china@decanter.com to learn about how to become an Official Media Partner of DecanterChina.com.