'I had the idea for this 15 years ago,' Alain Juppé, former prime minister of France and Bordeaux's indefatigable mayor, declares at the official building launch of the city's new wine centre. 'At first I wanted to create a museum of wine, then it became a bigger, more ambitious project… and here we are.'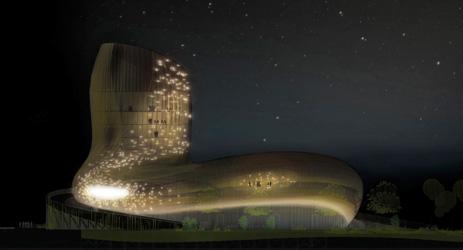 Anyone who knows Juppé will attest that ambitious projects are something he specialises in. Since he came to power in Bordeaux, in 1995, he has overseen an eye-watering raft of changes. He's recently indicated that he wants to run for one more term as mayor in the 2014 elections, and few seriously doubt whether he will achieve his ambition.
Right at the heart of his achievements is the €63 million 10,000m2 Cité des Civilisations du Vin (CCV), due to open in 2016. This is why we're here, an assembled group of perhaps 100 journalists, négociants and local châteaux owners, in the freezing fog of a January morning. No one can accuse us of not getting in at the ground floor – we're not even here to witness the laying of the first brick (that comes in June), but the start of clearing a former industrial site called La Forge on the banks of the Garonne river, a few minutes from the new €150 million Chaban Delmas bridge that links the Bacalan and Bastide parts of the city (it was for a while called the Ba-Ba Bridge, but that sadly seems to have been cast to one side).
'The location is key,' Juppé continues, 'as we want a symbolic link between the Left and Right bank of Bordeaux. Not only do we have the bridge, but we are building a jetty, where visitors will be able to catch a boat directly out to the vineyards. And inside there'll be a wine travel centre where you can plan trips even further afield, to the vineyards of the Rhone or Burgundy…' The striking design, all looped curves intended to symbolise wine swirling in a glass, aims to become an icon of the city. It will house both permanent exhibitions around the themes of wine and culture, and visiting exhibitions from museums such as the Guggenheim and the Louvre. It promises a panoramic restaurant, at the top of the 55m viewing tower that will form the main section of the building, and from where virtual reality binoculars will allow you to see not just the vines of Bordeaux, but also those of Napa, Chili, Tuscany, and beyond. Other attractions include cafés, wine bars, 3000m2 of exhibition space, three tasting rooms, research facilities, and a world-class auditorium for musical and theatrical events. Parisian architects X-Tu and London-based scenographer Casson Mann have come up with innovative installations such as a dining table with hollograms where you can chat with famous wine lovers such as Thomas Jefferson and Winston Churchill.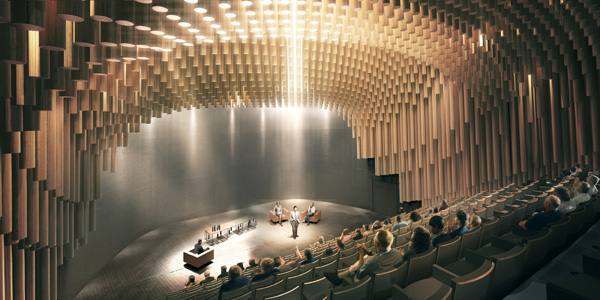 Attempts to create similar projects elsewhere, however, have not been not entirely encouraging. The most worrying predecessor is Copia, in Napa Valley. This was originally intended as a non-profit centre to celebrate wine, food, and culture, and construction of the facility triggered the development of hotels and restaurants in downtown Napa around its opening in November 2001. Copia was in an area already well-known for wine tourism, and got big name support from local stars such as chef Julia Child and winemaker Robert Mondavi. There were other similarities with Bordeaux in terms of local partnerships, in this case the UC Davis, the Cornell University School of Restaurant and Hotel Administration, and the American Institute of Wine & Food.
Although Copia did attract visitors, the local resident's support failed to materialise in the numbers expected, and original projections of attracting 300,000 admissions per year proved to be far too optimistic (Bordeaux is currently projecting 425,000 visitors per year). The centre never operated in profit, and closed its doors permanently on November 21, 2008. I contacted the team at Copia for advice that they might offer to the CCV, but got no reply.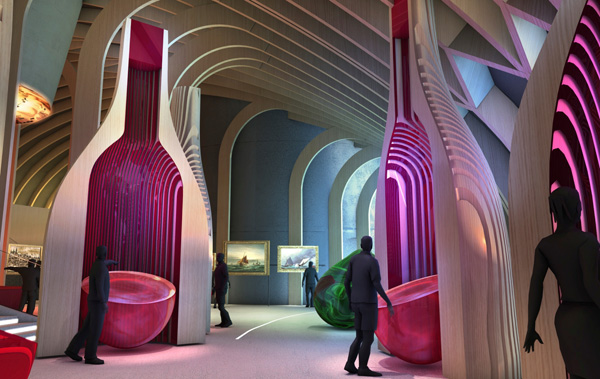 Perhaps a more positive lesson can be drawn from two other wine cultural centres that struggled to find their markets initially, but reworked their business plans and are both still open for business; Vinopolis, based in London's South Bank, and the National Wine Centre (NWC) in Australia.
Vinopolis has been through half a dozen directors since opening in 1999, and the initial idea of being a City of Wine has been redrawn several times. It attracted significant numbers of visitors only when adding exhibits on spirits such as gin and rum, and beer. Over in Australia, the NWC opened in October 2001, but problems with funding and profitability meant it was taken over by the University of Adelaide in July 2003.
Both venues only found their feet when they admitted their value as corporate entertainment space. CCV director Philippe Massol might be wise to listen to Adrian Emeny, director of NWC, who was happy to speak about his experience. 'For centres of this type to be true to their original design, that is focusing purely on wine and wine history, they need to be funded almost 100% by industry and government. While this is generally the case in the initial stages, funding does tend to dry up.'
'When it became clear that wine tourism would not be significant enough to support the centre, the NWC took advantage of the function space that was available and focused on building a reputation for exceptionally high quality events. This supplied the required revenue stream to support the business.'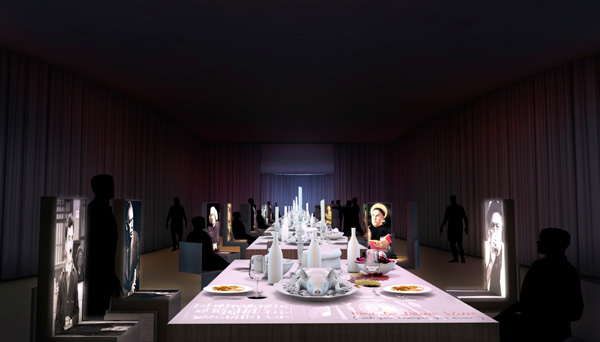 So will things be different for the CCV? Or is it simply not possible to create a successful, general-public-orientated wine attraction?
The key difference, the Bordeaux team believes, is the local investment. There are to date 30 private investors who are supporting the wine centre to the tune of €13 million, along with €50 million of EU/local government funding. It's the largest private investment project in the region, and supporters include the Dillon family of Chateau Haut-Brion, Bernard Magrez of Chateau Pape Clement, Bob Wilmers at Chateau Haut-Bailly, and the Bernard family of Domaine de Chevalier and Millésima négociants.
Massol also believes that they will be helped by the restoration of the entire Bacalan area. Next to the wine centre will be a dry dock for luxury yachts, a new five star hotel from a 'luxury Asian hotel group', and dozens of new businesses. The aim is for it to become a 'magic neighbourhood' in Juppé's words. At the same time, there is a separate €40 million art centre going up at the other end of the waterfront, due to open in 2015.
'All these projects give credibility to each other,' says Massol, 'and reinforce the idea of Bordeaux as the true capital of wine.'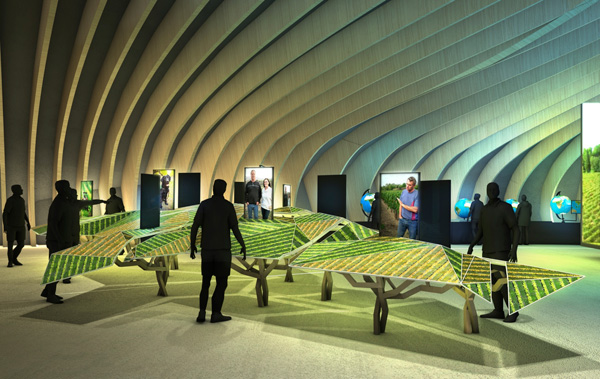 The designs look wonderful, and there are still three years for fine-tuning, but the CCV might want to ensure as many grass-root campaigns as possible to get the locals on-board.
'For a wine centre to be successful it must be able to continually attract not only international and domestic tourism but the local community,' confirms Emeny. 'One of our greatest successes here was the introduction of 'Uncorked Fridays' where we showcase a particular winery from entry-level wines to their super premium products and we sell them all by the glass. This has been the single most successful local community engagement exercise we have undertaken.'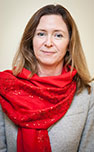 Columnist Introduction
Jane Anson is Bordeaux correspondent for Decanter, and has lived in the region since 2003. She is author of Bordeaux Legends, a history of the First Growth wines (October 2012 Editions de la Martiniere), the Bordeaux and Southwest France author of The Wine Opus and 1000 Great Wines That Won't Cost A Fortune (both Dorling Kindersley, 2010 and 2011). Anson is contributing writer of the Michelin Green Guide to the Wine Regions of France (March 2010, Michelin Publications), and writes a monthly wine column for the South China Morning Post in Hong Kong, where she lived from 1994 to 1997. Accredited wine teacher at the Bordeaux Ecole du Vin, with a Masters in publishing from University College London.
Click here to read all articles by Jane Anson>>
All rights reserved by Future plc. No part of this publication may be reproduced, distributed or transmitted in any form or by any means without the prior written permission of Decanter.
Only Official Media Partners (see About us) of DecanterChina.com may republish part of the content from the site without prior permission under strict Terms & Conditions. Contact china@decanter.com to learn about how to become an Official Media Partner of DecanterChina.com.