Family businesses, it seems redundant to point out, are something of a prized asset in French wine. You have the Pol Roger family in Champagne, which heads back to the early 19th century, the Hugels in Alsace, who can trace their roots back to the 15th century, and the Drouhins in Burgundy, whose cellars alone date back to the 13th century.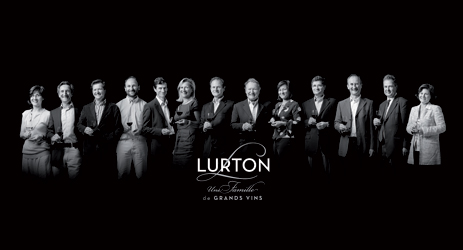 Bordeaux is far from immune to this – just a quick glance up and down the Médoc brings you the Rothschild cousins, who have been at Mouton and Lafite since the mid 19th century, and the Bartons at Langoa and Léoville since 1759. But for families with a reach that is as wide as it is old, you'd be hard pressed to come up with better than the Lurtons.
At a recent joint tasting in London, 'Les Lurtons du Vin', as they call themselves, explained that between the three working generations of the family there are 15 members active in wine, with between them 30 vineyards worldwide and 1,300 hectares of vines.
Today members of the family are running both first growths Chateau Yquem and Chateau Cheval Blanc, as well as owning second growths Chateau Brane Cantenac and Chateau Dufort Vivens. Other renowned chateaux include Sauternes first growth Chateau Climens and third growth Chateau Desmirail in Margaux. And their influence doesn't stop at Bordeaux's borders – Francois and Jacques Lurton own properties in the Languedoc, Australia, Spain, Portugal, Argentina and Chile.
The Lurtons can trace their roots in Bordeaux back to 1650, but the modern branch began with Léonce Recapet (1858 to 1943), whose daughter Denise married Francois Lurton. He was an accountant and lawyer rather than a winemaker, but gave the dynasty its name, although it was his father-in-law Recapet who founded the family wine business - originally though a distillery business in the small town of Grézillac, Entre deux Mers, which is still home to several Lurton estates.
Denise and Francois had four children – first André, then Lucien, Simone and Dominique – and it is largely their children and grandchildren who today make up the Lurtons in Wine – although the dominant two in terms of sheer numbers are the descendants of Lucien and André.
It's at this point that the story begins to read like something from a Marcel Pagnol novel. The eldest son André, born in 1924 and now well into his 80s, still holds on fiercely to his vineyards – 264 hectares in Pessac Léognan and over 300 hectares in Entre deux Mers that he built up pretty much single-handedly, redrawing the map of Bordeaux in the process by lobbying for the creation of AOC Pessac Léognan. His children have worked within the family business at various points in their careers, but it is telling, and more than a little sad, that currently there are none of his children in the management structure. The closest is his daughter Christine, who runs Chateau Dauzac alongside the technical team from Vignobles André Lurton (although it is owned by MAIF Insurance). Instead, Vignobles André Lurton is now part owned by Credit Agricole Grands Crus, with the bank taking an 18% investment stake in March 2012. The remaining 82% stays with Lurton and his seven children, who will still inherit their shares even if they are not working actively in the properties.
Lucien, in stark contrast, bought ten estates and divided all ten between his children more than 20 years ago, in 1992 – asking them to write down their first three choices of property, and then making his decision which to give to which child. Once the choice had been made, he promptly disappeared for a year to travel the world, leaving his children to adjust to their new situation.
Not all family businesses run smoothly of course. There have been a few spectacular implosions in recent years, such as Vega Sicilia in Spain, where a legal battle between father and son is raging that threatens to rumble on indefinitely, not to mention the famous infighting between the Mondavi brothers in Napa. The Lurtons have had their fair share of differences – 'the result of our fierce independent streak' says Bérénice Lurton with a smile – but they have made it work by keeping their projects separate, and coming together simply to market the family name, and the diversity of their offerings. 'I admire families who work harmoniously together,' says Lurton. 'I'm not sure that we would be capable of that, but we ensure that we don't step on each other's toes.'
'Jacques and I have been saying for years that we should valorise the Lurton name,' she continues. 'I believe that it is something rare and worth nurturing. We share many values – namely a profound respect for terroir, a pugnacity and a perfectionism. Several of our wines are in competition, but overall the range is astonishingly varied, so it makes sense to present them like this, and we hope to take the tasting next year to Quebec, Montreal, Hong Kong and China.'
Different budgets, different markets, different motivations and different successes, somehow finding common ground… at least no one can say this is not an authentic family gathering.
'And why not help each other?', said Jacques Lurton at the London tasting. 'That's what family is.'

Appendix: Family Tree
André Lurton – seven children
(Chateau Couhins-Lurton, Chateau La Louviere, Chateau Bonnet, Chateau du Cruzeau, Chateau de Rochemorin, Chateau de Barbe-Blance, Chateau Coucheroy, Chateau Guibon, Chateau de Quantin)
Denise Lurton-Moulé
Christine Lurton-Bazin de Caix (President, Chateau Dauzac)
Edith Lurton-BoyerOdile LurtonFrancois Lurton (Domaines Francois Jurton, Langudoc, Spain, Portugal, Argentina, Chile)
Jacques Lurton (Domaine de la Martinette, The Islander Estate Vineyards, Australia)
Beatrice Lurton (Chateau Grossombre)
Lucien Lurton – ten children
(Chateau Doisy Dubroca)
LouisDenis (Chateau Desmirail)
Brigitte Lurton-Domingo
Henri (Chateau Brane Cantenac)
Marie Laure Lurton-Roux (Chateau de Villegeoreg, Chateau Duplessis, Chateau la Tour de Bessan)
Sophie Lurton-Cogombles (Chateau Bouscaut, Chateau Lamothe-Bouscaut, Chateau Valoux)
Gonzargue (Ch Dufort-Vivens, and Chateau Domeyne with his daughter Claire)
Thierry (Chateau de Carmarsac)
Edwige Lurton-Michon
Bérénice (Chateau Climens)
Simone Noel-Lurton– three children
Dider NoelMarie-Martine Viviere
Marie-Jeanne Noelle (Ch Franquinotte) Dominique Lurton– four children
Pierre (owner Chateau Marjosse, director Chateau Cheval Blanc and Chateau d'Yquem)
Marc (Chateau Reynier)
Thomas and Jeremie (Chateau Martouret, Chateau de Mille)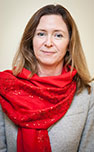 Columnist Introduction
Jane Anson is Bordeaux correspondent for Decanter, and has lived in the region since 2003. She is author of Bordeaux Legends, a history of the First Growth wines (October 2012 Editions de la Martiniere), the Bordeaux and Southwest France author of The Wine Opus and 1000 Great Wines That Won't Cost A Fortune (both Dorling Kindersley, 2010 and 2011). Anson is contributing writer of the Michelin Green Guide to the Wine Regions of France (March 2010, Michelin Publications), and writes a monthly wine column for the South China Morning Post in Hong Kong, where she lived from 1994 to 1997. Accredited wine teacher at the Bordeaux Ecole du Vin, with a Masters in publishing from University College London.
Click here to read all articles by Jane Anson>>
All rights reserved by Future plc. No part of this publication may be reproduced, distributed or transmitted in any form or by any means without the prior written permission of Decanter.
Only Official Media Partners (see About us) of DecanterChina.com may republish part of the content from the site without prior permission under strict Terms & Conditions. Contact china@decanter.com to learn about how to become an Official Media Partner of DecanterChina.com.