'When I first bought Château Haut-Brisson, back in 1997, I had no idea that 15 years later I would have quite so many Chinese neighbours.' Peter Kwok, speaking from his immaculate apartment in one of Hong Kong's most exclusive areas, smiles broadly as he pours a glass of his 2009 vintage. 'I'm not sure I had much influence on the more recent arrivals, as I made my first purchase such a long time ago. I felt the upswing of interest come from 2008, but I can hardly say there's an expat club of Chinese owners in Bordeaux today. Although we do need to hire a Chinese speaker over next summer because we're getting more and more local visitors.'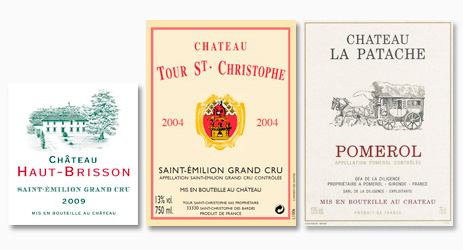 'My advice to the new owners? To be patient. Do not expect that you can turn a vineyard around in short time - it will take at least 10 years. As I was often told when I first arrived, there are no issues to owning a chateau; the only problem is the first 100 years.'
Listening to Kwok, managing director of USI Partners Ltd, a Hong Kong holding company with investments in hotels in China and Tibet, is a fascinating exercise in reading how the market may develop in the future. For one, he is not the slightest bit surprised at the recent purchases of Châteaux Bernadotte and Bellefont Belcier. 'There is a lot of money in China right now. To spend €25/30/35 million on a property is not a big deal. The purchase can be used as an example of their success to colleagues back in China, and the price tag seems reasonable.'
'Some have the wrong understanding though. Many go there like me because they love France, or love wine, but others go there, look at prices and think they are very cheap compared to housing prices in China. Some may believe ownership brings rights that in fact it does not. In China, you can buy agricultural land, and in 10 years can build housing on it. The new buyers don't always know that it doesn't work the same way in France. Many have also made mistakes with appellations, going for attractive estates in relatively inexpensive areas, and not realising how much the terroir counts for making good wine. The two new sales this month may indicate that this is now changing.'
Kwok doesn't seem to have had that problem; Haut-Brisson is in Saint Emilion, and over the past year he has added two new properties in prestigious appellations to his portfolio; Château Tour Saint Christophe, also in Saint Emilion and Château La Patache in Pomerol. 'In many ways I was very lucky to not make a mistake at first, as I knew nothing about wine in 1997. I was buying because I love France, and I wanted my children to experience the culture. I was born in Vietnam, where the coffee, music, even the church all had a French flavour, and I wanted them to have the same experience. But I quickly realised that only the best soils can make exceptional wine.'
'To improve wine, you need to be willing to take the long term view. You also need the right team, to understand what you don't know, and allow your team to take the necessary decisions'.
To achieve this, Kwok found one of his first decisions was ripping out five hectares of vines that had been affected by disease. He also bought new plots of land, close to Monbousquet, to improve the overall quality of the crop. From 2004, Kwok hired Michel Rolland as consultant, and he's recently hired Jerome Ducasse from La Violette as technical director and winemaker. Next spring, a Taiwanese graduate of UC Davis will be working alongside Ducasse for 12 months.
'I finally feel we are getting the quality right,' he says, opening a terroir report on Tour Saint Christophe and showing me the vines growing along rows of natural terraces. 'We believe these are the oldest original terraces in Saint Emilion, dating back to Napoleon times. I'm currently restoring them, and have a historian working on confirming their origin. These are south-facing terraces near Troplong Mondot, with 40cm of clay and gravel, then one metre of limestone. The potential is clear'.
It's clear, as he talks, that what began as a hobby has taken hold on him. And in a way that is surely significant for the other Chinese owners, who have so far been intent on taking the entire production to China, that passion means his sales strategy is changing. Kwok began selling in Hong Kong in 2002, and he currently sends 60 percent of Haut-Brisson's annual production of 90,000 bottles to the hotels he owns in China and Tibet, and to Chinese sales channels. 'So far I have not used the traditional Bordeaux system for selling the wine, but from 2012 vintage I will begin using brokers, negociants and go through the Place de Bordeaux. I have decided that if we want our brand to be really known, that is what we have to do. It was not possible before because for the first decade, to be honest, our wine was simply not good enough, but I believe we are now ready. It's easy as a Chinese owner to sell in China itself. The market is less sophisticated, and with the name Bordeaux there is a ready-made audience. But I am proud of the quality we have, and to build brand recognition, I understand the benefit of the tradition system. We are now shipping to Malaysia, Taiwan, Belgium, the US, and are looking to be present in many more markets. We know there is a cost involved to using the traditional system, and many of the new owners have been resistant to paying margins when they already have clear sales channels. But anything worth doing involves a cost.'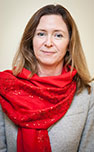 Columnist Introduction
Jane Anson is Bordeaux correspondent for Decanter, and has lived in the region since 2003. She is author of Bordeaux Legends, a history of the First Growth wines (October 2012 Editions de la Martiniere), the Bordeaux and Southwest France author of The Wine Opus and 1000 Great Wines That Won't Cost A Fortune (both Dorling Kindersley, 2010 and 2011). Anson is contributing writer of the Michelin Green Guide to the Wine Regions of France (March 2010, Michelin Publications), and writes a monthly wine column for the South China Morning Post in Hong Kong, where she lived from 1994 to 1997. Accredited wine teacher at the Bordeaux Ecole du Vin, with a Masters in publishing from University College London.
Click here to read all articles by Jane Anson>>
All rights reserved by Future plc. No part of this publication may be reproduced, distributed or transmitted in any form or by any means without the prior written permission of Decanter.
Only Official Media Partners (see About us) of DecanterChina.com may republish part of the content from the site without prior permission under strict Terms & Conditions. Contact china@decanter.com to learn about how to become an Official Media Partner of DecanterChina.com.