We live in a largely visual world. Around 60% of our stimulus comes from sight, with 20% from hearing, 10% touch, 9% smell and just 1% from taste. This might seem to put wine tasters at a bit of a disadvantage, and is certainly why so we have to borrow so many words from the other senses to describe wine – most usually from touch (we often talk about a wine as if we are rubbing it between our fingers, making it silky, smooth, tough, dry, velvety…) or from sight (a wine can taste bright, round, starry, linear, angular, even green).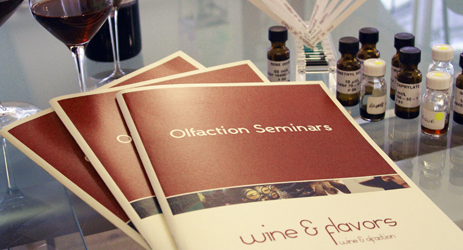 But understanding the role that aroma plays in wine is an area which is rapidly being developed. We tend to think that taste is everything. But there are only five basic tastes: sweet, bitter, salty and sour and umami. If we just used simply our sense of taste, fruit flavours like strawberry or cherry would simply be sweet, with varying degrees of acidity. But thanks to our sense of smell, their differing aromas are perceived through the nose and the back of the mouth, and we are able to clearly differentiate between them.
Most of us, at a push, could identify perhaps 40 to 60 different aromas, while there are thousands of different molecules contributing to the final smell that we find in our glass. Some molecules are naturally present in the grape, some are only revealed through fermentation, while others will come from the ageing of the wine first in oak casks, and later in bottle. Others might get there when we don't want them – by careless processes in the winery perhaps, or an over-enthusiastic crop treatment too close to harvest, or from a defect in the cork that has stoppered the bottle.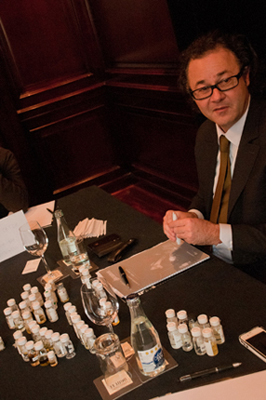 'Coming from Bordeaux, I have always had a passion for wine,' says Schmitt, 'and finally I found wine richer and more challenging than perfume, from an aromatic point of view. This is partly because the concentration of molecules is so much higher in perfume, as their 'point' is to smell good, whereas aromas in wine are more subtle but more complex.'
Schmitt is capable of identifying up to 1,500 aromas. He believes that 4,000 is probably the upper limit that a human would be capable of identifying – and is firmly convinced that all of us are capable of smelling just as much, if we have the practice, exposure and experience. 'There is a difference between smelling physiologically, which we all do, and perceiving what we smell, which comes which practice. When perfumers are in training,' says Schmitt, 'they will smell on average 800 different molecules per day. They treat it just as concert musicians would treat doing their scales each day – as an essential part of their training.'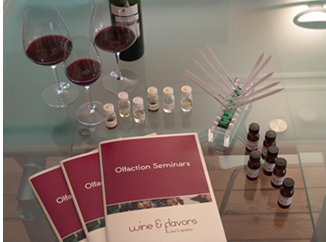 'Learning to master olfaction doesn't just happen naturally. You have to put the time in, and learn to isolate aromas – whether by smelling herbs and flowers, buying essential oils from the chemist or paying attention while you're cooking. Once you become aware of it, you realise that everything around us has a perfume, and you get better at matching aromas to names. And once you have the tools, you become not only more precise in your tasting, but the wine itself tastes better.'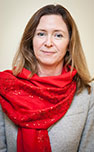 Columnist Introduction
Jane Anson is Bordeaux correspondent for Decanter, and has lived in the region since 2003. She is author of Bordeaux Legends, a history of the First Growth wines (October 2012 Editions de la Martiniere), the Bordeaux and Southwest France author of The Wine Opus and 1000 Great Wines That Won't Cost A Fortune (both Dorling Kindersley, 2010 and 2011). Anson is contributing writer of the Michelin Green Guide to the Wine Regions of France (March 2010, Michelin Publications), and writes a monthly wine column for the South China Morning Post in Hong Kong, where she lived from 1994 to 1997. Accredited wine teacher at the Bordeaux Ecole du Vin, with a Masters in publishing from University College London.
Click here to read all articles by Jane Anson>>
All rights reserved by Future plc. No part of this publication may be reproduced, distributed or transmitted in any form or by any means without the prior written permission of Decanter.
Only Official Media Partners (see About us) of DecanterChina.com may republish part of the content from the site without prior permission under strict Terms & Conditions. Contact china@decanter.com to learn about how to become an Official Media Partner of DecanterChina.com.