If you're reading this in early January, thinking about your wine resolutions for 2013, you will not be alone. Most of us who love wine will spend at least a short time selecting a style or a producer that we would like to know better over the coming year. For me last year it was white Burgundy, inspired by a thrillingly taut 2007 Faiveley Corton-Charlemagne. I visited Erwan Faiveley at his Nuits-St-Georges cellars in July last year, and read and tasted as widely as I could. Personally, I find wine tasting is not a skill that is easily perfected on your own – it helps enormously to know what you are looking for, and what are the classic examples of any given style, so I should thank here Jasper Morris, Allan Meadows, Alexis Lichine, A J Liebling, and several other Burgundy experts (living or otherwise) for the background reading.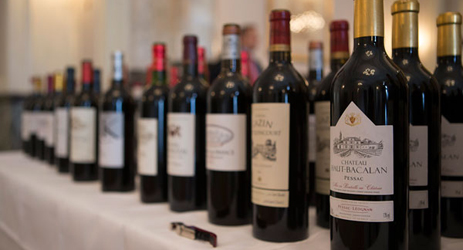 2013 will be about more of the same – not necessarily white Burgundy, but still getting to know a few wines in detail rather than trying to sample as widely as possible, and to understand the personalities of particular properties. For this the horizontal tasting is king; where you compare wines from the same vintage but different estates, tasting them next to each other to get an idea of differing styles and success. There are few better ways to see which estates favour early picking dates, which prefer a heavily smoked oak barrel, which like to keep any interventions to a minimum.
One of my most memorable horizontals was in 2010, at the opening of Max Bordeaux, a wine store and tasting bar in Bordeaux city centre, where I got to try out their new (at the time; this was almost three years ago, before every wine bar and shop had got one) Enomatic machines to keep the wines fresh.
As this was a quality-control tasting, to see how the bottles were holding up under the inert gas used by Enomatic to protect from oxidation, and because I was with the manager of the bar and so able to pick what we wanted from the 100 or so bottles that Max has by the glass, we went straight for a horizontal of First Growth reds, from both Left and Right Bank of Bordeaux. So Chateaux Mouton Rothschild, Lafite Rothschild, Haut-Brion, Margaux, Latour, Ausone and Cheval Blanc (the only one missing was Pétrus) from the 2006 vintage.
These are not bottles that you often get to taste together. During the yearly wine futures tastings in Bordeaux each April, they do not join the fray, and instead you drive to each estate separately, giving you little chance to directly compare one against the other. Even once in bottle, the Firsts hardly encourage directly comparative tastings (even though these tastings should be about understanding personality differences, not flaws). Over the past 20 years, they have held only three such tastings – two in New York, and one in London. And even then, they chose different vintages, to ensure that there were no direct comparisons between how they did in any specific year.
Given the price of the bottles, this reluctance to show the wines together means that the opportunity to do a horizontal of the Firsts is really open only to collectors; those who have purchased the wines themselves, and don't mind spending what is likely to be several thousand pounds on opening all at one sitting. And if you are doing this on a regular basis, at this particular moment in history, well, you are probably living in Hong Kong or perhaps mainland China. I must have spoken to at least a dozen sommeliers last year who have told me they have either moved to Hong Kong, or are looking to do so, because they know that is where they'll be able to expand their palates the most quickly, simply because that is where the largest number of great wines are located and being opened right now.
So it's no surprise that my most indulgent tastings of 2012 came in Asia, when I had the chance in early December to attend two First Growth dinners, with horizontals of the 1995 vintage, on two consecutive nights, first at Amuse Bouche in Hong Kong followed by Alléno Yannick's S.T.A.Y in Taipei. Just the Left Bank Firsts this time, so Haut-Brion, Lafite, Mouton, Latour and Margaux.
The food pairings were different each night, although the order of the wines remained almost the same – Haut-Brion first, then Margaux, Mouton, Latour and Lafite (we swapped the last two for the second dinner, finishing up with Latour, possibly a sensible reflection of the power crescendo) – and the differences between them were reinforced over the consecutive nights. Mouton (which paired particularly well with a duck leg and cep mushroom ravioli) was the most flamboyant on the table, while Margaux had the most floral nose and the most caressing fruit. Haut-Brion stood out for its subtly smoked oak frame, and demanded the most attention from its tasters, uncurling over the course of the meal. The greatest surprise, perhaps, for a small group of cynical Chinese consumers who have grown weary of the price rises of this wine, is that the Lafite 95 was the stand-out wine on both evenings – slightly lower in the powerful cabernet sauvignon body than either Mouton or Latour, but stunningly balanced, building slowly but surely, playing with power and elegance and just thoroughly, effortlessly, drinkable.
These were both memorable evenings, highlights of the year, and discussing what made each wine stand out was both fascinating and highly instructive. They are, however, unlikely to be repeated too many times in 2013 – my budget won't allow it. But I'll leave it to A J Liebling, and to what I learnt through my wine resolution of 2012, to point out why I don't mind at all. 'If I could always afford good Burgundy, I wouldn't know how much I like Beaujolais'.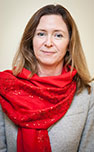 Columnist Introduction
Jane Anson is Bordeaux correspondent for Decanter, and has lived in the region since 2003. She is author of Bordeaux Legends, a history of the First Growth wines (October 2012 Editions de la Martiniere), the Bordeaux and Southwest France author of The Wine Opus and 1000 Great Wines That Won't Cost A Fortune (both Dorling Kindersley, 2010 and 2011). Anson is contributing writer of the Michelin Green Guide to the Wine Regions of France (March 2010, Michelin Publications), and writes a monthly wine column for the South China Morning Post in Hong Kong, where she lived from 1994 to 1997. Accredited wine teacher at the Bordeaux Ecole du Vin, with a Masters in publishing from University College London.
Click here to read all articles by Jane Anson>>
All rights reserved by Future plc. No part of this publication may be reproduced, distributed or transmitted in any form or by any means without the prior written permission of Decanter.
Only Official Media Partners (see About us) of DecanterChina.com may republish part of the content from the site without prior permission under strict Terms & Conditions. Contact china@decanter.com to learn about how to become an Official Media Partner of DecanterChina.com.