We're now in week five of the Bordeaux 2012 En Primeur Campaign, and this year, for once, the vast majority of the big name estates have already released their prices. 2012 has been a quick campaign right from the start – Chateau Gazin showed its hand right back on Monday April 15th, just three days after the last tasters packed up and left.
As things stand this week, almost 70% of classified Médoc wines have released their 2012 en primeur prices. All First Growths (with the exception of Latour, that is no longer selling its wine as a future) were quick to release. They have been joined by around 75% of classified Saint Emilions, and rather less of the big name Pomerols and Pessac-Léognans (between 40 and 50%). Around 250 chateaux are expected to participate seriously in the 2012 en primeur campaign, so by early June, this one should be done and dusted.
So it seems to me that now is a sensible time to look at how the quality of the 2012 wines stack up in terms of prices. In recent years, some journalists have increasingly worried that their scores are used to manipulate prices, and have become a tool for the sellers rather than the buyers, so let's take the opportunity of these early price releases to look at things in reverse. Not all wines are out yet, certainly, but the general trend is clear - downwards from 2011, but nowhere near as much necessary.
The average price drop has been somewhere between 5 and 15% from 2011, but very few have returned to the hoped-for prices of 2008 (and two chateaux have stood out for bucking the trend – Chateau Angélus and Chateau Pavie posted rises of 30% and 58% respectively above their 2011 prices. Despite the excellent quality of their 2012s, and their recent promotions to First Growths, it's hard to see the justification for this).
Reading between the lines of pricing is an art form at this time of year. Does a price drop represent value for money? What vintages should we be benchmarking prices against? What exactly are we paying for?
'Prices should be calibrated against the secondary market for back vintages. Not complex,' says James Miles, owner of online trading platform Livex.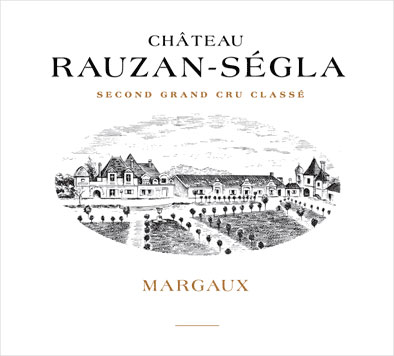 From my point of view, looking at both my own tasting notes and those for the Decanter tasting team, there are a few wines that I would say offer true value for money in 2012. I've only selected here wines that have given the market a reason to buy through both quality and price – and some brilliant wines have been left off because their pricing sent the opposite signal.
Exit price: €36.50 ex-Bordeaux, a drop of 37% on 2011
Rauzan Ségla was one of the very few estates to really listen to the market and return (almost) to its 2008 price – and should be rewarded for it. Its sister property Chateau Canon in Saint Emilion did the same, and is also a buy.
Tasting note: Juicy, mouthwatering fruits, full extraction, some dark plum, fig, rich chocolate but fairly subtle - good oak use. Absolutely love the toast on this; it is modern and sexy without being intrusive. 94-95 / 18.25-18.5. Highly recommended to Outstanding. Drink 2019-2040.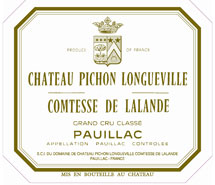 Exit price: €57.60 ex-Bordeaux, a drop of 20% on 2011
For the last five years, Pichon Comtesse has priced at the same level as Pichon Baron, but this year they decided to drop not only below Baron, but also below Lynch Bages, making them seriously attractive.
Tasting note: Successful extraction, with firm bright tannins. One that reminds you what en primeur is supposed to be about on the Left Bank; bright, fresh tannins, great pH, a whoosh of fruit, and gently insisting oak. 95-96 / 18.5-19. Outstanding. Drink 2020-2038.
Chateau Giscours, AOC Margaux 2012
Exit price: €26.40 ex-Bordeaux, a drop of 10% on 2011
This is one of the cheapest Giscours on the market, and at under £300 a case is one of the increasingly rare classified Médocs that can be termed a drinking price. The last couple of years they have pushed the price at this property, but this seems to be a return to reality.
Tasting note: Ruby rich colour, full fruit on the nose. Some highly attractive oak, a little touch of heat on the finish, but there is plush fruit also. A wine with huge amounts of pleasure potential, good extraction, raspberry, well-textured fruits. 90 / 17. Highly recommended. Drink 2019-2030.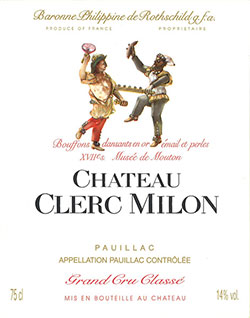 Chateau Clerc Milon, AOC Pauillac 2012
Exit price: €31 ex-Bordeaux, a drop of 13.3% from 2011
The entire Mouton Rothschild stable performed well in 2012, perhaps the most successful of the First Growths. The new winery at Clerc Milon, and the arrival of Jean-Emmanuel Donjoy from Opus One, has seen a run of good vintages at this estate.
Tasting note: Blend here is 29% merlot, 60% cabernet sauvignon, 9% cabernet franc, 1% petit verdot, 1% carmanere, lovely vibrant colour, lovely spicy edge even on the nose, coulis of black fruits. This is far more successful than Armailhac. This is definitely successful. 93 /18. Highly recommended. Drink 2020-2040
Chateau Sénéjac, AOC Haut Medoc 2012
Exit price: €7.80 ex-Bordeaux, a drop of 5% from 2011
Again, this has brought Sénéjac back to its 2008 price (although at this level of pricing, these drops of course mean less). As a value for money pick, it's hard to do much better.
Tasting note: Vibrant, cheerful, a wine you'd be happy to sit down with. Not huge complexity on the palate, but there is plenty to enjoy, the tannins are smooth, it has sap and fresh, well-extracted fruit, no need to wait too long. 88/ 16.5. Recommended. Drink 2017-2028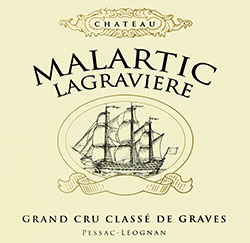 Pessac-Léognan
Chateau Malartric-Lagraviere, AOC Pessac-Léognan 2012
Exit price: €21.60 ex-Bordeaux, a drop of 20% on 2011 (close to its 2008 price of €20.50)
Malartic dropped the price on both its red and white wines this year, which is unusual for Pessac Léognan and should be applauded. This is an especially good price as quality has been going up and up over last few years.
Tasting note: Violet colour. Slightly subdued on the nose, but there is plush plummy fruit, good texture on the attack, with a fresh minty start to the wine. These tannins are firm, astringent and should soften nicely. One to age. 92 / 17.75. Highly recommended. Drink 2020-2035.
Saint Emilion
Chateau Beau-Sejour Becot, AOC Saint Emilion 2012
Exit price: €30 ex-Bordeaux, drop of 13.79% (and way off its 2010 high of €48)
One of the best wines they have ever made, in my opinion almost as good as Clos Fourtet in 2012 but 40% cheaper. An estate to watch.
Tasting note: If we were ever doubting that the 2012 vintage could produce modern, plummy Saint Emilion, here we are with this wine. Tannins aplenty, fruit rich, some vanilla custard, lovely attack, good freshness, a touch abrupt on the finish, probably due to high alcohol levels, but certainly see what they are doing here. Plenty of potential. 91-92 / 17.5-17.75. Highly recommended. Drink 2018-2030.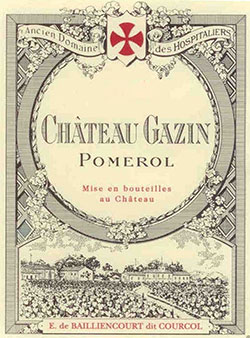 Pomerol
Chateau Gazin, AOC Pomerol 2012
Exit price: €39 ex-Bordeaux, drop: 7.14% on 2011 price
Pomerol is seen as the appellation of the vintage, and this wine pretty much sold itself. Among the best of its peer group, cheaper than other vintages – a buy.
Tasting note: Reduction on the first nose, but underneath has tight black fruits, good acidity, well-worked tannins. Good potential, astringency is excellent, should age well. 90-91 / 17-17.5. Highly recommended. Drink 2018-2032.
A Few Other Smart Buys:
Durantou wines: Always brilliant value, both Les Cruzelles at €12.60 and La Chenade at €8.40 (both ex-Bordeaux) are some of the must-buy wines of 2012.
Chateau Labégorce: Although they remained at their 2011 price of €14.10, recent vintages all posted rises on their exit price, which is not always the case for 2009 and 2010 wines, and certainly not 2011s. And for me the quality this year was exceptional, one of the best I have tasted from this property.
Chateau Valandraud: Also promoted in the Saint Emilion classification, owner Thunevin went the opposite way from Pavie and Angélus, and brought his price down by a full 50% from 2011, to €78. An excellent quality wine, and responding to the market.
First Growths: All of the Left Bank Firsts came out with smart prices below other available vintages on the market. Many merchants have said Lafite was the smartest price of 2012.
Balestard La Tonnelle: Special mention has to go to this Saint Emilion property, which brought its price down 30% to €16.80 – actually under its 2008 price of €17.90 – and delivered in quality. Sister property Chateau Cap de Mourlin also came down to (very close to) 2008.
And prices that went the wrong way:
Among the estates that chose this campaign to raise prices are Chateaux Pavie (58%), Angelus (30.43%) and Pressac (just 4.35%). I'm sure they all had their reasons commercially, and could give a good argument for it, but were not helping the sense of momentum in a difficult campaign.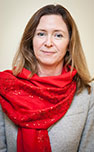 Columnist Introduction
Jane Anson is Bordeaux correspondent for Decanter, and has lived in the region since 2003. She is author of Bordeaux Legends, a history of the First Growth wines (October 2012 Editions de la Martiniere), the Bordeaux and Southwest France author of The Wine Opus and 1000 Great Wines That Won't Cost A Fortune (both Dorling Kindersley, 2010 and 2011). Anson is contributing writer of the Michelin Green Guide to the Wine Regions of France (March 2010, Michelin Publications), and writes a monthly wine column for the South China Morning Post in Hong Kong, where she lived from 1994 to 1997. Accredited wine teacher at the Bordeaux Ecole du Vin, with a Masters in publishing from University College London.
Click here to read all articles by Jane Anson>>
- Follow us on Weibo @Decanter醇鉴

and Facebook

for most recent news and updates -
All rights reserved by Future plc. No part of this publication may be reproduced, distributed or transmitted in any form or by any means without the prior written permission of Decanter.
Only Official Media Partners (see About us) of DecanterChina.com may republish part of the content from the site without prior permission under strict Terms & Conditions. Contact china@decanter.com to learn about how to become an Official Media Partner of DecanterChina.com.