There are, reportedly, almost 6,000 extra bodies in Bordeaux this week, from 53 different countries, all armed with a pen, pencil, ipad or laptop, all doing their bit to support the en primeur industry that is worth several billion euros annually to Bordeaux.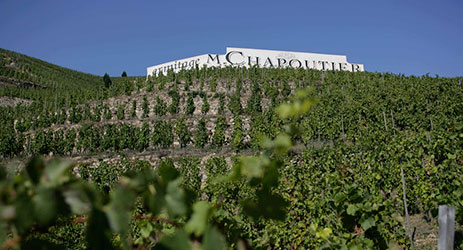 The official week is organised by the Union des Grands Crus, an organisation dating back to 1973 that represents over 130 of the best chateaux in the region, and travels an average of four million kilometres per year promoting their wines. This is their chance to take a break from travelling and invite all their clients to clock up a few air-miles themselves.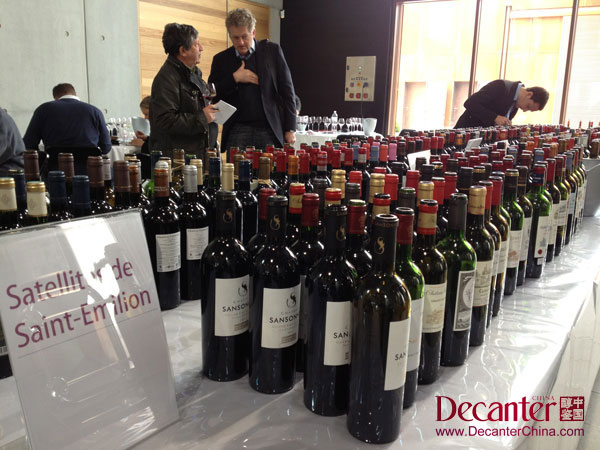 Up and down Bordeaux, on both banks of the river, the UGC organises trade and press tastings held in member chateaux. But as in the great tradition of Broadway, some of the best en primeur events happen off-circuit. For a start, the UGC has some notable gaps in its members – Pontet Canet, Léoville Las Cases, Montrose, and the 1855 First Growths, to name but a few – all of which expect you to make a special trip to them. They tend to make it worth your while, offering either fine lunches (Pontet Canet), golf buggies (Mouton Rothschild) or older vintages to try (Latour). Then you have events put together by associations of less well-known chateaux, such as the Cercle de Rive Droite (and the new Cercle de Rive Gauche), the Alliance des Crus Bourgeois, or individual wine consultants such as Jean-Luc Thunevin, Hubert de Bouard, Michel Rolland, Stéphane Toutoundji and Stéphane Derenoncourt.
But less well-known is that there are also plenty of opportunities to go even further off-piste, and to get a feel for not just this one tiny corner of France, but many of its other celebrated wine regions.
One of my favourite tastings of the week so far has been Anthocyanes, organised by Philippe Cohen, the owner of Chateau Vieux Taillefer in Saint Emilion (and a wine shop in Saint Emilion village itself). He has put a tasting together with Eric Clerc, a wine distributor who moved to Bordeaux in 2008. They have brought together a fascinating tasting, bringing together leading estates from around France including Chateau Vieux Telegraph and Chateau Beaucastel from Chateauneuf-du-Pape, and Domaine Huet from the Loire. The producers were all pouring their wines themselves, the tasting room had a view over the river Dordogne, music was playing in the background, and the wines were not primeurs, but were ready to drink (or at least ready to sell), with mainly 2010 and older vintages on display.
'We like that this tasting is always well attended by sommeliers, restaurateurs and small wine shops,' said Sarah Hwang, Chinese-American owner of Domaine Huet. 'It's intimate, and has a great atmosphere, and we get much more from it than many of the bigger wine fairs.'
One of the most interesting in terms of the 2012 vintage has been the excellent Biodyvin, with around 40 biodynamic estates from around France. These are big names, including Domaine Zind-Humbrecht and Maison Michel Chapoutier, in Bordeaux to show their 2012 vintage alongside the biodynamic Bordeaux estates of Pontet Canet, Fonroque and Clos Puy Arnaud.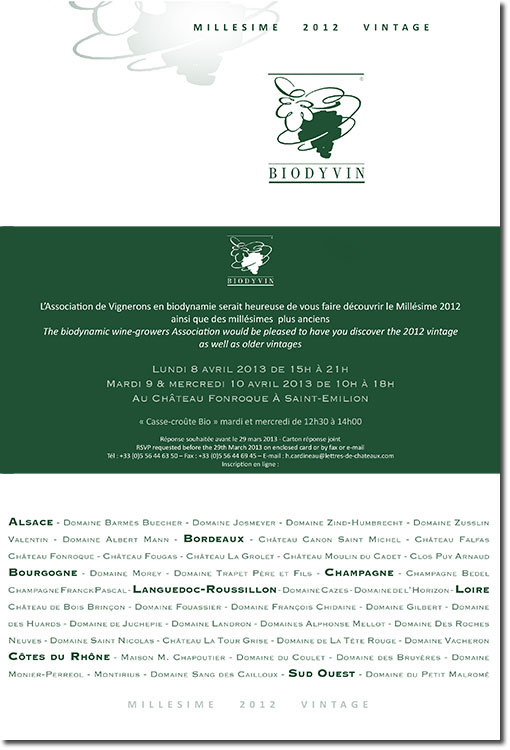 This is always a great tasting, but it was particularly interesting to see how biodynamic wines fared in the 2012 vintage, as this was a complicated year in pretty much every part of France. Yields in the Loire were down by up to 50%, and similar in Burgundy. Over in Bordeaux, things were slightly better, but still around 20% down on a normal year. Only the Languedoc seemed to escape the worst of the capricious turns of 2012.
The immediate assumption of many consumers in a difficult year, is that organic and biodynamic wines will be particularly badly hit (the two tend to be grouped together by most wine drinkers, even if in reality their regimes are very different). Back in October 2012, when Médoc chateaux Chateau Hourtin-Ducasse announced that it was making no 2012 vintage, owner Michel Morango told me that his natural treatments (going even further than organic by replacing copper with a preparation of essential oils and flower essences) had not been able to withstand the rot and mildew problems brought about by all the rain. 'We believe in these treatments,' he said, 'but will be more vigilant in the future about timing of applications.'
Justin Liddle, director of Stokes Fine Wine in the UK, was a key distributor of Michel Chapoutier's biodynamic range in his former role with Mentzendorff, a Chapoutier agent. He recalls how selling biodynamic wines in challenging vintages was, 'a tough sell, because they tend to get tarred even more strongly with the brush of the vintage, but often they show an incredible resistance to disease. Chapoutier was very much of the belief that biodynamics helps the soil structure, and meant the vines were better able to withstand rot and mildew'.
Certainly many of the wines around the room at Pontet Canet were seductive and clean, with a ripeness of fruit that I haven't found in many of the tastings I've attended so far this week. I was particularly impressed with Domaine Vacheron's razor sharp Sancerre, Michel Chapoutier's rich, lush Pavillon Ermitage, Zind-Humbrecht's fabulous Clos Windsbuhl, and Pontet Canet itself, whose purity of cabernet expression put many of its illustrious Bordeaux neighbours to shame.
Alain Moueix, owner of Chateau Fonroque in Saint Emilion, told the assembled tasters that one of the key benefits for him since beginning to farm biodynamically has been that he has gained at least a week in ripening of his grapes. 'Many of the chemical treatments I was using before actively slowed down the ripening of the grapes, so I had to wait for longer in the season for them to reach full ripeness for harvesting. In maritime climates such as Bordeaux, that is dangerous. The 2012 vintage was classic for this, but I had already reached excellent ripeness by mid-September, and so did not need extra hang time. It has meant I get the smooth, ripe tannins without the panic of late harvesting.'
Growers around the table echoed the same findings, most powerfully Olivier Humbrecht, president of Biodyvin, and owner of Zind-Humbrecht (as well as being the first Frenchman to become a master of wine). It was through the discovery that his soils gained ten times more caterpillars and many thousands more microorganisms when treated with biodynamic principles that convinced him to change over the entire vineyard in 1988. 'You're building the immune system of the soil and the vines, so they can counteract difficult vintages more easily. We have found that the Chinese respond incredibly quickly to the idea of biodynamics, with none of the resistance of many Western audiences, because the approach of Chinese medicine makes it seem so logical. The Chinese have always observed plants closing, harnessing their medicinal qualities.'
There is a precedent that the Bordelais may not take too kindly to all this non-Bordeaux action during en primeur. In 2009, an Italian company was successful sued for holding an 'off-site' tasting that clashed with the Vinexpo professional wine fair (the decision is currently being contested). And wine estates such as Masseto have run into some difficulty when trying to distribute their wines through the Place de Bordeaux system. Not from the negociants, who are happy to increase their trade, but from Bordeaux chateaux owners who have adopted a 'them or us' stance. Equally many producers in other regions feel that en primeur is simply way too early to judge a wine, and is instead a typically Bordelais way of putting the commerce of wine before its taste. But these tastings bring a sense of excitement to the week that is sometimes lacking in the more organised events, and I for one am already looking forward to next year.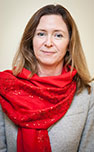 Columnist Introduction
Jane Anson is Bordeaux correspondent for Decanter, and has lived in the region since 2003. She is author of Bordeaux Legends, a history of the First Growth wines (October 2012 Editions de la Martiniere), the Bordeaux and Southwest France author of The Wine Opus and 1000 Great Wines That Won't Cost A Fortune (both Dorling Kindersley, 2010 and 2011). Anson is contributing writer of the Michelin Green Guide to the Wine Regions of France (March 2010, Michelin Publications), and writes a monthly wine column for the South China Morning Post in Hong Kong, where she lived from 1994 to 1997. Accredited wine teacher at the Bordeaux Ecole du Vin, with a Masters in publishing from University College London.
Click here to read all articles by Jane Anson>>
All rights reserved by Future plc. No part of this publication may be reproduced, distributed or transmitted in any form or by any means without the prior written permission of Decanter.
Only Official Media Partners (see About us) of DecanterChina.com may republish part of the content from the site without prior permission under strict Terms & Conditions. Contact china@decanter.com to learn about how to become an Official Media Partner of DecanterChina.com.