It's been a strange start to the en primeur campaign this year. Most tasters seemed to agree that the trip to Bordeaux for assessing the fledging 2013 wines was worthwhile, against many expectations.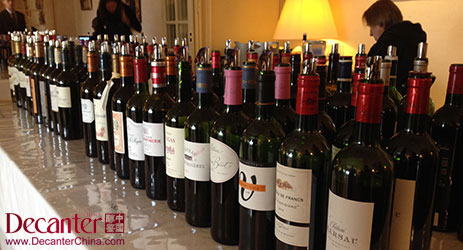 The Bordelais are always good at talking up a vintage, but there seemed to be a refreshing amount of honesty that 2013 is a 'drinking year', with the best wines expressing florality and soft elegant tannins – not wines to squirrel away until a birth, christening or marriage justifies opening them, but wines to enjoy in the next decade. There were plenty of expressions of surprise at this, as if Bordeaux had collectively forgotten how to appreciate delicate wines; I took part in at least three discussions with directors over the course of the tasting week about whether the vintage had forced them to reassess the stylistic approach of recent years. Bruno Borie of Ducru Beaucaillou said that the sheer drinkability of the best wines had made him 'rediscover the joys of elegant, balanced wines' after a number of years when the holy grail has been big tannins, high alcohol and fully extracted fruits.
'But the tragedy of the vintage,' went another popular conversational topic during the week, 'is that there are some great drinking wines here, that will not be priced to drink'.
Two weeks on, and that has proved to be a sadly accurate prediction. By now, most critics' reactions have been published, and the chateaux owners and directors have begun to show their hand by releasing prices for consumers to place their orders. This is typically a fascinating time of year, when chateaux owners and merchants are in regular contact, chasing allocations and drumming up excitement in drinkers. And it doesn't just have to be blockbuster years that create excitement; of course 2009 and 2010 were frenzied, but the wines sold surprising well in 2008, despite it being a less-than-stellar year, because they were well priced and merchants got behind them.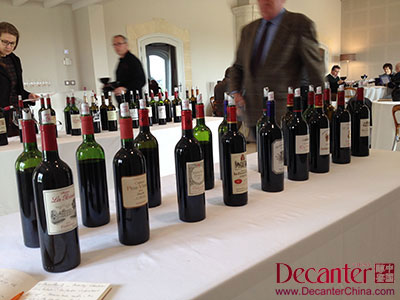 So you'd think that, after all the chatting about a drinking vintage, that 2013 would not have been a tough pricing decision. No one is pretending that the Chinese market, which helped bolster prices so efficiently in 2009 and 2010, is willing to continue to do so, and it seems sensible to ensure the wines move through the sales channels fairly swiftly, allowing them to get to market while drinkers can enjoy their fresh fruits, light tannins and floral aromatics.
And yet… the choices being made in terms of pricing seem to run exactly counter to that. So far, the majority of chateaux have paid lip service to discounts, but are hovering somewhere around their 2012 price.
Nicola Arcedeckne-Butler of Private Cellar told me, 'When I was in Bordeaux, I really appreciated the fact that so many wines were a reflection of the vintage, with smart winemaking not pushing anything too far. But these are not wines to revere and lay down, and need to be priced accordingly'.
The frustration is clear, and reflected at all levels of the trade. But it's also way too easy to jump to the conclusion that en primeur is over, and no longer relevant. This form of buying wine – in advance of bottling – is a stark example of consumerism and herd behaviour. Take 2009 and 2010. The excitement that swirled around the wines and the campaign was incredible. Looking back, I remember being almost unable to leave my computer, as there was always another eye-popping price to report upon. And the advice to drinkers at the time? Buy. I spoke to several wine funds this week who have not bought any wine since because they got so badly burnt during 2009 and 2010 – ironic really, as their clients just might have a better chance to return on investment with a couple of well placed 2012s, as they would have done with one or two 2008s.
But herd behaviour is a powerful thing, and it's easy to lose sight of the fact that it's not the system that is broken but the individual wines within it. And there are a few estates out there that can change the conversation.
1) Chateau Margaux
Say what you will about First Growth prices, but they remain the wines to beat when it comes to making sense of En Primeur. Over the long term, they have proved themselves in terms of both drinking and investing – and they understand the system, so if they make a mistake one year, they are the most likely in Bordeaux to give something back to the market the next year. Lafite stakes its claim to being the best en primeur wine because it releases so much into the system, and so doesn't manipulate what happens on the secondary market down the line, and Chateau Margaux deserves a nod because it is not part of a bigger stable of wines (ie you don't need to buy any other wines to get your Margaux allocation, at least not from the chateau side).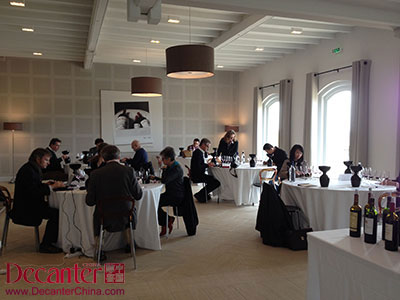 2) The Denis Durantou stable
At the other end of the scale, if you want to buy en primeur wines for all the right reasons, Durantou's your guy… small volume, great value, stable prices, and if you don't buy them now, there is no guarantee of getting hold of them later because they are bought to be drunk. La Chenade, Les Cruzelles, Montlandrie, Petit Eglise – and of course l'Eglise Clinet. I would add a few other Right Bank wines into this bracket; Moulin Saint Georges being one, from the Ausone team, La Fleur Petrus another, from the JP Moueix stable.
3) Calon Segur
Traditionally seen as a role model for doing en primeur well, this is probably the most stable of the big-named estates in terms of pricing, and historically one of the best distributed of all chateaux, because it spreads its allocation among so many négociants, with few companies getting more than a dozen cases. Pricing at Calon was in the €50s ex-Bordeaux in both 2009 and 2010, and in the late €30s for 2011 and 2012. It hasn't come down a lot this year (€37.20 ex-Bordeaux), but then it didn't post wild rises when it could have done.
4) The old school Pauillacs
As an appellation, Pauillac is never knowingly undersold, but there are a couple of estates here that are stubbornly, and gloriously traditional, that still offer value for money. I would put in this bracket Grand-Puy-Lacoste (which often is voted best value en primeur by merchants) and Batailley – both great quality clarets that don't yo-yo in price.
5) Dry white Bordeaux
Why bother buying this en primeur? Because there is a lot less of it than its red counterpart, and in successful white vintages, such as 2013, the good stuff is going to go. Lynch-Bages Blanc, for example, sold through almost immediately, as did Smith Haut Lafitte Blanc. Clearly the same is true for Chateau Haut Brion Blanc, La Mission Haut-Brion Blanc, Pavillon Blanc… these are wines that if you don't buy en primeur, you're not going to find easy to get hold of. And anyway, who doesn't want their allocation of Domaine de Chevalier Blanc or Chateau Olivier Blanc arriving on their doorstep just as soon as its bottled?
For more information of the Bordeaux 2013 prices, please visit www.decanter.com/bordeaux-2013.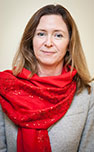 Columnist Introduction
Jane Anson is Bordeaux correspondent for Decanter, and has lived in the region since 2003. She is author of Bordeaux Legends, a history of the First Growth wines (October 2012 Editions de la Martiniere), the Bordeaux and Southwest France author of The Wine Opus and 1000 Great Wines That Won't Cost A Fortune (both Dorling Kindersley, 2010 and 2011). Anson is contributing writer of the Michelin Green Guide to the Wine Regions of France (March 2010, Michelin Publications), and writes a monthly wine column for the South China Morning Post in Hong Kong, where she lived from 1994 to 1997. Accredited wine teacher at the Bordeaux Ecole du Vin, with a Masters in publishing from University College London.
Click here to read all articles by Jane Anson>>
- Follow us on Weibo @Decanter醇鉴

and Facebook

for most recent news and updates -
All rights reserved by Future plc. No part of this publication may be reproduced, distributed or transmitted in any form or by any means without the prior written permission of Decanter.
Only Official Media Partners (see About us) of DecanterChina.com may republish part of the content from the site without prior permission under strict Terms & Conditions. Contact china@decanter.com to learn about how to become an Official Media Partner of DecanterChina.com.