Andrew Jefford teases out one of the main elements in a Champagne's 'house style'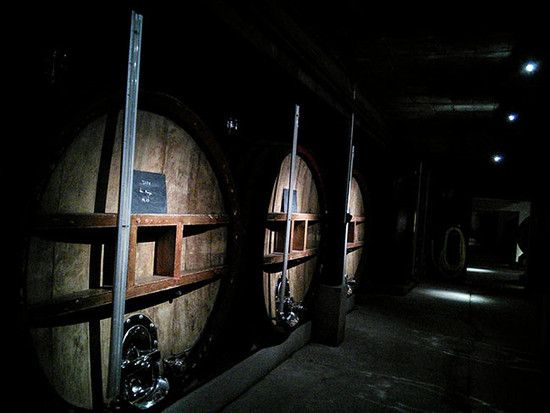 Wood or steel? The fundamental choice of vessel in which to ferment and store base wine (vins clairs and reserves) prior to bottling is one of the great dichotomies of the Champagne world. It has something in common with the political classifications of 'right' and 'left'. Neither has a monopoly on virtue. Both approaches work in skilled hands, yet both can be inefficient or worse -- if adopted dogmatically, lazily or unintelligently. Where you chose to put the emphasis, in the end, is largely a question of personal conviction and taste.
The main practical difference is that wood permits exchanges between wine and air (controlled oxidation) whereas steel can be used to keep the air at bay (a reductive environment). Freshly coopered wood, of course, imparts its own flavour to wine – but wood in Champagne is almost always seasoned towards neutrality. A very old, very large cask will leave no flavour trace whatsoever.
Champagne (where I spent a chilly week in early March) is a wine region evolving much more swiftly than its monolithic image would suggest. The finest large houses are struggling to add texture and interest to their offer by increasingly presenting themselves under their grower credentials. (Domain-owning Burgundy négociants have long been on the same track.) Cuvées based on vineyard selections, the back-label disclosure of origins and disgorging dates, and un-dosed alternatives to long-established brands are all proliferating. What particularly caught my attention on this visit, though, was the subtlety of the interplay between wine, wood and steel that different key Champagne addresses. Along with vineyard sourcing, it seems to me to be one of the two main elements in defining house style.
Let me illustrate what I mean. "We love Pinot Noir," they say at Bollinger – not illogically for an Ay house, where much of Champagne's greatest Pinot is grown. But Pol Roger, too, is also a Pinot-loving house: the 2008 Vintage Rosé's 60 per cent Pinot includes 13% red wine; the 2006 Brut Vintage contains 60 per cent Pinot Noir; and the 2005 Cuvée Winston Churchill is also thought to be mainly Pinot (though the exact blend of this wine isn't made public). A clear kinship between the two, then?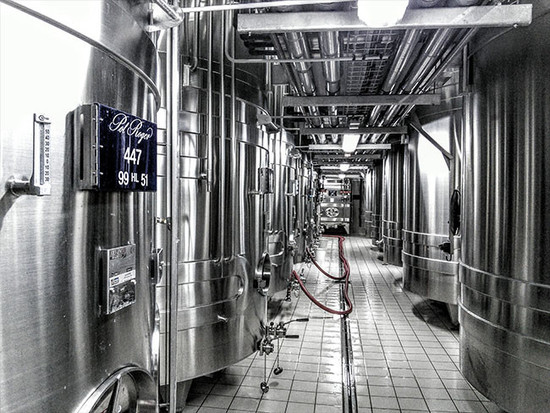 No way. The styles are as far apart as ... well, insert the names of any political foes you wish. The style of Bollinger may be full of classical poise but it's achieved in an open, reverberative manner, full of grain, texture and secondary resonance; where the appeal of the Pol Roger style is based on purity, precision and crisp, neatly inked draughtsmanship.
A visit to the cellars of each makes it clear why. You can see all the ex-Chanson casks stacked up and waiting at Bollinger, together with a range of larger 400-litre Champagne barrels, some of them decades old; you can visit the maintenance cooperage, and see the adzes, the augurs and the planes.
Pol Roger's cellars, by contrast, are like the cryogenics facility on board Starship Enterprise: a forest of chilly, gleaming steel on tiled floors so clean you could perform minor surgery on them. That's not the only difference, of course; Bollinger's storage of a percentage of its reserves in cork-stopped magnums is certainly a factor too; while Pol Roger claims its almost heroic persistence in continuing to riddle every one of its Champagnes by hand also achieves 'a cleaner result'. Nonetheless I realised after these two visits that what I had been assuming was a varietal emphasis in many Champagnes may be more closely related to the choice of vessel.
I've always had a soft spot, I must admit, for Champagnes in which oak has played some role, since it seems to me to create a more meditative sipping effect – perfectly epitomised by Jacquesson's Cuvée 734 DT (see below). You'll often hear that steel privileges pristine fruit flavour whereas oak provides a more secondary and vinous result. Yes – in part. But I also think the fruit simply takes on a more autumnal, later-season allure in oak. And of course there is no reason why controlled oxidation should lead to any sort of premature decay: Jean-Hervé Chiquet of Jacquesson approvingly quotes Henri Krug to the effect that controlled oxidation is in fact a vaccine against oxidation.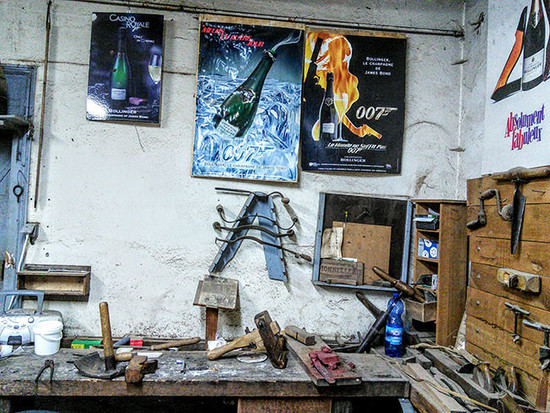 The experienced Jean-Baptiste Lécaillon at Louis Roederer, by the way, distinguishes between the desirable sweetness of sessile oak (Quercus petraea) for Champagne, and the less desirable bitterness of pedunculate oak (Quercus robur). 'French oak' could mean either. The latter is typical of Limousin and the former of Tronçais, but in forests the two tend to hybridise and they are customarily mixed by coopers; he is experimenting with very lightly toasted, genetically pure petraea vats at present.
It's also worth noting that this is not an all-or-nothing contrast. Taittinger's Comtes de Champagne is a beautifully soft and creamy wine from a Chardonnay-loving house which in principle is wedded to the reductive, stainless-steel ideal – and yet this Grand Cru blend has just five per cent oak maturation (often said to be all new oak, but I was told on this visit that it was one-third new). That oaked component strokes the rich softness up a little without ever suggesting anything firm, vinous or autumnal, which would be alien to the ermine-textured Comtes ideal.
All rights reserved by Future plc. No part of this publication may be reproduced, distributed or transmitted in any form or by any means without the prior written permission of Decanter.
Only Official Media Partners (see About us) of DecanterChina.com may republish part of the content from the site without prior permission under strict Terms & Conditions. Contact china@decanter.com to learn about how to become an Official Media Partner of DecanterChina.com.