Something like this isn't meant to occur in Europe, where wine has been made for thousands of years. The event I'm thinking of was what took place in New Zealand's Marlborough region in the last three decades of the twentieth century. Virgin land, some experimental plantings of Sauvignon Blanc – and bang: suddenly you have a new global reference for a sought-after variety, straight out of the box. It gradually became apparent, as Pinot followed Sauvignon in Marlborough, that this morsel of the South Island might be one of the Southern Hemisphere's great terroirs. It's a jackpot every 'New World' vineyard pioneer is hoping for. Impossible, of course, in somewhere like Italy.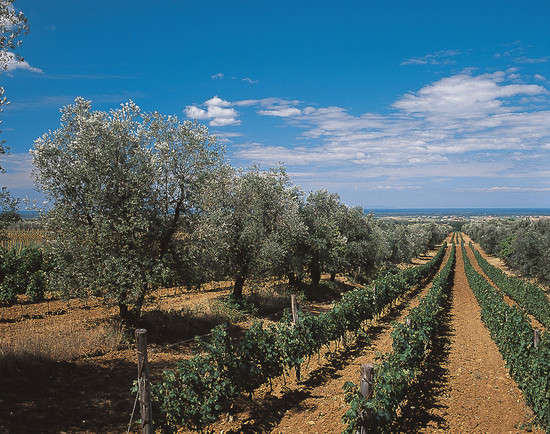 Except that... it happened here too, during the second half of the last century, after a Piedmontese aristocrat called Mario (Incisa della Rocchetta) married a Tuscan aristocrat called Clarice (della Gherardesca). She owned thousands of hectares in the Maremma. Like France's Camargue, this coastal zone of Tuscany was famous for cattle breeding, mosquitos and malaria. And like the Médoc, it had once been a desolate marshland; drainage works undertaken by rulers from the Medicis to Mussolini, though, had slowly rendered its gravels agriculturally useful. Mario liked fine red Bordeaux, so when he and his wife settled on their forgotten farm (Tenuta San Guido) in this vineless landscape, he thought he'd plant a few Cabernet vines – which he did in 1941. For almost twenty years, between 1948 and 1967, the resulting wine was for private consumption alone, but it met claret-fancier Mario's standards rather well. And seemed to age nicely.
This is the often-told story of Sassicaia ('stony ground'). 'People thought he was completely crazy,' remembers Mario's granddaughter Priscilla. 'But he was eccentric, eclectic, very strong-minded.' Some cousins (called Antinori) took an interest, provided advice, and when Mario's son Nicolò steered the wine on to the market, beginning with the 1968 vintage, it proved a success, notably winning a 1970s Decanter tasting of non-Bordeaux Cabernets.
Well, 'success' is an understatement: it launched the region of Bolgheri on the world stage (now 1,000 ha and 50 producers strong, majoring in Bordeaux varieties and blends), and became one of modern Italy's emblematic fine wines. Marlborough plus, if anything.
It was, of course, a Vino da Tavola Super Tuscan in the early years, but when the DOC of Bolgheri was extended to red wines in 1994, Sassicaia won its own 'monopole' DOC of Bolgheri-Sassicaia. 'Was that hard to get?' I asked, ready to be sympathetic at tales of lengthy dossier compilation, endless delays and marathon rule-wrestling sessions with hostile bureaucrats. 'No,' said Priscilla. 'They just contacted us and said "Would you like your own DOC?" '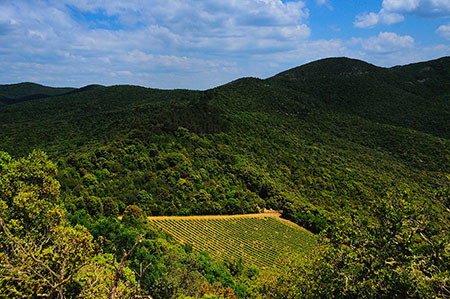 We met over dinner at London's Italian Embassy, which Italy's ambassador opened to some of Sassicaia's devoted British customers earlier this month. That in itself was significant – political endorsement of a varietal rebel. I was staying with friends (one Italian) in London at the time. My sommelière hostess smilingly shuddered when I said where I was going: the Cabernet still rankled in her soul. But as Ambassador Terracciano confidently announced, looking up and down the long, candlelit table at the start of the dinner, 'We taught the French how to make wine. Without us, there would be no French wine.' Hmmm: perhaps success with one of France's greatest red-wine grapes was a belated Gallic thank-you. Or perhaps not.
Prior to this dinner, my practical inexperience with Sassicaia and its siblings (Guidalberto and Le Difese) had been almost total, and I wasn't quite sure what to expect. I certainly hoped it wouldn't be 'varietal wine'. I'd also read how there was no second wine per se (current production is around 200,000-220,000 bottles; the 85 ha are used for all three wines), and had noted the dusty reviews and modest scores awarded to vintages like 1997, 1999, 2000 and 2001, when the wine was criticised for a lack of concentration. In addition to the 2012, we also tasted and drank the 2004, 1999 and 1988 – as well as 2013 vintages of Guidalberto and Le Difese. Notes for all the wines are given below.
A hallmark of Sassicaia seemed to be its vitality, from which it derives natural poise and drinkability. Moreover it endures in time exceptionally well: the 1988 was mature, but in no way thin or bony, which some Chianti will be by now. The fact that there is no obvious striving for 'density' or 'concentration' in a way makes this cloak-retention all the more impressive, and a telling tribute to the terroir potential of the coastal gravels in which it is grown. I didn't, in fact, note any lack of concentration, even in the 1999, and the wines had ample innate complexity. They were, I would say, old-fashioned in the best sense, as Anthony Barton might define it: graceful, comforting and comfortable, built for drinkers rather than tasters, dry and tannic enough for the table, unshowy in their articulation, digestible and satisfying. Quite the opposite, in other words, of the caricaturial Super Tuscan. The fruits mingle pastel-shaded blackcurrant and plum, but with the exception of the 1988, they seemed more Tuscan than Bordelais, with a quiet autumnal reserve in place of chic pencil and cedar. I asked Priscilla about the winemaking. 'My father is against doing too much stuff in the winery. You cannot control wine.'
And dinner (prepared in the Italian embassy kitchens by Danilo Cortellini and his colleagues) was wonderful. The first course – braised hare tortelli with white truffle, served with a scented jus and tiny morsels of courgette – was one of the simplest yet most memorable dishes I've eaten in 2015. London's mighty US Embassy faces that of Italy at the opposite end of Grosvenor Square: could it have organised a similar meal? Would it ever choose to do so for a leading Californian wine producer? Somehow I doubt it. I walked out into the night loving Italy, and Cabernet, a little more than before.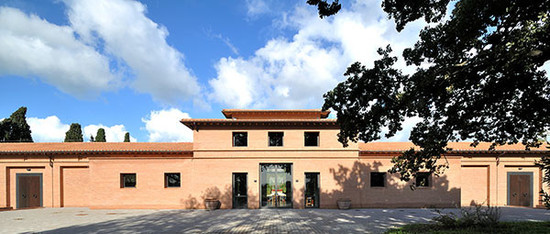 Tasting Sassicaia and siblings
Le Difese 2013
This wine is a blend of 70 per cent estate Cabernet with 30 per cent Sangiovese grown on a neighbour's estate; it was first made in 2003 for Priscilla's wedding (to Prince Heinrich zu Sayn-Wittgenstein-Sayn), after her father paled at the quantity of Sassicaia needed for all the guests. Clear and light in colour, with scents of currant, apple, bay and oak copse, and a pleasingly austere flavour: fleshy, yet with sloe, bitter herbs and rhubarb lurking behind the flesh and lending it dignity. Fine value at under £15 in the UK. 91
Guidalberto 2013
This blend of 60 per cent Cabernet with 40 per cent Merlot is a darker wine than Le Difese, with creamier scents. It proves midweight rather than a heavyweight on the palate, though: elegant, pure fruited but with ample tannic support and flavoury finesse. Le Difese is more characterful, but if you love Sassicaia, then Guidalberto may be the more attractive buy for everyday drinking. 90
Sassicaia 2012
In principle, Sassicaia is 85 per cent Cabernet with 15 per cent Merlot. This is not a deeply coloured wine in youth but (as noted above) older vintages shed their colour with great reluctance. The 2012 smells very classy: sumptuous plum fruits with fine glove leather and dress suede. Structured, earthy and sober on the palate, with ample but penetrable textures, a pervasive maritime warmth to the fruit, and plenty of stony finesse to finish. A wine of quiet, unshowy authority. 95
Sassicaia 2004
Barely paler than 2012. The plums fruits are still fresh, but the forest notes are gathering in the wings (and there's a little more palpable oak loitering). This is a very finely poised vintage, with ample acidity and compelling, generous tannins: plenty of cellar time ahead. Warm breezes and autumn leaves on the finish. 94
Sassicaia 1999
The colour holds once again. This smells refined and reserved, with fine leather to the fore. On the palate, it is bright, fresh, elegant, almost stern, with pure curranty fruits and pert tannins. The acidity almost has a balsamic quality, while there's an incense-like note (often a marker of high-quality mature reds) on the finish. 92
Sassicaia 1988
Lighter in colour, finally, but still more garnet than brick-red. Attractive, evolved and genuinely Bordeaux-like to smell, with a tantalising touch of VA; warm blood and stones on the palate. The acidity reminded me of raspberry vinegar, though it's balanced and not at all over-prominent; the overall palate effect is one of brightly illuminated softness. It has aromatic complexity (violets) as well as tannins so ample I wondered if stems had been used (they hadn't). No menthol at all: still drinking gratifyingly. 93
Translated by Nina Fan Feng / 冯帆
All rights reserved by Future plc. No part of this publication may be reproduced, distributed or transmitted in any form or by any means without the prior written permission of Decanter.
Only Official Media Partners (see About us) of DecanterChina.com may republish part of the content from the site without prior permission under strict Terms & Conditions. Contact china@decanter.com to learn about how to become an Official Media Partner of DecanterChina.com.