These are the forgotten vineyards of the Côte d'Or, but produce some of Burgundy's best value red wines. Stephen Brook acts as guide to the varied vineyards and wine styles of the large and extensive Beaune appellation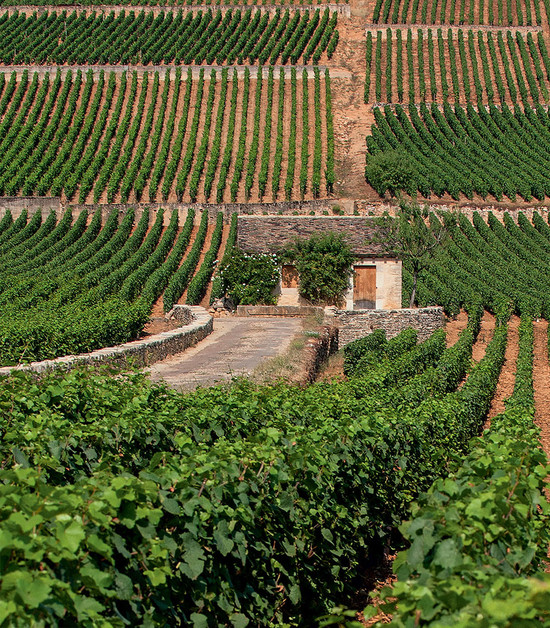 As Ver onique Drouhin clambered over the walls of the Clos des Mouches overlooking Beaune, she said: 'This is one of my favourite places; it's magical!' It's easy to see why on this spring day when the new leaves are as green as fresh paint and the recently ploughed soils a rich brown rug of earth and stone.
'And look! Behind the leaves you can make out some tiny bunches. Our 2015 Clos des Mouches!' Her welcome to the nascent bunches was heartfelt, as Drouhin lost 90% of its crop in 2014 and 2013 due to hail, and the two previous vintages were only slightly less punishing.
These are the forgotten vineyards of the Côte d'Or, even though Beaune is one of the largest appellations, with some 400ha under vine. There are a number of reasons for this. For a start, they are almost invisible.
Driving south past Corton, you see its vines on the right, and can glimpse some of Savigny's; then you enter the town of Beaune, and emerge with the vineyards of Pommard on your right.
It's very difficult to see the Beaune vines, even though they descend the slope and come right up to the fringes of the town. The slopes are not uniform. The northern half is higher and steeper, rising to 330 metres. In contrast, the southern sector, near Pommard, has gentler slopes and is lower; the soil tends to be richer, with more clay, and the lowest vineyards can give chunky, rustic wines.
Elevation also has a marked influence on the style of the wines. At 300m there is hardly any topsoil, and the microclimate is cooler, resulting in wines of structure that need time in bottle to show at their best. Vineyards such as Grèves run in a band down the slope, so there is inevitable variation from high to low.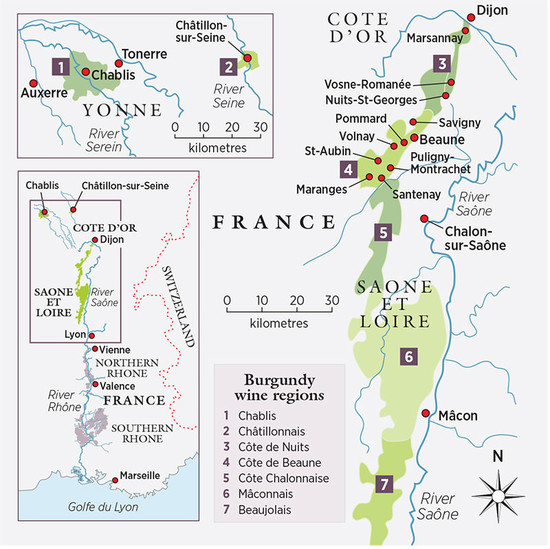 Secondly, the major owners here are the négociant houses. Bouchard Père et Fils is in the lead with more than 50ha planted, but Chanson (with 26ha), Drouhin (with 14ha in Clos des Mouches alone) and Louis Jadot (with 25ha) are also major proprietors, as is the charitable foundation the Hospices de Beaune, which owns 19ha.
Very few independent domaines are based in the town, the main ones being Albert Morot and Domaine des Croix. Domaine des Clos is based in Nuits-St-Georges, but most of its vineyards are in Beaune, and owner Grégoire Bichot definitely feels he drew the short straw, with recent losses of up to 70% in his vineyards.
Of course quite a few estates in Volnay and Meursault also make wines from Beaune, but they tend to be overlooked in favour of their more prestigious appellations. Frédéric Barnier of Jadot admits that the dominant role of the négociants makes it harder for brilliant private domaines to make their mark here.
Premier place
For the wine lover, the relative obscurity of Beaune has advantages. Many a producer remarked to me that a good Beaune premier cru usually costs less than a village wine from, say, Chambolle or Vosne-Romanée.
And though many Beaune wines have great charm and accessibility when young, they can and do age well. Bouchard, for instance, prides itself on having 19th-century bottles from its top site, Vigne de l'Enfant Jésus, that are apparently still alive and well.
A recently tasted 1993 Beaune Grèves from Drouhin was still robust, even though it is certainly ready to drink.
Beaune is not the easiest appellation for consumers (or wine writers) to understand, if only because there are no fewer than 42 premiers crus. Mere village vineyards tend to be on flatter land in the southern sector near Pommard.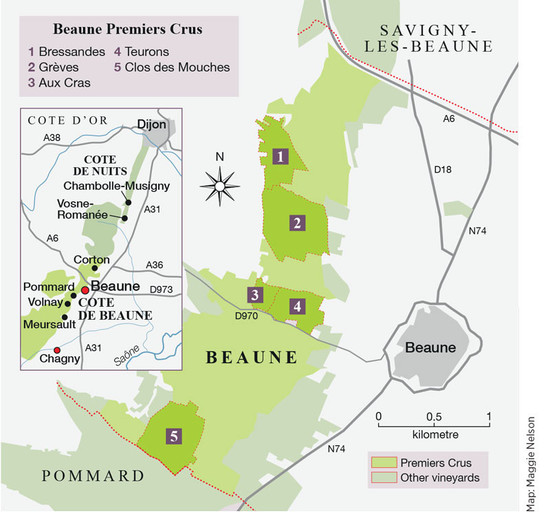 That almost 80% of vineyards are rated as premier cru has invited a sceptical response from some observers. But the explanation is far from sinister. As the town has expanded, it has done so into the prettier northern districts. That meant encroaching on vineyards, so that many of Beaune's former village vineyards now house estates or hotels. Nonetheless, most producers agree that a handful of premiers crus don't make wine of the highest quality.
That is why merchants such as Jadot and Bouchard Père et Fils produce premier cru blends in considerable volumes, both for marketing purposes and because it allows them to blend together wines from sites that are either too small or not quite good enough to justify their own single-vineyard bottlings.
If Beaune has few village vines, it also has no grands crus at all. Bouchard winemaker Frédéric Weber is not surprised: 'Vineyards here were mostly owned by large merchants such as us, based in the town. Up in the Côte de Nuits, the villages were dominated by small growers. They believed a hierarchy that included grands crus would benefit them, but the merchants didn't believe it would make much difference. That's probably why villages near the town – including Pommard, Volnay, and Meursault – have no grands crus.'
Jean- Pierre Confuron at Chanson adds that being rated as grand cru back in 1934 required higher taxes to be paid, which was a disincentive to the négociants.
Spoiled for choice
When I asked winemakers with a strong portfolio of Beaune wines which vineyards were the finest, there was broad agreement, even allowing for the fact that producers tend to rate their own sites highly. The best vineyards would, it is generally agreed, include Grèves, Aux Cras, Teurons, Clos des Mouches, and parts of Bressandes and Vignes Franches. Confuron would add Chanson's monopole site Clos des Fèves.
Frédéric Barnier, winemaker at Jadot, is a dissenting voice: 'It may not be an accident that there are no grands crus here. We have some outstanding sites, but not at the same level as Musigny, Bonnes Mares or Chambertin. I'm not sure it matters anyway. There are premiers crus such as Amoureuses in Chambolle and Clos St-Jacques in Gevrey- Chambertin that are widely recognised as being of grand-cru quality, and are priced accordingly. Not having grands crus doesn't devalue the vineyards of Beaune.'
David Croix of Domaine des Croix is in broad agreement, adding: 'Beaune's problem is that it's perceived as a region of pretty wines. That can be true, but the best wines have depth and ageing potential, but only if yields are kept low.'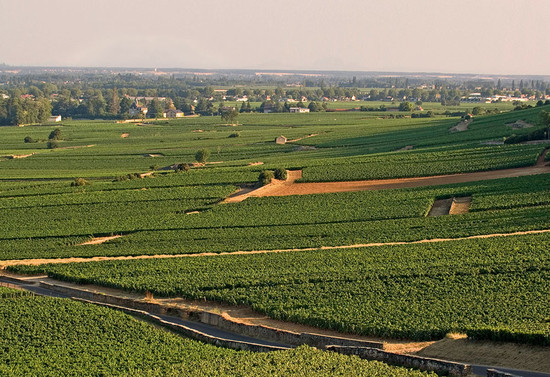 Like its neighbours Savigny, Aloxe Corton and Ladoix to the north, Beaune produces a modest amount of white wine that can be surprisingly good. Clos des Mouches, a treasured possession of both Drouhin and Chanson, is the best known, but the 2ha monopole premier cru Clos St-Landry is greatly esteemed by Bouchard, while Jadot values its single hectare of Chardonnay high up in Grèves. But Beaune can produce clumsy whites too, as Boris Champy of Louis Latour warns: 'Chardonnay here can get very ripe and high in alcohol, so you have to take care not to let the grapes get overripe.'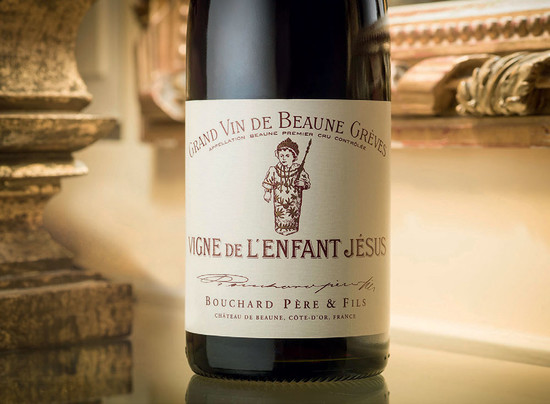 The little-known 66ha Côte de Beaune appellation has nothing to do with Côte de Beaune-Villages, which is not specific to a single terroir, and refers to wines that come from a number of village communes just outside the Côte de Beaune. Drouhin is one of the few producers to use it. Véronique Drouhin explains: 'It's a separate appellation of about 40ha of vineyards above the northern sector. It's very useful, as we can use it not just for our 4ha planted here, white and red, but we can declassify our young vines from premiers crus into it. It can offer exceptional value.'
Wine lovers are fortunate that Beaune's principal producers, all mentioned above, make wines to a very high standard. If you pick a top premier cru from Bouchard, Jadot, Chanson or Drouhin, you're not likely to be disappointed, although the most prestigious wines – Drouhin's Clos des Mouches, Bouchard's Vigne de l'Enfant Jésus, Jadot's Clos des Ursules – don't come cheap.
David Croix's wines are made in a denser, more solid style. Bressandes and Grèves are probably his top crus, but his Pertuisots can be excellent too. At Albert Morot, Bressandes and Teurons are often the best of the many crus on offer.
At the organic Domaine des Clos, losses to hail made recent vintages hard to assess, but the white and the Champs Pimont can be admirable. Other Beaune producers include Cauvard and the biodynamic Rateau. All of which leaves the consumer spoiled for choice.
Stephen Brook is an awarded wine writer and author, and has been a Decanter contributing editor since 1996
Beaune: recent vintages
2014
Fresh, easy-drinking wines, but a tiny crop after hail.
2013
Hail caused rot and a very small crop of lean but often attractive wines.
2012
Hail and disease cut the crop. Quality ranges from modest to very good.
2011
A small crop of fragrant, sometimes dilute wines.
2010
Elegant acidity resulted in succulent wines with tension.
2009
Ripe, seductive wines, but they can lack freshness.
Beaune: five top premiers crus
Bressandes 17ha
Steep site cooled by air coming through a ravine. Chalky, clay soils over limestone. Wines of vigour and elegance.
Clos des Mouches 25ha
Mostly owned by Drouhin and Chanson, a walled, well ventilated site on thin soil over limestone. Planted with Chardonnay as well as Pinot Noir. Elegant, long-lived wines.
Grèves 31ha
Steep, southeast-facing, with shallow, stony soil over limestone. Planted with Chardonnay as well as Pinot Noir. Bouchard's Vigne de l'Enfant Jésus is a prized enclave.
Teurons 21ha
The site climbs the slope, the best sectors higher up. Limestone and clay, well-drained with little topsoil. Racy, elegant wines; fine tannins.
Aux Cras 5ha
above Teurons Recently acquired from Château de Chorey by Louis Jadot. Dense, long-lived wines
Translated by ICY
All rights reserved by Future plc. No part of this publication may be reproduced, distributed or transmitted in any form or by any means without the prior written permission of Decanter.
Only Official Media Partners (see About us) of DecanterChina.com may republish part of the content from the site without prior permission under strict Terms & Conditions. Contact china@decanter.com to learn about how to become an Official Media Partner of DecanterChina.com.