Some good, some not so good, some great. If you're looking for that special bottle as an anniversary gift this year, best to take note of this advice from Anthony Rose on which wines and vintages have survived the passing of the decades as well as your loved one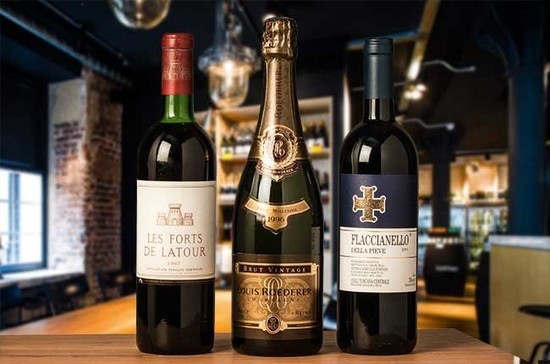 On the seventh day he rested? In the case of wine, the good Lord must have needed the seventh year off, because rarely has he so significantly failed to deliver as in so many of the post-war vintages ending in seven. 1947 was the exception that proves the rule, but good luck to you if you can make a 70-year-old's day by finding a bottle from this great vintage (you can actually – see later).
In the world's biggest secondary market of Bordeaux, in particular, the luckiest of numbers has proved the unluckiest for wine. Don't despair though if you or a loved one has an anniversary in 2017. There is life after Bordeaux, and we have cast the net as wide as possible to unearth some 'magnificent sevens' for you.
18th (1999)
With a dearth of great '7s, we can at least resort to suitable suggestions for 18th birthdays this year. Though 1999 wasn't much to write home about in Bordeaux (I have one solitary case of Château Brainaire-Ducru if anyone would like to make me an offer…), it was great in Tuscany. In the absence of a ready-made case of port or claret, then, the Cepparello 1999 Super Tuscan from Isole e Olena, is now ageing beautifully; the Flaccianello 1999 from Fontodi is perfectly balanced and one of the best ever made; and the Il Greppo, Brunello di Montalcino Riserva 1999 from Biondi-Santi is living up to its reputation as one of the longest-lived Brunellos.
20th (1997)
1997 was great in neither Bordeaux or Burgundy, but not at all bad in the Rhône where Robert Jasmin's Côte-Rôtie 1997 and and Chave's Hermitage 1997 are still drinking well. It was a terrific vintage in the Loire, and the best Quarts de Chaume sweet Chenin Blanc wines are holding up well. A top Beaujolais cru is capable of being transformed, with age, into a red Burgundy lookalike, and so it is with Louis Jadot's Château des Jacques, Clos des Thorins, Moulin-à-Vent 1997 – a wonderfully mature, rich, dark cherry, sweet and savoury red whose coming-of-age concentration and complexity of aroma and flavour show the Gamay grape at its most intense.
From an excellent vintage in Tuscany, Steven Spurrier still has two bottles of the Castello di Fonterutoli, Chianti Classico Riserva 1997, a more durable red than the producer's approachable 1995. In Bolgheri, both Frescobaldi's Ornellaia and Tenuta San Guido's Sassicaia, with recent auction estimates of £1,000-£1,250 and £1,200-£1,500 respectively, come into the picture in this vintage.
1997 was a super-ripe vintage for California, lauded to the skies by one Robert Parker, thereby setting the tone for the opulent style that prevails today. Harlan Estate is one such Napa Cabernet, while Ridge Monte Bello, at only 12.9% alcohol, from cooler Santa Cruz, is altogether more elegant with years still ahead of it.
From Australia, Jasper Hill's Emily's Paddock was an excellent red for its time, and the Grosset, Polish Hill Riesling is still drinking well if kept in good condition. Similar considerations apply to Austria's Dürnsteiner Kellerberg Riesling Smaragd 1997 from Weingut FX Pichler. Over in Germany, low yields in the Mosel and Nahe created excellent wines at Riesling Spätlese and Auslese level, and drinking well now, among others, are the Maximin Grünhäuser, Abtsberg Spätlese 1997 from von Schubert and the Rausch Auslese 1997 from Forstmeister Zilliken. Let's not forget Tokaji Aszú: the recent release of Disznókő's tangy, dried apricot-rich 6 Puttonyos 1997 and magnificent Aszú Escencia, respectively £50 and £76.95 per bottle at The Vintage House, are an obvious answer to sweet-toothed prayers.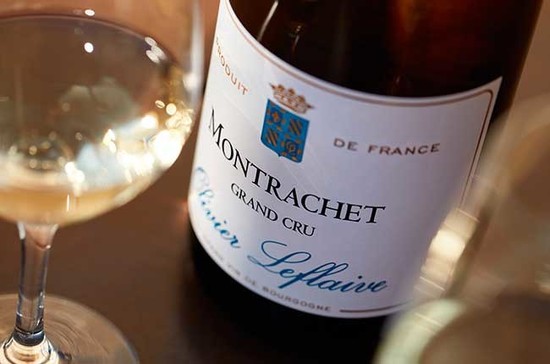 21st (1996)
1996 was a very good vintage in so many wine regions of the world. The ultimate cheat would be to refer back to last year's article on 1996 for 10-year-olds, and indeed that still holds good, but, one year on, there's so much more for 21st birthday presents.
In Bordeaux, Simon Staples of Berry Bros & Rudd calls 1996 a 'bobby dazzler' for Left Bank superstars such as Châteaux Latour, Lafite and Margaux; his 'dreamboats' include the likes of Pichon Lalande, Léoville Las Cases, Lynch-Bages, Palmer, Calon-Ségur and Pontet-Canet. If these are a bit of a stretch for your budget, the lower ranks of Châteaux du Tertre, Poujeaux and d'Angludet (now Angludet) are all at their perfect peak now.
Where yields were low, good red Burgundies are holding their own, even dry whites such as the exceptional Meursault-Charmes 1er Cru 1996 from Domaine des Comtes Lafon. 1996 was a great vintage in Barolo for wines such as the Paolo Scavino, Bric del Fiasc 1996 from and the fine Aldo Conterno, Gran Bussia 1996. It was excellent in Tuscany too with Le Pergole Torte from Montevertine, Flacianello and Solaia among the best today.
1996 was hailed as a great vintage in Champagne, but its exceptionally high malic acidity wasn't always kind. One of the greatest is the exceptionally pure and well-balanced 1996 Krug, Clos du Mesnil, though hardly a snip at £1,350 a bottle, while the usual suspects of Dom Pérignon and Cristal are in the top bracket along with the Taittinger, Comtes de Champagne Blanc de Blancs and, more affordably, Louis Roederer, Henriot Brut and Pommery.
To end on a sweet note, the vintage tawny Port specialist Kopke released a caramel-rich and nutty, mulberryish Colheita 1996 in the autumn, at M&S, at £29.99.
25th (1992)
Sorry, 25-year-olds, but weep, because the slimmest of pickings in this vintage require us to draw a polite veil over most 1992s, which in Bordeaux was awful but actually not that bad in Burgundy, where whites in particular were good. It's likely, if you can find them and if they've been stored in tip-top condition, that the great Domaine Ramonet, Motrachet Grand Cru 1992 and the Domaines des Comtes Lafon, Montrachet Grand Cru 1992 have become ever more complex and deliciously drinkable. In the extravagantly lavish The Impossible Collection of Wine: The 100 Most Exceptional Vintages of the Twentieth Century (published by Assouline, November 2016, £550), Enrico Bernardo recommends the Maya 1992 from Dalla Valle Vineyards in California, and South Africa's Klein Constantia, Vin de Constance 1992, 'that heavenly nectar preferred, according to legend, by Napoléon I'.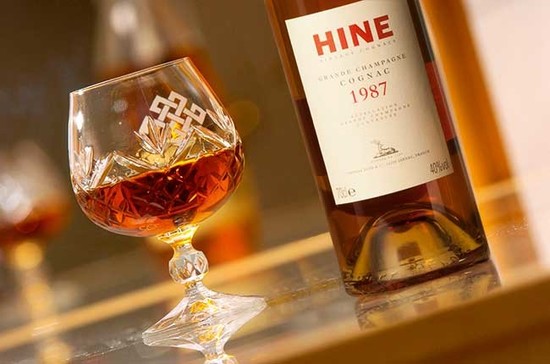 30th (1987)
There is so little to write home about in this apology of a vintage that you may be better off saving yourself the cost of a stamp and finding chocolates, flowers or spirits perhaps for 30ths. It was mediocre in Bordeaux and slight in Burgundy, though Jasper Morris MW recently found the Roumier, Chambolle-Musigny 1er Cru Les Amoureuses 1987 to be 'very fine'. If you can get your hands on a Diamond Creek or Dunn from California, you may just have struck gold. From Slovenia, Puklavec & Friends is a winery that has, unusually, archived a number of vintages and is now selling 1987 vintages of Welschriesling, Pinot Grigio Spätlese, Riesling Spätlese, Welschrieling Spätlese, Muscat Ottonel and a Sauvignon Blanc, all for between €41.95 and €54.95 (see www.archivewines.com). In Australia, it was the Art Series Chardonnay 1987 that put Leeuwin Estate on the map and became the first Australian white wine to achieve more than A$100 at auction during its career.
By now you're probably wondering why I haven't mentioned 30-year-old tawny Port – it's only because I've been leading up to what's one of the most obvious of choices for 30th birthdays and pearl wedding anniversaries. The numbers of wonderful 30-year-old Ports now on the market are many, but, to single out just a couple, I suggest Quinta do Noval and Taylor's as among the greatest older tawnies, with all that seriousness of rancio nuttiness that makes them such complex and alluring drinks.
It would be remiss of me, too, not to mention the two anniversary vintages of Hine's Grande Champagne Cognac: the spicy Jarnac Matured 1987, and floral, citrusy Early Landed 1987, shipped in fine-grained French oak casks to Wickwar, near Bristol, at the end of 1989 to mature in dark, damp cellars (Berry Bros & Rudd from £245 a bottle).
Stay tuned for the second half of the anniversary guide to find more top buys for your 40th to 70th anniversaries.
Translated by Leo / 孔祥鑫
All rights reserved by Future plc. No part of this publication may be reproduced, distributed or transmitted in any form or by any means without the prior written permission of Decanter.
Only Official Media Partners (see About us) of DecanterChina.com may republish part of the content from the site without prior permission under strict Terms & Conditions. Contact china@decanter.com to learn about how to become an Official Media Partner of DecanterChina.com.