ABOUT EMW
East Meets West Fine Wines (EMW) was founded in 2003 with its head office based in Shanghai. The company name "East Meets West Fine Wines" reflects its goal to share and exchange its passion, knowledge and wine culture with wine lovers all over China.
In 2018, 15 years after its foundation, EMW has grown to over 200 professional employees, providing its services to more than 3500 customers all over Greater China through its 7 offices and 15 representative offices. EMW Fine Wine has been awarded as "Best Importer" for 8 successive years.
Edouard Duval
CEO and co-founder of East Meets West Fine Wines (EMW)
The 6th generation of champagne house Duval-Leroy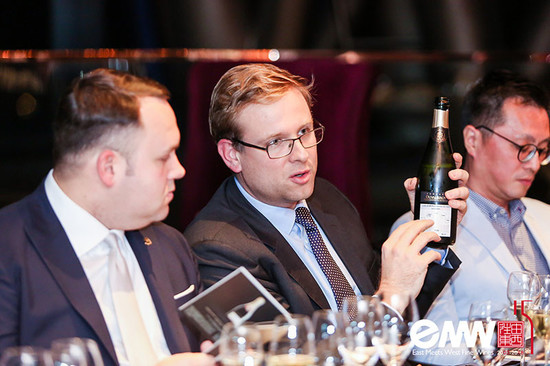 View on Chinese wine market
The wine market in China has taken a new turn now. Fifteen years ago, there were a few wine importers and people know very bit about world wines. Nowadays, the emergence of the Chinese middle class and the development of internal growth have allowed individuals to claim new needs and hence, booming the wine market in China. Wine has become a social drink and a new fashionable trend among young generations.
Today, China is one of the biggest importers of wine, with sales of more than $ 2 billion and a tremendous 37% growth since 2014. More than 4000 registered wine importers in China have transported into the nation around 750 million liters of wines from all over the world (Chinese Custom data in 2017). It has been predicted that China will become the world's second largest wine consumer by 2020.
Along with the prosperous increase, new distribution channels have also emerged accordingly. New-retail such as group purchasing/online shop/flash-sales becomes more and more important in the market.
15 years of EMW Fine Wines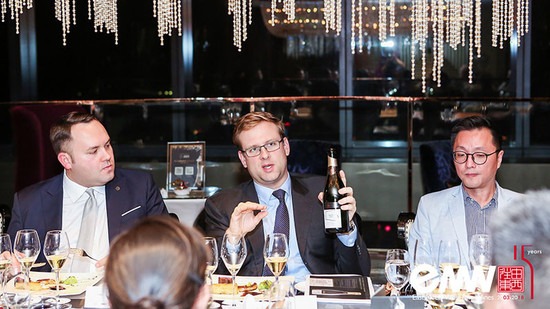 EMW has been standing stably in the Chinese wine market for 15 years. In 2018, during its 15th Anniversary, it has achieved its 8th "Best Importer" award, with exclusive distribution of more than 750 labels from 84 wineries, who are very prominent from renowned regions of the most important 15 wine countries. The company has always been an active player in the market, with a clear vision of what-to-do.
Managing partners Edouard Duval and Gregory Bielot never stop acclimating the company to the environment with their profound background of wine and deep understanding of the market.
"Communication, efficiency and innovation are the keys to strong and steady business." CEO Edouard reveals, "We make every effort to do internal and external communication timely and precisely. We share within the team and with our suppliers/partners the most updated information about the industry. This allows us to possess high efficiency and to keep up with the pace of the market." Furthermore, innovation is indispensable in such a fast-changing environment, which is why EMW holds around 350 events nationally per year, including grand tastings, fancy wine dinners, wine tours and festivals, in order to educate and attract consumers with diverse wines and relevant cultures. "It requires a lot of investment but we know clearly our target and we are working on it." In 2009, EMW became one of the earliest Approved Program Providers for WSET training. "We always think ourselves an entrepreneur whose aim is not only to have a healthy business but also to become an ambassador spreading cultures and lifestyle behind wines."
As one of the leading importers in mainland China, EMW now covers not only the whole inland regions, but also Hong Kong and Macau. The company still focuses on hospitality clients, distributing its products to over 150 cities in China. Meanwhile, digitalization has become one of its major strategies as well. "Since the burst of the E-commerce in China, online shopping has been playing a very important role in the trade business. Though there are plenty of challenges, we will need to follow up the trend and make sure our clients get high quality products with the right price."
Apart from importing, exporting Chinese wines is also one of the crucial missions of EMW. Two prominent producers - Legacy Peak from Ningxia and Skyline from Xinjiang have achieved tight cooperation with EMW Fine Wines. Despite the huge investment in terms of communication, events and education for promoting Chinese wines, EMW has now presented the two outstanding brands to nationwide and even abroad to Singapore and Malaysia.
Future to be expected
Thinking about the future, Edouard feels that there are many interesting goals ahead. EMW has a lot of new projects to carry out for the coming years. That includes new products in the portfolio which are spirits as well as other wines and services related to wine industry. To continue the development of digitalization both for branding and e-commerce strategy as well as new tools for sales team. Last but not least, to continue to expand its distribution scale to 3/4 tier cities in China.
"15- year is a great achievement in China for any industry. But we feel still a young company, a strong team with great dynamic and entrepreneur mind-set. We want to continue grow and develop further in the wine market, to continue to be an opinion leader and market leader."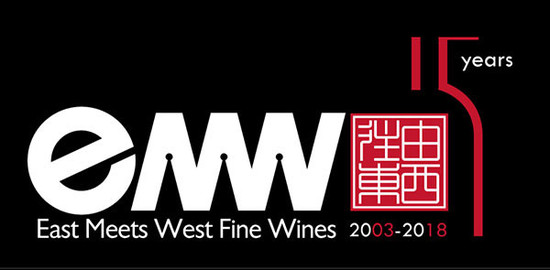 Translated by ICY
All rights reserved by TI Media Ltd. No part of this publication may be reproduced, distributed or transmitted in any form or by any means without the prior written permission of Decanter.
Only Official Media Partners (see About us) of DecanterChina.com may republish part of the content from the site without prior permission under strict Terms & Conditions. Contact china@decanter.com to learn about how to become an Official Media Partner of DecanterChina.com.