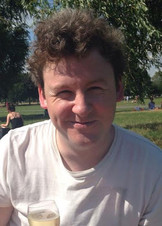 Chris joined Decanter as news editor in 2013 and became editor of Decanter.com in 2015.
After a Masters in journalism in 2004, he moved to Languedoc-Roussillon in France. The first winemakers he met were too busy fighting riot police to discuss terroir. But he soon got a taste for wine, in particular after visiting Aimé Guibert at Mas de Daumas Gassac.
Chris has since written for publications including The Guardian, Telegraph, Time.com, and many trade magazines, as well as being interviewed as an expert by BBC, NPR (US) and CNBC.
He has been lucky enough to enjoy many outstanding wines, from top Bordeaux to lesser known creations, such as the Gentle Folk's 'Field Blend' from Adelaide Hills. Chris also holds an MSc in food policy.