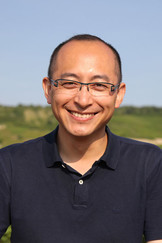 Maxime Lu (LU Jiang) is the founder and chief wine Advisor of Wineonline.cn and has been running a wine club based in Beijing since 2005. He is also the founder and chief wine educator of Wineschool.cn since 2006, and the founder and core contributor for Wineblogchina.com since 2011.
A member of several blind tasting panels for publications including RVF China, Food & Wine (China), Wine in China, and a regular wine judge for international and domestic wine competitions, Jiang also acts as a consultant for various companies.
Maxime has been visiting the wine regions of USA, Chile, Argentina, Australia, New Zealand, France, Italy, Portugal,Moldova for over 15 years.
Jiang Lu has been a Decanter Asia Wine Awards judge since 2015.