The mega hit reality TV show 'I am a Singer 我是歌手' needs little introduction to the Chinese audience. Ever since its first season in 2013 one of the top producers in Greater China, Kubert Leung, has been the music director for this highly popular show.
The musician, who came from Hong Kong, is known to the Chinese audience as a talented, gentle and elegant producer in the world of music (as well as for being a low-key workaholic who never leaves his studio). Few, however, would have imagined that the musician is also a serious wine enthusiast in his personal life.
This month Decanter speaks exclusively to the award-winning music producer. Read all about Kubert Leung's life as a wine lover.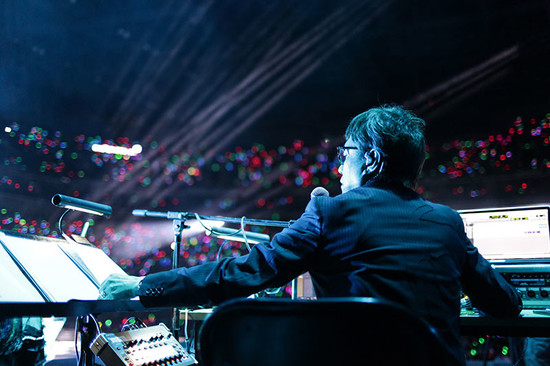 Q: How did you fall in love with wine? Which are your favourite wine regions at the moment?
Kubert Leung: When I was studying in New York many years ago, there was a big wine shop near my house. I would go there to buy some wines. These were my first experience with wines, mainly produced in the US, though I wasn't really drawn to wine just yet.
Fortunately, I had a Chinese friend whose uncle worked for a high-end local restaurant. From time to time he would bring unfinished wines from the diners, and I would get to try them whenever I visited their house. 'What good wines do you have this time?' was always my first line at the door. These wines gave me access to many of the most famous and interesting wine regions and producers outside the US.
When I went back to Hong Kong in 1997, I grew a habit of drinking whiskeys, as they were easier to store, and I could take my time to finish them. At that time, we didn't have many wines to choose from, until Hong Kong abolished its tariffs on wine.
From five years ago, I started to visit Mainland China frequently and now I'm based in Beijing. Here I met a group of enthusiasts who share my passion for wine, and my interest in wine grew stronger.
What I drink the most at the moment are wines from Burgundy and Italy. I'm fascinated by the finesse and elegance of Burgundy, as well as the versatile characters of Italian wines.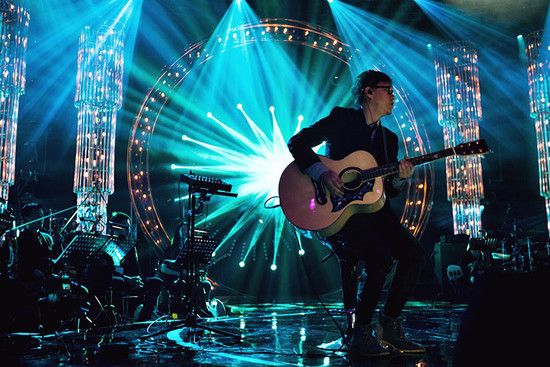 Q: Who is in your 'wine circle'? Tell us a little bit about your wine gatherings in Beijing.
Leung: My wine friends come from various professions; some are from the music and movie industries, or in finance and media, while others are wine merchants and wine critics. It's a fun gang of interesting personalities, though we are from very different backgrounds.
Our 'headquarters' is always Beijing. We try to meet once or twice a month, even when we're busy with our day jobs. We would pick a theme every time, and each would bring a bottle to share and talk about with others.
We even spend festivals and celebrations together—the year before last a few of us met up for Valentine's day. I brought a bottle of Clos de Vougeot Grand Crus, while my friends brought wines including limited edition Champagne and icewine from Canada. We had lots of fun (though not romantically) by sharing good food, wines and interesting topics.
Q: As an artist who loves wine a lot, how would you balance work and drinking?
Leung: I would drink a little bit to get into a more creative state. But drinking for fun is a different matter, and I'd rather keep them separate—honestly, drinking too much will bring nothing but a negative influence to work.
We would only drink abundantly to celebrate after the end of a show. My team came from around the world, and the Australians and Canadians would bring wines from their home countries to share with everyone. When I travel to Changsha for a show I would bring my own wine or sometimes, whiskey.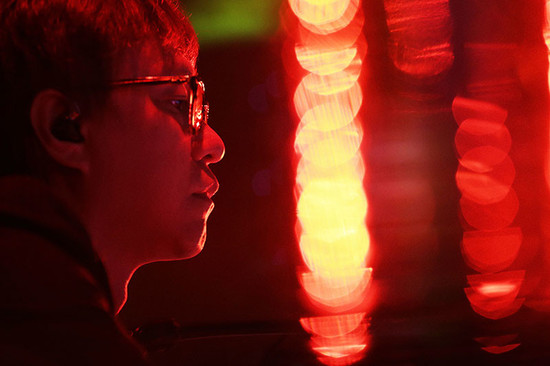 Q: Has your love in wine brought any changes to your life?
Leung: I have learnt to enjoy life more and discover the small and beautiful things in life—this is an attitude associated with the wine culture.
I also try to visit more wine-producing regions when I travel. A while ago I was invited to Sweden as a commentator for the 2016 Eurovision Song Contest. I decided to drive all the way to Rome and Florence and visited a few wineries.
On my way I was the most impressed by an almost mythical Vin Santo from a famous winery in Tuscany. The wine was so rich and sweet; I heard that it was matured for 10 years, during which 2/3 of the wine was lost—imagine how precious and delicious it was. They (the winery) would use the fat brandy glasses to swirl the wines around, releasing the luscious aromas of the wine. That was a very interesting experience.
I also loved visiting the ancient castles of these wineries—you would hardly meet any tourists there. These old chateaux at nights are so mysterious and somewhat spooky—maybe I've watched too many horror movies.
Q: For leisure, which wine region would you visit next?
Leung: I would love to visit Burgundy, a region I have admired for so long. I am in fact looking up information about chateaux visits in Burgundy right now.
I would go to the regions where my favourite wines were produced, to feel the local culture and environment for myself. The experience of visiting chateaux and communicating with winemakers always fascinates me. But I would prefer a spontaneous holiday— I'd choose not to plan every detail before I set off for a trip.
Q: In the Chinese music circle, what beverages are trending right now?
Leung: When I first came to work in the Mainland, Chinese Baijiu and expensive top cru classes from France, such as Lafite and Petrus, were the most popular.
Whiskeys were the next to become popular, especially single malt whiskies. These can be very characterful and they satisfy different preferences, but they're increasingly expensive nowadays—especially those Japanese whiskeys, which are the most fashionable right now.
Although in the music circle people mainly drink whiskeys at the moment, there are a few wine lovers as well. Like me, they found their favourites when exploring wines from various regions and styles -- eventually falling in love with wine.
Q: Finally, what is your wine dream?
Leung: My dream is to try more good wines, and visit as many wine regions around the world as possible with my fellow wine enthusiasts.
Translated by Sylvia Wu / 吴嘉溦
All rights reserved by Future plc. No part of this publication may be reproduced, distributed or transmitted in any form or by any means without the prior written permission of Decanter.
Only Official Media Partners (see About us) of DecanterChina.com may republish part of the content from the site without prior permission under strict Terms & Conditions. Contact china@decanter.com to learn about how to become an Official Media Partner of DecanterChina.com.