Most of my students already know that Carmenere, Chile's flagship grape variety, used to be mistaken for Merlot for many years. However, few people know the actual story behind this groundbreaking discovery. Thanks to the CIVL (the Languedoc wine association), I managed to meet the man responsible for unwittingly revolutionising Chile's wine industry: Professor Jean-Michel Boursiquot. We of course spoke about Carmenere, but not only…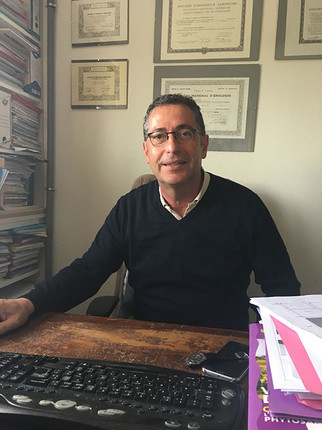 What is Ampelography?
Jean-Michel Boursiquot is certainly the most famous ampelographer of our time. Sounds cool, right? But what on earth is 'ampelography'? According to the Oxford dictionary, an ampelographer is 'an expert in the study and classification of cultivated varieties of grape.' According to Jean-Michel Boursiquot, the 'study of grapes' already began in the 17th Century and really started to thrive from the 19th Century on, at the time mainly consisting in morphological description of the plants. However, the 'golden age' seems to be happening right now, especially thanks to the progresses made in genetics and molecular analysis.
Pr. Boursiquot further explains that ampelography mainly revolves around three axes: (1) the description of the grape varieties in order to guarantee their traceability and authentication; (2) the study of the grape varieties' evolutions and mutations, particularly thanks to genetics; and finally (3) the analysis of each variety's agronomical potential (resistance to diseases, yields and quality potential, etc).
Domaine Vassal: the world's largest grape varieties' collection
Since 1985, Jean-Michel Boursiquot has been in charge of the scientific department of the Domaine Vassal, the world's largest conservatory of grape varieties.
The first collection was created in 1876 with American grape species which were imported in order to test their resistance to phylloxera. The collection grew rapidly at the instigation of Professor Louis Ravaz, and the collection got transferred to the Domaine Vassal between 1949 and 1950. It is located about 30 metres from the seaside, between the towns of Agde and Sète, some 60 kilometres to the South-West of Montpellier.
Today, there are 2,600 different vitis vinifera grape varieties planted on the site, as well as many other non-vinifera grape species. Considering that various clones of each variety have been planted, the Domaine now hosts about 7,600 individuals, planted on their own roots thanks to the extremely sandy nature of the ground (vine pests such as phylloxera and nematodes can't survive in such soil). The collection may move to another spot though, to Gruissan near Narbonne, because of the increase of the rent and the risks caused by the rising of the sea level.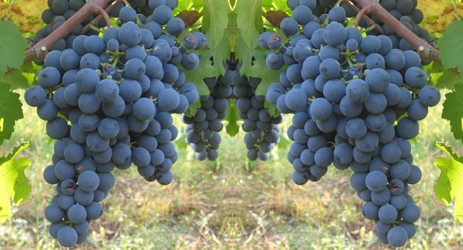 The discovery of Carmenere
When speaking about 'influence' on the wine industry, we often think about one or two wine critics or some important stakeholders within the wine trade, still few can say that their influence actually reshaped the industry of a whole country almost over-night. Well, I think that Professor Boursiquot can make this claim. Here is the story of the discovery of Carmenere in his own words:
'Merlot's boom started around 1990 in the new world countries. Chileans thought that instead of importing vines from France, they should take cuttings from some old vines remaining in the country. Cabernet Sauvignon was then the main variety, and only a few people still had some Merlot. In the 1990's, they started to propagate "Merlot" from cuttings taken in pre-phylloxera vineyards, selected from the most vigorous vines during wintertime.'
'In November 1994, I was invited to Chile to host two conferences during a symposium. There was an old student of mine in the room who asked me if I would like to have a look at their vineyard. She used to work for Vina Carmen. She took me around to show me their Chardonnay, Cabernet Sauvignon, Sauvignon Blanc, etc. Then we stopped our car on the side of a triangular plot, and she explained "this is our new plot of Merlot" and asked me what I thought about it. I stepped out of the car, and at first look the vines didn't look like Merlot: the young leaves at the shoot tips were very orange, the shape of the leaves wasn't like Merlot's, etc. But saying that this isn't Merlot is the easy part! Finding out what it actually is, is a bit trickier. So I wandered around for a minute or so. It was flowering time, so I looked at the flowers and there it was! The stamens of Carmenere's flowers are a bit twisted, while other varieties' are very straight. So it suddenly clicked, and I said "this is Carmenere!" But it actually was the first time I saw Carmenere in a vineyard. I only saw it in the Vassal collection.'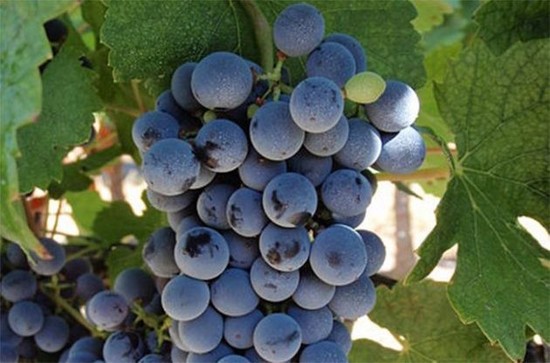 Marselan in China
As a grapes expert, I thought Pr. Boursiquot might be the right person to ask about Marselan, an obscure grape variety which, I think, is responsible for making some of the best red wines in China. Pr. Boursiquot explains that Marselan was created in 1961 by the INRA (National Institute of Agronomical Researches), in Montpellier, and it is the result of a crossing between Cabernet Sauvignon and Grenache. The objective of this experiment was to increase Grenache's resistance to botrytis and to enhance its colour.
According to Pr. Boursiquot, the reason why Marselan is able to make pretty decent wines in China could be due to the small size of its berries (smaller than those of Cabernet Sauvignon), meaning that the skin-to-juice ratio is very high, giving wines with intense dark colour. Moreover, despite being a crossing between two late-ripening varieties, "Marselan ripens a few days earlier than Cabernet Sauvignon", which can be quite useful in regions where temperatures tend to drop suddenly, and produces wines with "very supple, soft tannins".
In France, Marselan started to develop in the second half of the 1990's thanks to the Chamber of Agriculture of the Aude Department in Languedoc. There are now 4,588 hectares in the country, but it is mainly used as an accessory variety, as part of blends, as it tends to produce over-concentrated wines when made on its own.
Postscript:
After my meeting with Jean-Michel Boursiquot, I felt both privileged and frustrated. Privileged to have met in person the legendary character I use to mention during my wine classes; frustrated to learn that he only came to China once, and that that was back in the 1980's.
Gongs and drums are beaten each time a renowned winemaker comes to visit China, and some companies are willing to spend millions to have the "seal of quality" of a famous consultant stamped on their bottle. However, as wine professionals, we all know where the quality originates from: the grapes. The number of quality-minded producers in China is growing rapidly, and I wouldn't be surprised to see more grapes and vineyard establishment / management specialists such as Professor Boursiquot to set foot upon our yellow earth very soon. I think we need them, maybe more than prestigious winemaking consultants.
Translated by Sylvia Wu / 吴嘉溦
All rights reserved by Future plc. No part of this publication may be reproduced, distributed or transmitted in any form or by any means without the prior written permission of Decanter.
Only Official Media Partners (see About us) of DecanterChina.com may republish part of the content from the site without prior permission under strict Terms & Conditions. Contact china@decanter.com to learn about how to become an Official Media Partner of DecanterChina.com.