A few days ago, a colleague of mine confessed that he joined our team hoping to find out 'the secret to becoming a talented wine educator'. Although this motivation sounds a bit naive, it does reflect the privileged status of wine educators in China, a bit like that of wine critics and journalists in Western countries, making their position fantasised about by many young people entering the industry.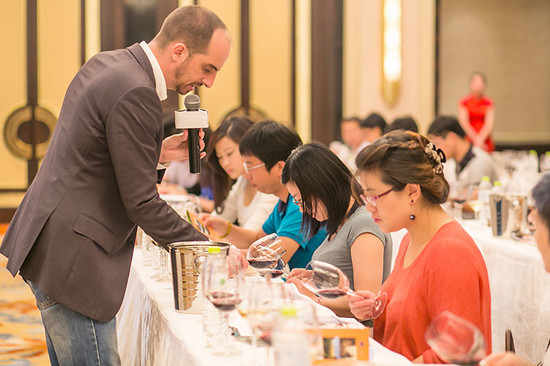 When you think about it, if you make a list of the so-called 'key opinion leaders' in China (or 'KOLs' as PR companies like to say), I would say that nine out of ten are indeed in some way involved in wine education.
As there isn't any 'secret' behind becoming a good wine educator, I thought I could share my personal experience and list a few pieces of advice, hoping that it can help youngsters wishing to follow this path.
The basics
1. Make sure you know your stuff
This is the basics, still too many wine educators tend to teach knowledge they don't master. Even if the French wine classification has changed almost ten years ago, some people are still speaking about 'VDQS' and 'VDT', the same way they think that Grosses Gewächs still come from Erste Lage vineyards (they come from 'Grosse Lage' vineyards since 2012). Although I don't think that this kind of knowledge will affect your global understanding of the wine world, still it can become quite embarrassing when hosting a lecture on French or German wines.
2. Prepare your course
When I took the WSET Educator Training Program (ETP) a few years ago, I remember Jude Mullins stressing that for one hour of teaching, you should be preparing for approximately three hours. This is so true! It is so irritating when you attend a course that has been hastily slapped together and that the host reads the power-point presentation more than actually 'teaching'.
3. Structure, structure, structure
The quality of the course's content is primordial; still without a clear and logical structure, participants may fail to get a firm grasp of the essential points. The best structure often includes a session plan at the beginning and a sum-up of the key facts at the end. In-between, the content should be organised as logically as possible.
4. Select wines fitting your needs
WSET has developed many approved program providers (APP) in China, generating a huge competition. To attract students, several schools emphasis the extremely expensive, icon wines they are using. The problem is that these wines are sometimes not representative of the wine style the course is about, or it just adds another layer of complexity to the already challenging content. On the opposite, I've also seen schools exaggeratedly cutting corners or which didn't know how a specific wine should taste like. For instance, if you want to explain how an easy-drinking, fresh Muscadet or Pinot Grigio is supposed to taste like, a 2010 vintage might not be the best choice…
5. Engage with your students
It is very difficult to keep students focused after 40 minutes of teaching. So imagine during a whole day! When you structure your course, you should keep this in mind and organize the course plan accordingly. For instance, take advantage of the students' energy at the beginning of the class to develop technical topics (e.g. viticulture), and then continue with subjects they might be more familiar with (e.g. Bordeaux wines).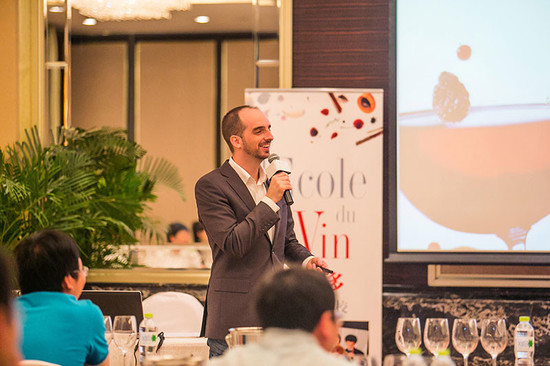 The advanced
6. Never, ever stop learning
I've always enjoyed studying; however I too have this widely spread disease called 'procrastination'. We are all very busy, still we all have a few minutes every day during which we could open a book and get a lot out of it! Jennifer Simonetti-Bryan MW, during a seminar in San Francisco last January, rightly emphasised that 3 minutes of studying everyday isn't too difficult to achieve, but if you keep the rhythm, it soon becomes five minutes, then ten, then… Just think about it: ten minutes studying every day means 3650 minutes per year… 60 hours!
7. Stay humble
Wine is such a vast topic that even Gérard Basset MW MS wouldn't dare claiming to know everything. And there is nothing to feel ashamed of. Quite the opposite, admitting not knowing something may actually strengthen your students' confidence in your teaching. Moreover, keeping an open mind is the best way to accumulate more knowledge and therefore to help you become a better wine educator.
8. Course may need to start before the class and continue after it
This depends on the course, but if students are to take an exam, you might need to make sure that they have read the materials before the class begins (students will get more out of the course if they've already read the book), and you might need to follow-up with them afterwards, by sending out homework or by encouraging them to spend more time self-studying. Don't expect students to pass a WSET L3 exam relying solely on five or six days class!
9. Practice sport, eat and sleep well
This might sound very Chinese, however if you teach intense courses (whole-day classes) very frequently, you will understand what I am speaking about.
While there are 'flying winemakers' in Western countries, China has quite a few 'flying wine educators', teaching extensively all around the country! I am actually writing this article on a teaching trip which is taking me to a dozen cities all around China, and I won't be home before a whole month. Needless to say that partying with friends in each city is very tempting, but it would certainly affect the quality of my teaching. A few years ago, I heard about a so-called professional wine educator who drank so much the night before his class that he spent more time speaking to the toilet bowl than to the students (who spent a few thousand yuans) during the course… Besides the obvious influence on the quality of your teaching, this kind of habit will, at the end, affect your health and you won't be able to teach for more than a year or two.
10. Be passionate
The best way to captivate your audience's attention is to speak with passion! On top of preventing your students from falling asleep, this might actually galvanise the group and make them even more enthusiastic about wine.
I could go on and on, but as for wine classes, one should also know when to stop. May this be the eleventh piece of advice! ;-) Cheers!
Translated by Sylvia Wu / 吴嘉溦
All rights reserved by Future plc. No part of this publication may be reproduced, distributed or transmitted in any form or by any means without the prior written permission of Decanter.
Only Official Media Partners (see About us) of DecanterChina.com may republish part of the content from the site without prior permission under strict Terms & Conditions. Contact china@decanter.com to learn about how to become an Official Media Partner of DecanterChina.com.