There aren't many wines where even the official tasting note suggests they should be served with a chocolate and caramel slice. But there aren't many wines that are as effortlessly, languorous seductive as the sweet sticky reds of Banyuls.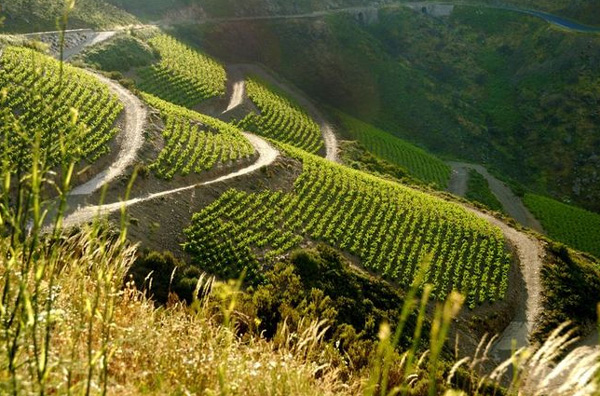 So might these wines – with a history dating back to the 13th century warrior-monks of the Knights Templar but today largely unknown outside of the shores of the Mediterranean – offer a way in for French sweet wine in China? Sauternes has been targeting the country as an export market in earnest for the past five years, but remains only 0.2% of the overall import numbers for Bordeaux. As if to underline the chasm that traditional sweet wine producers have to cross, China officially became the world's largest consumer of red wine a few months ago, with 1.86 billion bottles sold in 2013. But it turns out that it's not only dry reds that are making an impact. Imports of port (made, like vin doux naturel – or VDN - such as Banyuls, by stopping fermentation with the addition of alcohol) saw a doubling of imports from 2011 to 2012 from 16,000 to an admittedly still tiny 36,000 litres. So perhaps there's hope for this other luscious sweet red.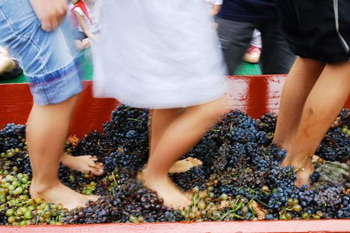 It turns out that wine drinkers in China may have already heard of Banyuls; although maybe not the French version that comes from 1000 hectares of vines between Collioure and Banyuls-sur-Mer in the southern tip of the Pryrenées mountains. Both the names Banyuls and Roussillon were registered as wine brands under the Chinese alphabet by two separate companies in summer 2013. An attempt was also made to register the Latin alphabet version also, but the French Institute of Appellations (INAO) stepped in and protested against both. The Languedoc Roussillon has been increasingly careful of protecting its intellectual property in China – no doubt because the region saw 44 million bottles of wine sold in the country in 2012, accounting for 30% of French wine imports and making it the second biggest region behind Bordeaux (although Roussillon is a far smaller part of that than the larger Languedoc area).
In this particular case, the wines registered were labelled Roussillon and 'Louchilong' but were in no way issued from Roussillon grapes. The legal fight was co-financed by both the INAO and the local wine syndicate of Pyrenées-Orientale; and just this week proved successful, with the Tribunal of Commerce and Industry judging that it was confusing to the consumer. The original trademark deposition has been annulled, and the wines will be withdrawn from sale (at least in theory – this verdict has just been rendered, and the Chinese companies have the right to appeal).
The decision from the Chinese authorities was particularly interesting for me this week, as I have been tasting through the Banyuls wines from Cave Abbé Rous, a co-operative cellar from the Roussillon (part of the wider Cellier des Templiers) that is working with Bordelais consultant Alain Raynaud. Together they have produced the rather wonderful Helyos wine from Banyuls and Cyrcée from the dry red Collioure appellation from the same geographic location.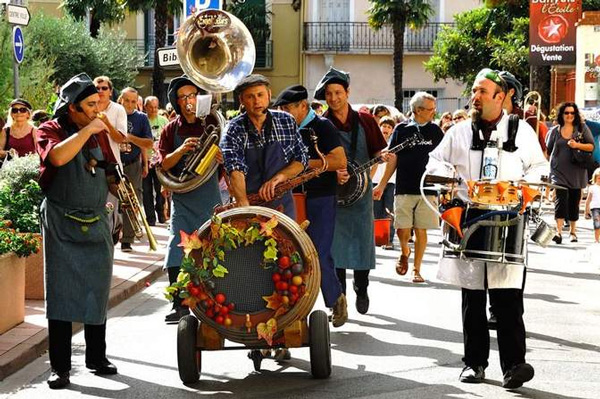 Cave Abbé Rous is a co-operative cellar with perhaps the best view of any in France. Its new winery building overlooks the Mediterranean and is cut into the hillside, an inescapable part of the dizzying landscape of Banyuls. Created at the spot where the Massif des Alberes slides out into the Mediterranean sea, just a whisper from the Spanish border, Banyuls' topography flattens right down to sea and climbs up almost 500 metres within just a few square metres. Most of its schist and shale vineyards are terraced, pinned in place by stone walls to prevent the bush vines sliding down the steep slopes, in natural amphitheatres overlooking the sea. It's not hard to see what would have attracted the Knight's Templar to rest here, and not hard to see why only Grenache, that hardiest of grapes, finds it easy to grow on these scorched, parched slopes.
But the irony of the intellectual property victory this week is that these are wines that are also under threat back home. For generations, these VDNs were seen as the bedrock of winemakers' incomes around here. But there has been a shift towards dry wines, led by consumers who increasingly leave sweet wines on the shelf.
The Roussillon region produces 80% of France's VDNs, although most of them are the sweet, apricot-drenched Muscat de Rivesaltes from the white muscat grapes. These sweet reds are a tiny sub-set of the Roussillon VDNs, a novelty and a rarity, and even well known producers such as Domaine de Traginer have begun increasingly turning production towards the Collioure dry wines which can use the same Grenache grape but vinified dry rather than using the process of mutage (the addition of a neutral wine spirit to stop vinification).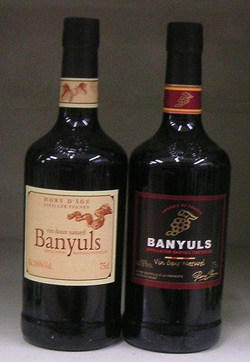 It's easy to forget about these wines certainly – dessert wines are a small enough subset of the wine industry without splitting the cake even further with a red dessert wine. But a good Banyuls is pretty much the definition of decadence; a wine that invites you to sink in and give yourself over to pleasure. I for one hope that their victory in the Chinese courts will lead to more people trying out the original version for themselves.
Wines to try
AR Helyos AOC Banyuls 2012 muté sur grains
Dense crimson in colour, this feels like the heat of summer in a glass. Sweet but not cloying, rich chocolate-mocha and heady dried figs and cinnamon notes. Bottled unfiltered and unfined from 100% Grenache noir grapes. Only six hectares of low-yield, 60-year old vines were used for this, grown on one of the oldest vineyard sites in the Mediterranean with an average of just 18 hectolitres per hectare. 116g/l residual sugar. 16.5%abv. 94
AR Helyos AOC Banyuls 2013 muté sur grains
Silky smooth in texture, the sweetness of this wine is held in place by the fine tannins and spice that ensures it doesn't feel overblown. For me the 2012 version is a touch better balanced, but these wines should surely be better known and celebrated. Luscious dark cherries and plums, not so much dusted as smothered in cocoa powder. 16.5%abv. 91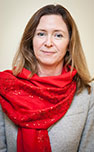 Columnist Introduction
Jane Anson is Bordeaux correspondent for Decanter, and has lived in the region since 2003. She is author of Bordeaux Legends, a history of the First Growth wines (October 2012 Editions de la Martiniere), the Bordeaux and Southwest France author of The Wine Opus and 1000 Great Wines That Won't Cost A Fortune (both Dorling Kindersley, 2010 and 2011). Anson is contributing writer of the Michelin Green Guide to the Wine Regions of France (March 2010, Michelin Publications), and writes a monthly wine column for the South China Morning Post in Hong Kong, where she lived from 1994 to 1997. Accredited wine teacher at the Bordeaux Ecole du Vin, with a Masters in publishing from University College London.
Click here to read all articles by Jane Anson>>
- Follow us on Weibo @Decanter醇鉴

and Facebook

for most recent news and updates -
All rights reserved by Future plc. No part of this publication may be reproduced, distributed or transmitted in any form or by any means without the prior written permission of Decanter.
Only Official Media Partners (see About us) of DecanterChina.com may republish part of the content from the site without prior permission under strict Terms & Conditions. Contact china@decanter.com to learn about how to become an Official Media Partner of DecanterChina.com.