The tiny 12th century church of Notre-Dame de Tout Espoir rises among the vines and copses of St Genès de Lombaud, a picturesque village in Entre-deux-Mers. Sylvie Courselle had her children christened here, near some of her family's best plots of vines. It's a peaceful spot, with wild flowers pushing between flagstones and along stone walls – hardly the location for a revolution. But there are stirrings in the air.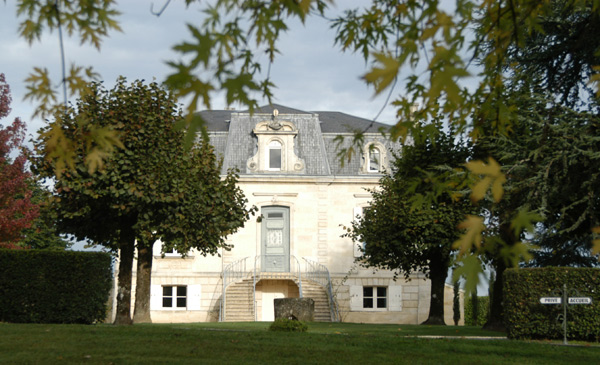 The Courselles are owners of Chateau Thieuley, and are a well-known family in Entre-deux-Mers. This is one of the largest appellations in Bordeaux with close to 4,000 acres and 250 winemakers producing nearly 12 million bottles per year. It rarely gets the plaudits, perhaps because there are no classifications, little inward investment from luxury goods houses or big banks (although Chinese buyers have proved particularly susceptible to its rolling hills and scenic vantage points) and because the Entre-deux-Mers appellation is only used for bottling white wines, not red (you can make red wine here no problem, but it has to be bottled under AOC Bordeaux). But there are perhaps half a dozen big names – the Lurtons, the Despagnes, the Ducourts, the Dupuchs, the Gonfriers, and the Courselles.
Their 38 acres of vines by Notre-Dame de Tout Espoir has been traditionally used for the Chateau Thieuley's flagship Réserve Francis Courselle, a wine that sells for a little more than their main chateau wine, and with vines grown on their best soils of clay and gravel, with a little pocket grown on the particular soils of St Genès de Lombaud, where a high proportion of blue clay and active limestone gives a distinct complexity (too much active limestone can be destructive, but the right amount of plant-accessible calcium carbonate helps regulate water supply to the vines, encourages deep roots and ensures good nutrient uptake).
'We were so happy with the soils here, that we decided almost eight years ago now to plant more vines,' Sylvie Courselle, one of the two sisters who work alongside their father Francis. 'We had further soil studies carried out, prepared the land for planting, and selected our grape cuttings. My sister Marie then registered the plantings through the usual system… and we discovered that the land was not registered as being within the limits of AOC Entre-deux-Mers or AOC Bordeaux. We were told we had no plantings rights at all for it.'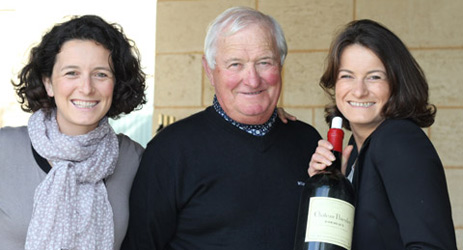 'We knew it was beautiful terroir, so asked the appellations institute (the INAO) to come down and take a look. They agreed the quality was excellent, but said we would still have to go through the correct procedures and that it would take a minimum of five years to classify as AOC Bordeaux'.
Rather than sit it out, the Courselles chose instead to plant under the Vin de France label. What this meant was that, all of a sudden, they were no longer restricted by the appellation rules of Bordeaux. So out went Merlot and Cabernet Sauvignon, in came Chardonnay and Syrah.
'We had that high limestone content in the soil,' says Sylvie, 'and my father has always loved white Burgundy. He was one of the first, right back in the 1980s, to make an oak-barrelled white wine in Entre-deux-Mers; a pretty crazy decision economically, but it was his passion'. Besides the Chardonnay, Sylvie's husband is a winemaker in AOC Pic St Loup just outside Montepellier, growing Syrah, Grenache and Mourvedre. 'Both Marie and I have always loved the expression of Syrah from the northern Rhone, and we spent months tasting through Syrahs from around the Rhone with him, learning about the grape'.
Planting began in 2007 and 2008, and today they have 3.7 acres of Chardonnay and 2.5 acres of Syrah, planted at 2,400 vines per acre. And right next to the vines is another cornerstone of French gastronomy. It turned out that this active limestone was also perfect for mycorrhizal oak trees, more colloquially known as truffle oaks. There are now 150 of them planted in St Genès de Lombaud. They'll take a little longer to reach maturity than the vines, and are unlikely to start producing truffles before 2018, but they have already had an impact, as the name of the wine is 'Les Truffières'.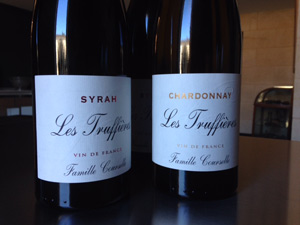 The Courselles are not the only winemakers in Bordeaux to experiment with 'off-book' grape varieties. Stéphane and Christine Derenoncourt are planting Chardonnay in the Côtes de Castillon and will be harvesting it in two years' time, and Benoit Trocard of Clos Dubreuil planted Chardonnay in Saint Emilion back in 2011, which will be sold as of the 2013 vintage under the label Dubreuil Chardonnay (also Vin de France). Up in the Mécoc, Hélène and Frédéric Soual of Chateau du Retout have planted Gros Manseng, Savagnin, Sauvignon Gris and Mondeuse Blanche (an ancestor of Syrah).
'The challenge has been in picking and vinifying,' admits Sylvie frankly. 'Everything was handpicked according to taste, and when we felt the skins were the right thickness. We made the Syrah in reconditioned concrete tanks that our grandfather used, as they were the smallest ones available. And the Chardonnay has been barrel fermented in a mix of Bordeaux and Burgundy barrels. We are experimenting with percentages of new oak, with maceration times. It's fascinating, and is proving an excellent way to reconnect with smaller wine shops and restaurants. The production of our Chateau Thieuley is now at 500,000 bottles, so this is winemaking on an entirely different scale'.
Wines to Try
Les Truffieres Chardonnay, Vin de France 2012
Good toasted oak notes on the nose, some clear Chardonnay characteristics, more Burgundy than Chablis. Lacking the reductive flint that makes a young Meursault so piercing, but that's being picky for such a young and inexpensive wine, and this is attractive. Young vines, and you can feel it in the length on the palate which is a little short, but the wine opens up and improves in the glass. Far more successful than the 2011 of the same wine (sadly nothing has been produced in 2013 because the site was affected so badly by hail, so we'll have to wait until 2014 to see if they keep up the progression). €13
Les Truffieres Syrah, Vin de France 2012
Again, they have done a good job with the aromatics, a clean nose with varietal characteristics and clear black pepper spices. But it lacks the lift of acidity on the palate that a good savoury Syrah from the northern Rhone would have. 70% new oak, with 18 months aging, perhaps a little high as the oak is really evident, and this style of Vin de France wine is not going to be stored for a long time before drinking. I didn't taste the 2011 of this wine, so not able to say how it has progressed from the first year, but looking forward to following it over the next few years. €13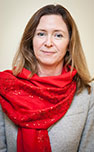 Columnist Introduction
Jane Anson is Bordeaux correspondent for Decanter, and has lived in the region since 2003. She is author of Bordeaux Legends, a history of the First Growth wines (October 2012 Editions de la Martiniere), the Bordeaux and Southwest France author of The Wine Opus and 1000 Great Wines That Won't Cost A Fortune (both Dorling Kindersley, 2010 and 2011). Anson is contributing writer of the Michelin Green Guide to the Wine Regions of France (March 2010, Michelin Publications), and writes a monthly wine column for the South China Morning Post in Hong Kong, where she lived from 1994 to 1997. Accredited wine teacher at the Bordeaux Ecole du Vin, with a Masters in publishing from University College London.
Click here to read all articles by Jane Anson>>
- Follow us on Weibo @Decanter醇鉴

and Facebook

for most recent news and updates -
All rights reserved by Future plc. No part of this publication may be reproduced, distributed or transmitted in any form or by any means without the prior written permission of Decanter.
Only Official Media Partners (see About us) of DecanterChina.com may republish part of the content from the site without prior permission under strict Terms & Conditions. Contact china@decanter.com to learn about how to become an Official Media Partner of DecanterChina.com.