Visiting the caves and cellars of Saint Emilion is one of the great romantic journeys of Bordeaux, hewn out of the limestone rock, almost entirely dug out by hand by workers who at one point lived in troglodyte dwellings along rue des Argentiers. Some of these workers were in the vines by day, and the quarries by night, while others spent their lives underground, enriching their owners but nearly slaves themselves. Their cave houses have been sealed up today, and the road renamed rue des Douves, but you can still see the remnants of quarries that were described so vividly by artist Léo Drouyn in 1858:
'Heavy wagons weighed down by stones, pulled by large pairs of oxen, appear as if from nowhere out of hidden doorways to dark caves; they are returning after a quarter of an hour, half an hour, longer, from underground places where the quarrymen work, those poor men condemned to live in the shadows'.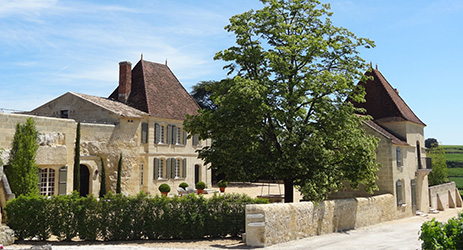 There are miles upon miles of tunnels ribboning under the medieval streets of this Right Bank town, forming a network so elaborate that years ago children were able to ride their bikes under the streets, resurfacing on the far side of town, passing from one chateau to another undetected. Most of these tunnels are gated and locked today, separating one estate from the next, protecting the value of the wine that is still stored in many of them – and protecting the lives of any walkers who might stray too far into what have become often dangerously weakened structures.
'People have been excavating limestone from underneath Saint-Emilion to develop nearby towns like Libourne or Bordeaux since at least the 14th century.' Edouard Moueix, owner of Chateau Bélair-Monange, told me over lunch last week. I was in Saint Emilion to better understand the huge restoration project he has been undertaking since buying Bélair-Monange in September 2008.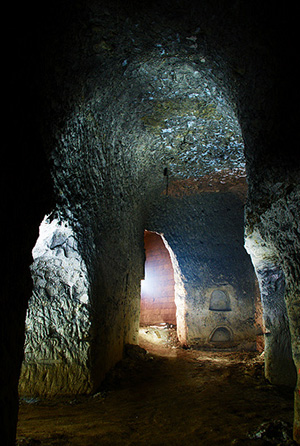 'By the end of the 19th century and after the French Industrial Revolution, over-extraction resulted in extensive quarries built over four levels below the vineyards, with the deepest points around 24 metres underground. In the 1890s, the local authorities ordered the end of the mining. Despite this, people continued to cut away parts of the massive stone pillars, weakening the entire underground structure and resulting in collapses or potential collapses. The rule had been to have one filled-in section for each empty space, but the reality became one filled-in section for eight or nine empty spaces. The weakest levels are 1 and 2, closest to the surface, but to reinforce those layers you have to go right down to levels 3 and 4 and start there.'
The first thing Moueix did was to carry out an extensive study of the quarries underneath his chateau and vineyards, identifying the weak spots. The report came back that one-quarter to one-third were extremely dangerous. 'To the point that it was hazardous to drive tractors in the vineyards above,' he tells me as we get into his car and take a drive through the vines. As we climb up to the prized limestone plateau whose soil offers such velvety elegance to the wines, we pass several recently-planted plots of vines, and other areas that are still cordoned off with rope. On the plateau, the soil travels down 50 or 60cm before hitting limestone – but in some places erosion from unstable land movement had dropped the soil depth to just 30cm.
'We had a team of professionals carrying out the survey, and at times they were only prepared to send cameras underground to assess the structure, for fear of roof collapses. We briefly wondered if we should just resell, as this is too large a project for a small company like ours, but we believe it is our duty to help maintain the heritage of Saint-Emilion.'
The restoration of the Belair Monange quarries started in 2009, and will be ongoing until 2014. It essentially consists of building large pillars to replace ones that should never have been removed, and filling sections that had become too unstable, while leaving sufficient gaps for ventilation and water flow. Adding to the complication of the work is that this is a UNESCO World Heritage site, and a classified wine property, so even the cement used has to be approved by the National Institute of Wine Appellations, to ensure it doesn't negatively affect the terroir. By the end of the work, the team will have used 200,000 cubic metres of concrete to reinforce the quarries, enough to fill Notre Dame cathedral in Paris twice over.

'Before we began, the land was so unstable that it was seriously affecting our ability to work the vines. We have now re-leveled the soil above ground, but only once the underground had been made stable. And preparing the plots for the work was tough, as we couldn't remove the vines by pulling them out with a tractor, so had to cut them down to their roots by hand. When we bought Belair, there were plots that dated back to 1898, 1902 – which all sounded great, but in fact they were not producing good enough quality grapes, and were dangerous to walk on. Once we are finished, the vineyard will not increase in size, but it will be more useable, and vine quality – and therefore wine quality – will be better.'
It's impossible to believe that other chateaux on the plateau are not facing similar issues, but Moueix will not be drawn on this, knowing more than most the huge work and finance involved. Some of his neighbours have been making use of the equipment that he has brought in, and both Alain Vauthier at Chateau Ausone and Alexandre Malet of Chateau La Gaffeliere have spent the last few years also working on reinforcing their cellars. There are grants available from the European Union for restoring former quarries, but the money is not available to private enterprises. So, until then, it falls to frankly heroic families such as the Moueix, who are willing to put their own profits into restoring a piece of heritage that is of immeasurable importance to the region. I'm not told the sums involved in this project, but it must be, conservatively, in the tens of millions of euros.
'This has been a huge undertaking, but hearing stories about Bélair-Monage's past makes it feel worthwhile,' Moueix tells me on our return from the vineyards. We are sitting on the roof terrace above the chateau, with the vineyards falling away in front of us. A large cement-mixing tower obscures the view off to the east, but it's hard not to fall under the spell of this place. Next to the newly constructed stairs up to the roof terrace is a well-worn flight of stone steps, covered with moss and clearly unused for centuries. 'Those are 12th century steps built when Saint Emilion was the site of regular pilgrimages. The whole area is UNESCO classified, but we have three features on our land that have been individually listed, including those steps. There are Roman remains here, and I found documents showing that this chateau was the only red wine outside of the Médoc, besides Haut-Brion, to be considered for First Growth classification in 1855, such was its fame. Our instincts were right that this was a property worth saving. We will never recoup the cost of the work unless we sell up, which we won't do – so essentially we are looking at this as an investment for the future of these wines, and the future of Saint Emilion.'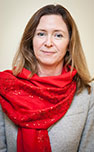 Columnist Introduction
Jane Anson is Bordeaux correspondent for Decanter, and has lived in the region since 2003. She is author of Bordeaux Legends, a history of the First Growth wines (October 2012 Editions de la Martiniere), the Bordeaux and Southwest France author of The Wine Opus and 1000 Great Wines That Won't Cost A Fortune (both Dorling Kindersley, 2010 and 2011). Anson is contributing writer of the Michelin Green Guide to the Wine Regions of France (March 2010, Michelin Publications), and writes a monthly wine column for the South China Morning Post in Hong Kong, where she lived from 1994 to 1997. Accredited wine teacher at the Bordeaux Ecole du Vin, with a Masters in publishing from University College London.
Click here to read all articles by Jane Anson>>
- Follow us on Weibo @Decanter醇鉴

and Facebook

for most recent news and updates -
All rights reserved by Future plc. No part of this publication may be reproduced, distributed or transmitted in any form or by any means without the prior written permission of Decanter.
Only Official Media Partners (see About us) of DecanterChina.com may republish part of the content from the site without prior permission under strict Terms & Conditions. Contact china@decanter.com to learn about how to become an Official Media Partner of DecanterChina.com.