Well, the final weeks of 2013 are upon us, and we can expect the first of the figures for the full year of 2013 wine sales to arrive in mid to late January. It's been a roller coaster for Bordeaux, so right now is a great time to set up a comparison with the last full year that we have on record; 2012. I'm going to be using a lot of figures this week, so bear with me. And remember that behind every percentage quoted, and turnover estimated, there's a whole host of stories within.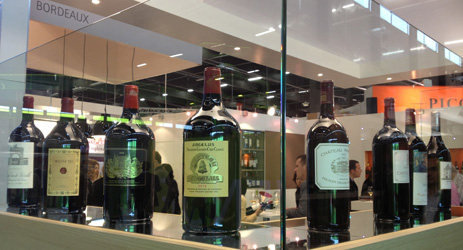 Image © Decanter
In finding these, I've developed something of a crush on the French customs office. Turns out this is the home of all kinds of fascinating conversation if you know what to ask for. The ones holding my attention this week have been the overall import and export figures for France, and the list of French exporting companies. This is where you can track which Bordeaux négociant companies have been successful in building up or maintaining their overseas clients. Usually, the ones who export a lot are the ones who deal with the classified Médoc, Saint Emilion and Graves wines (because if you look at another statistic, while overall Bordeaux wines export around 40%, that figure rises to a good 80% or higher for the classified wines, and drops to around 10-20% for less well known regions such as the Côtes de Bordeaux).
Things were looking pretty good this time last year. French wine exports were up a full 14% from 2011, and represented €5.4 billion. In the first six months of 2013, that number was standing at €3.62 billion, up 0.3% from the same six months in 2012 (although volumes were down 1.7%) – and we are now waiting to hear what the final six months of the year have brought. More specifically in Bordeaux, 2012 saw exports of €2.28 billion (a massive 44% of France's overall figure, showing just how important the health of this market is to the country). This cheerful figure was up 28% from 2011, with the United Kingdom taking €420 million, and China €354 million.
The top Bordeaux exporter in the drinks category in 2012 was Castel; a local giant with the biggest barrel ageing cellar in Europe, covering 8,800m2 or the equivalent of the Saint Pierre Basilica in Rome, but selling beers and soft drinks as well as branded wines and chateaux.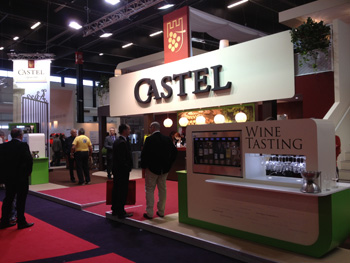 Leaving Castel to one side, many more traditional Bordeaux négociants had a highly successful 2012. These are the guys who are most likely to get a few cases of Pontet Canet, Moulin Saint Georges and Domaine de Chevalier into your local wine merchant in Croydon or Shanghai. Much of their turnover in 2012 came from the physical shipping of the highly priced and highly sought after 2009s, and we should see some of this feel-good factor coming through again in the 2013 figures, with the shipping of the 2010 vintage.
Many négociants have been trading out of Bordeaux for centuries, but things are more dynamic than you might imagine, and there have been some fascinating movements across négociant companies over the past five years, due in no small part to the impact of China. Looking back to 2007, the big exporting names you saw were Castel, Grand Chais de France, Baron Philippe de Rothschild, CVBG-Dourthe Kressman, Yvon Mau and Ginestet – all big companies with a blend of classified wines and big brands. These names are still here, but they have been joined and even overtaken by smaller, more flexible companies that have been able to take advantage of new markets and move swiftly to capitalize on potential gains. The top négociants in 2012, as judged purely by their export figures, were:
1) Joanne
2) CVBG
3) Ballande & Meneret
4) Duclot Professionnels
5) Baron Philippe de Rothschild
6) Maison Johanes Boubee (Carrefour)
7) LD Vins
8) Sovex Woltner
9) Ginestet
10) Ets JP Moeuix
11) Ulysses Cazabonne
12) Barrière Freres
Who are these new names? Well, Maison Joanne silently slid up to being the largest exporter in the region from 2009 onwards. This is a small company based just outside of the city, run by the Castéja brothers. They are a family-run company, and their accounts are kept private, but I understand that their 2012 turnover was €112 million, with 85% of that at export. Another relatively new over-performer is Ballande et Meneret, again a relatively small company with a turnover of around €96million, coming largely from classified wines (80% of their business) and very heavily weighted towards export markets (85%). Also worth noting is Duclot. This is the company headed up by Jean Moeuix that owns Petrus, and has investments in Chateau Montrose and Chateau Calon Ségur, besides a hugely successful négociant business. Its turnover in 2011 was recorded as being €68,327,100, but I see its estimated 2013 turnover is up to €93,527,254 (with export accounting for the clear majority).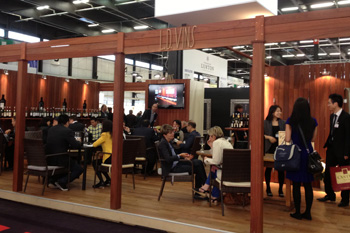 However positive these figures are, almost everyone expects a vertiginous drop in 2014, with more muted delivery of the less successful 2011 vintage, and the effects of several years of oversupply into China and Hong Kong. And we might not know the half of it yet, if the snapshot given by one leading brokerage house in September 2013 is anything to go by. Wine sales in Bordeaux are governed by a mechanism known as The Place – a kind of virtual trading floor where merchants buy wine from the chateaux (or from each other), and sell on to their clients. The Place is overseen by brokers, or courtiers, who track prices, and almost invariably rubber-stamp the deals, ensuring both sides deliver on their agreements.
What these figures show (from just one brokerage house) is that in September 2013, the average price of classified wines being bought and sold on the Place was 42% less than in September 2012 - €88 on average compared to €154 the year before. The average price of First Growth transactions was €507 in September 2012, and by the same month a year later it had dropped to €489. There was good news, as volumes of transactions were 10.6% up, but values were down a rather painful 59%, with almost all movement concerning wines sold for under €30 — the volume of wines traded between €15 and €29 was up 61.9% in September 2013.
Does all of this matter to those of us who buy the final wine? The answer, in short, is yes – hugely. These figures affect the availability of the wine that we can buy, and the price we are expected to pay for it. Those are the stories that spring from between the lines, and we should read their impact in 2014.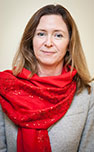 Columnist Introduction
Jane Anson is Bordeaux correspondent for Decanter, and has lived in the region since 2003. She is author of Bordeaux Legends, a history of the First Growth wines (October 2012 Editions de la Martiniere), the Bordeaux and Southwest France author of The Wine Opus and 1000 Great Wines That Won't Cost A Fortune (both Dorling Kindersley, 2010 and 2011). Anson is contributing writer of the Michelin Green Guide to the Wine Regions of France (March 2010, Michelin Publications), and writes a monthly wine column for the South China Morning Post in Hong Kong, where she lived from 1994 to 1997. Accredited wine teacher at the Bordeaux Ecole du Vin, with a Masters in publishing from University College London.
Click here to read all articles by Jane Anson>>
- Follow us on Weibo @Decanter醇鉴

and Facebook

for most recent news and updates -
All rights reserved by Future plc. No part of this publication may be reproduced, distributed or transmitted in any form or by any means without the prior written permission of Decanter.
Only Official Media Partners (see About us) of DecanterChina.com may republish part of the content from the site without prior permission under strict Terms & Conditions. Contact china@decanter.com to learn about how to become an Official Media Partner of DecanterChina.com.