Over the course of 2013, I have written well over 100 news stories for Decanter, covering everything from sales of chateaux and prices of en primeur releases, to July storms knocking down Lafite's willow trees, explosions in Carcassone set off by militant winemakers, and Brad Pitt and Angelina Jolie launching their own Provence rosé.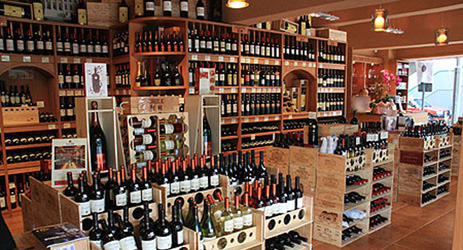 Some stories take a few hours to write, while others take months of research, some land in your lap, and others take unravelling a thread from an unexpected source. But the most interesting always remind you of what American publisher William Randoph Hearst meant when he said, 'News is something somebody doesn't want printed; all else is advertising.'
So, in honour of Hearst (who was a moderate drinker but keen collector of Alsace, Bordeaux, Burgundy, Rhine and Moselle wines, and who had iron doors installed on his wine vault in 1924 – possibly because he was serving wine during Prohibition), let's start this year's wine columns with a question that arose from a recent wine news story.
It was a story that I was first alerted to by a friend who teaches wine marketing at the local university, and who sent me figures from the French customs office wondering what the implications were of the vast amount of wine that was being re-imported back into Bordeaux, after it had previously been purchased by exterior markets.
I called him straight back to check what I was reading.
'So these are wines that were originally sold and shipped, and are now returning to Bordeaux. Why would that happen? And who is keeping track of these wines and where they are coming from?'
'That', he replied, 'is just what I was wondering.'
The figures, if you are interested, are freely available in the 'Retours' (Returns) section of the annual compilation of France's imports and exports, and I can promise you they make for interesting reading.
Figures over the past three years show that in 2010, 561,362 bottles of Bordeaux wine were re-imported back into France (red and white), worth €39,668,047. In 2011, that figure had risen to €62,799,610 of red and just over €281,000 of white in either bottles or magnums (so containers under 2 litres). In 2012 numbers were still high, but down to €48,748,635 of red and €687,697 of white.
Bordeaux is far from the only region to do this – both Champagne and Burgundy also buy back wines that have been previously sold abroad, as do most wine regions in France. I don't have the figures for Champagne, but in 2012 Burgundy re-imported almost €7 million of red and white wine, up from almost €4 million re-imported in 2011.
So why is so much wine is coming back in to the country, and what does it mean for consumers? I went back to the customs office and asked for a further breakdown of exactly where the wine was coming from. I was told that even as a paying service the information was not available. So I asked the Bordeaux Wine Bureau, who confirmed the practice, but said that it was entirely routine.
'This is not a refusal to accept products by overseas buyers, but rather a normal flux before wine ever reaches consumers,' press director Valerie Descudet assured me, estimating that 8,000 hectolitres of Bordeaux were re-imported into France in 2012 (approximately one million bottles), and that the three countries mainly concerned were Germany (3,600hl), Belgium (2,000hl) and the UK (2,000 hectolitres).
'In 2012, 2.36 million hectolitres were exported from Bordeaux,' she added, 'so the figures are perhaps 0.3% of the total volume exported – and very little of that comes from outside of Europe.' That may be true, but on my calculations the value figure is much higher – Bordeaux exported €2.28 billion worth of wine in 2012, so if the CIVB's volume figures are correct, then the €48 million figure must have been made up largely by expensive wines.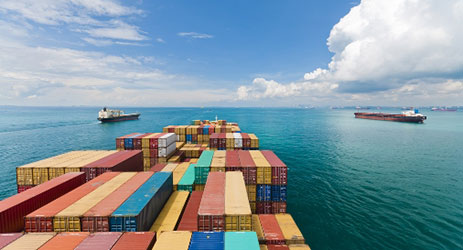 It may of course, be entirely standard practice, and nothing to worry about, but I can't help but wonder why it isn't talked about more. So I asked around the various players who should have an opinion on this – shipping companies, auction houses, wine collectors, merchants and wine provenance experts. Many were unwilling to go on the record, citing the sensitivity of the subject – something which simply underlines that this is an issue worthy of further exploration.
Paul Marus of Corney and Barrow was particularly fascinating. 'This is a situation that we are very much aware of, and indeed that the négociants in Bordeaux are also, as many now advertise their stock as having 'never left Bordeaux'.'
Louise Domenitz of eProvenance, a company that tracks the temperature of wines during transit and storage, said they have no data on the topic and that their primary issue is ensuring players in the industry understand the importance and value of proper conditions for transport and storage – no matter where the wine comes from ('when monitoring all shipments becomes de rigueur, she said, 'these re-imported wines would also be monitored'). Wine transport companies were similarly vague, with one saying, 'Everyone is bound to be highly discreet about this, but it is clear that many of the big négociants will buy back stock, particularly if the exchange rate makes it favourable to do so.'
London wine exchange site Livex confirmed that it has over 50 Bordeaux négociants as trading members. Over the past ten years, they have on average sold twice as much as they have bought. 'That being said, they are the second largest buying group on the exchange,' said Miranda Cichy, 'making up 14% of all purchases over a ten year period'.
'The fact that the stock has moved in Europe, assuming that it was correctly shipped and not exposed to extreme heat or cold, is not so much the issue as is how is then re-sold out of Bordeaux,' said Marus. 'There is nothing "wrong" in trading stock within Europe but Bordeaux must say if the stock is genuine Bordeaux stock that has not previously been shipped.'
'Another question is that any stock that is shipped back from Asia to a UK or EU bonded warehouse, and then shipped to Bordeaux, is difficult to trace unless the Bordeaux buyer asks for an audit trail from the warehouse. So in theory the stock that appears be coming from the EU could have previously been shipped back from Asia.'
The CIVB cited several perfectly understandable reasons for re-importing wines, such as a desire to keep stocks of wine in the UK market before selling on to international clients, or to take advantage of more favourable rates for storage. 'Or there is perhaps a speculative element by some final clients who offer to resell back to French operators. At the same time, some distributors choose to keep their bottling lines outside of France – this is the case with certain airline companies, or hotel, restaurant or supermarket chains such as ALDI, who import bulk Bordeaux wine to Germany where they will bottle it before sending to their various stores, including some in France.'
All of this makes sense, and it may well be that consumers have nothing to worry about with all these wines returning to sender. But I'd like to see a clearer paper trail of where they are from, particularly as I expect that we will see a lot more of it in 2013, as so much Bordeaux wine has been sent to Asia over the past five years, and the commercial pipelines remain unbalanced. It's not exactly a stretch to imagine that some of it will be making its way back here. So now more than ever shouldn't we should be ensuring that négociants and wine merchants are honest with us about where the wines they are selling have been to, and why?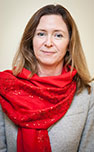 Columnist Introduction
Jane Anson is Bordeaux correspondent for Decanter, and has lived in the region since 2003. She is author of Bordeaux Legends, a history of the First Growth wines (October 2012 Editions de la Martiniere), the Bordeaux and Southwest France author of The Wine Opus and 1000 Great Wines That Won't Cost A Fortune (both Dorling Kindersley, 2010 and 2011). Anson is contributing writer of the Michelin Green Guide to the Wine Regions of France (March 2010, Michelin Publications), and writes a monthly wine column for the South China Morning Post in Hong Kong, where she lived from 1994 to 1997. Accredited wine teacher at the Bordeaux Ecole du Vin, with a Masters in publishing from University College London.
Click here to read all articles by Jane Anson>>
- Follow us on Weibo @Decanter醇鉴

and Facebook

for most recent news and updates -
All rights reserved by Future plc. No part of this publication may be reproduced, distributed or transmitted in any form or by any means without the prior written permission of Decanter.
Only Official Media Partners (see About us) of DecanterChina.com may republish part of the content from the site without prior permission under strict Terms & Conditions. Contact china@decanter.com to learn about how to become an Official Media Partner of DecanterChina.com.