A few weeks ago, the Classified Growths of the Médoc and Saint Emilion showed their 2011 wines at the Petit Palais in Paris, following similar tastings at the Covent Garden Opera House in London, and numerous cities across the US and Asia.
It's a useful vintage roadshow. Approaching two and a half years since harvest, and around six months to one year after bottling, it's always an interesting time to revisit wines, to weigh up whether your first thoughts about them were right.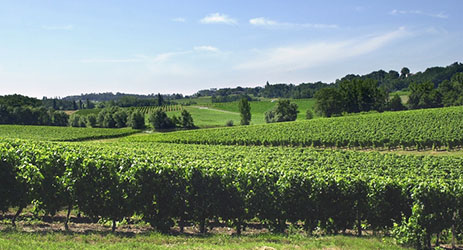 2011 was a tricky vintage, but the general reaction to the retasting has been positive - not wines for the ages, but some great drinking pleasures to fill glasses while waiting for the 2009 and 2010s to open up. Decanter's Stephen Brook's said he was 'pleasantly surprised', James Suckling said 'a very good vintage - with some outstanding wines'. Brook's drew particular attention to quality in Pauillac and St Julien. 'But these are rich estates with the means to ruthlessly select.'
He's quite right in this - for classified chateaux, what vintages such as 2011 mean is rolling up their sleeves, throwing resources at their vineyard workers and harvest teams, and discarding substandard grapes when they get them in the cellar. The process of blending the wines is more difficult in these vintages, but if correctly handled, the final results can be excellent.
It's far more difficult, in these years where the weather patterns demand vigilance, for estates that don't have such secure bank balances or access to overdrafts. It means that to really understand any vintage, and get to grips with its highs and lows, nothing beats heading to the smaller appellations such as AOCs Bordeaux, Bordeaux Superieur and the Cotes.
I was reminded of this again this week, as I completed a tasting for Decanter magazine of over 150 wines from 2011 across the Cotes de Bordeaux. The Côtes comprise 10% of Bordeaux wine by volume, with 1,000 winegrowers spread across four beautiful areas lying to the Right Bank of the Dordogne and Garonne rivers around the towns of Blaye, Cadillac, Castillon and Francs. Previously bottled as individual appellations, the four regions grouped together from the 2009 vintage onwards, hoping to increase their economic muscle and brand recognition by sharing resources. When they started out, the Cotes saw just 10% of their wine exported outside of France. That figure has doubled today to just shy of 20%.
Even with this success, we are a world away from the glamour of Classified Bordeaux. Visit an estate here and you're likely to be met by a family member (the average property is between 37 to 50 acres, meaning that most don't need a large team to take care of things). The word Côtes means slopes, so you can also hope for beautiful views into surrounding valleys. And you'll almost certainly be offered red wine; the production here is 97% red (mainly from Merlot), with the whites concentrated largely around Blaye.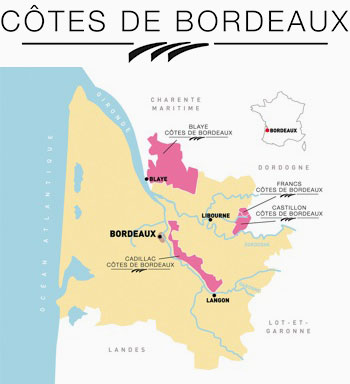 Each of the Côtes has its own personality, certainly – as a rule, the reds from Castillon tend to have a more contemporary, fruit-filled, chocolate-dusted style than those from Cadillac, which often have a higher percentage of Cabernet Franc or Sauvignon alongside the Merlot and so tend to major on structure and elegance. The reds from Blaye are sometimes given an extra layer of spice with the addition of the Malbec grape, while those from Francs come from one of Bordeaux's smallest appellations and offer perfect, hand-crafted drops of freshness and fruit. But all are joined together under the Côtes de Bordeaux umbrella, and in good vintages offer easy-to-enjoy wines that can be excellent value.
There are famous names in these appellations – Domaine de l'A from Stéphane Derenoncourt, Chateau Cap de Faugeres from Silvio Denz, Chateau Montlandrie by the legendary Pomerol winemaker Denis Durantou, and Chateau Reynon, home estate of professor and wine consultant Denis Dubourdieu. There are also several new Chinese owners in here* – Steve Loo at Chateau Lagarosse in Cadillac Cotes de Bordeaux for one, making excellent wines that are largely sold in Asia. But the beauty of these regions is in the discovery of little-known names as well - and the view they give to the heart of a vintage. So what did I learn about 2011? That it was a year that was too light on fruit in some instances, and so wore its oak ageing too heavily if used as compensation. But that many estates produced brilliantly drinkable bottles. And because here, without the resources of big-name Bordeaux, the faults of a vintage are less able to be smoothed over, the result offers further proof that many were too quick to write off this vintage in its earliest days.
Wines to Try
Chateau Montlandrie AOC Castillon Côtes de Bordeaux 2011
Form an orderly queue (I'll be right there alongside you) for an affordable wine from the legendary Denis Durantou of Pomerol's l'Eglise Clinet. Durantou bought this estate in 2009, and has been steadily replanting the vineyard ever since, but there are still some old vines among the new, planted high on a limestone ridge. This is elegant, everything is where it should be, with clean fresh summer fruit, and a touch of restraint. This is a winemaker who knows how to rein things in, but it would benefit from a good half an hour of opening before tucking in. This is a good wine, everything that you want a petit chateaux to achieve. 91/ 17.5 Highly recommended.
Clos Puy Arnaud AOC Castillon Côtes de Bordeaux 2011
I am a long-time admirer of winemaker Thierry Valette, who easily makes some of the best wines of Castillon. They are a little more expensive than many other Côtes de Bordeaux, certainly, but I have found them to over-perform challenging vintages on many occasions. This has poise, elegance and complexity. A really good wine, confident and bright. From biodynamic grapes, aged for 8 months in oak (15% new) and 6 months in cement tanks. Blend is 70% merlot, 30% cabernet franc, 14%abv. 90 / 17 Highly recommended.
Chateau La Croix Lartigue AOC Castillon Côtes de Bordeaux 2011
Great wine from Simon Blanchard, Stéphane Derenoncourt and Julien Lavenu (who bill themselves on the bottle as Les Trois Origines). As is fairly typical from Castillon, alcohol is high at 14%abv but this tastes excellent, lots of fruit, really enjoyable, round and sweet with silky tannins, impactful without being overpowering. 70% merlot, 30% cabernet franc, aged in oak for 16 months (one third new oak). 90 / 17 Highly recommended.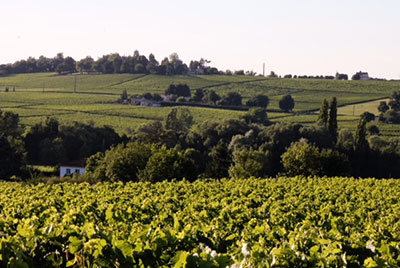 Chateau Clos Chaumont AOC Cadillac Côtes de Bordeaux 2011
Both the second and first wine from this property were tasted, and I enjoyed them both, although this one won the day. Hubert de Bouard is consultant, and has been able to make the most of numerous investments made by owner Pieter Verbeek since he bought in the early 1990s. Blend is 53% merlot, 25% cabernet sauvignon, 22% cabernet franc. Enjoyable right from first nose, with a blast of good clean fruit, promise of more to come without being overpowering. As the palate lengthens out, get fleshy fruit, a tiny bit drying, but things are brought back by a mouth-watering finish, and good persistency. Enjoyable second wine also, Charmes de Clos Chaumont. 90 / 17 Highly recommended. www.closchaumont.com
Chateau Lagarosse, Cuvée les Comtes AOC Cadillac Côtes de Bordeaux 2011
Owned by Steve Loo and his Hong Kong-based company Carlico, working alongside winemaker Benoit Coq, this Tabanac estate has seen plenty of investments since the new team took over in 2011, so with this vintage. Steven Blais is the consultant (from Michel Rolland team). There has been a clear and conscious effort to flesh out the wine, plump things up a little, perhaps they have overused the oak (staves would be my guess) so imagine this might dry out within five years, but there's plenty to enjoy right now, and this style of wine is not made for sticking in a cellar. Clear layers of fruit - ripe blueberries and crushed raspberries. It's a modern with all that is good and bad about that. Firm tannins, and for me this is more enjoyable than the higher powered Cuvée Princesse from the same team. 86 / 15.75 Recommended.
And a white…
Chateau Haut Bertinerie AOC Blaye Côtes de Bordeaux 2012
Excellent Sauvignon nose, best varietal flavour of any white wine in the tasting. The wine offers lovely crisp gooseberry and cut grass flavours, with a citrus tang, and is seriously enjoyable stuff. 90+ / 17.25 Highly recommended.
*Chateaux owned by Chinese owners in Cotes de Bordeaux:
• Blaye:
Château de la Salle, 25 ha
• Cadillac:
Château Bertranon at Sainte Croix du Mont (also has vineyards at Rions), 45ha
Château du Grand Moueys at Capian, 170 ha
Château du Grand Branet at Capian, 2.8 ha
Château Lagarosse at Tabanac, 33 ha
Château de Pic at Le Tourne, 44 ha
Château Lezongars at Villenave de Rions, 39 ha red and 6 ha white
Domaine du Tich at Donzac, 3.63 ha
• Castillon (3 properties, a total area of approximately 48 ha):
Château Lucas
Château de L'estang
Château Bona Fides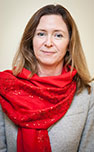 Columnist Introduction
Jane Anson is Bordeaux correspondent for Decanter, and has lived in the region since 2003. She is author of Bordeaux Legends, a history of the First Growth wines (October 2012 Editions de la Martiniere), the Bordeaux and Southwest France author of The Wine Opus and 1000 Great Wines That Won't Cost A Fortune (both Dorling Kindersley, 2010 and 2011). Anson is contributing writer of the Michelin Green Guide to the Wine Regions of France (March 2010, Michelin Publications), and writes a monthly wine column for the South China Morning Post in Hong Kong, where she lived from 1994 to 1997. Accredited wine teacher at the Bordeaux Ecole du Vin, with a Masters in publishing from University College London.
Click here to read all articles by Jane Anson>>
- Follow us on Weibo @Decanter醇鉴

and Facebook

for most recent news and updates -
All rights reserved by Future plc. No part of this publication may be reproduced, distributed or transmitted in any form or by any means without the prior written permission of Decanter.
Only Official Media Partners (see About us) of DecanterChina.com may republish part of the content from the site without prior permission under strict Terms & Conditions. Contact china@decanter.com to learn about how to become an Official Media Partner of DecanterChina.com.