Last week, a significant milestone passed while everybody was busy looking the other way. The sale of Michel Rolland's Pomerol estates to a Hong Kong buyer caused the usual stir, but pointed to a deeper shift than just another round of headlines. It meant that the number of Chinese-owned chateaux ticked over 50, and that China (if we include Hong Kong and Taiwan) now bypassed Belgium as the country with the greatest number of overseas investors in Bordeaux.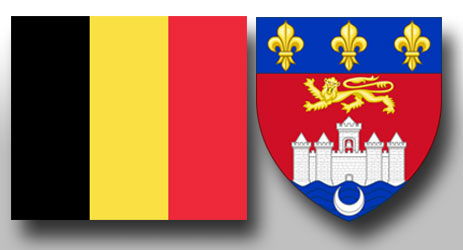 Before the owners of Belgian restaurant La Petite Source in Entre deux Mers worry about their bookings, I should point out that, individually, there are still more Belgian owners, as many Chinese own multiple estates, whereas 40 Belgians count between them 50 chateaux. And their impact on the region goes much further than simply owning properties. Some, such as Nicolas Thienpont and Stephane Defraine, are also consultants to chateaux across Bordeaux. And Belgium, that sits just to the north of France and counts French as one of its three official languages, continues to be a keen supporter of the wines. Brussels is set to be the next city to import the concept of Bordeaux Fete le Vin in 2014. And the country was the third biggest importer of Bordeaux by volume in 2012, with 34 million bottles, and sixth by value with €144 million of purchases. Not bad for a country with just 11 million inhabitants.
The Belgians' relationship to the area goes back over five centuries. After the English, it was the countries of northern Europe, and more specifically the Dutch and the Belgians, who traded in the wines of Bordeaux, establishing a market for them outside of France. 'We're close to the Belgians culturally and socially,' says Georges Haushalter, president of the Bordeaux Wine Bureau, speaking at a conference on Bordeaux and Belgium at the Bordeaux Management School, 'and most French view the Belgians as gourmets lovers of food and wine'.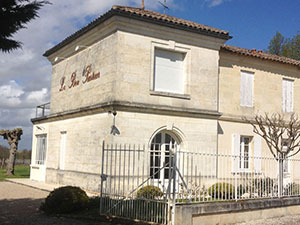 At the same conference, Michel Rolland said Belgium is the country with the best private cellars in Europe – and it's clear their tastes run to the high-end. While the Rolland estates are arguably highest-profile prizes to date to go to an Asian investor, the Belgians have long been attracted by the best terroirs of the region. Among the chateaux in Belgian hands are Cheval Blanc, Villemaurine and Pavie-Macquin in Saint Emilion, Branas Grand Poujeaux and Petit Bocq in the Medoc, Malartic Lagraviere in Pessac Leognan, and Vieux Chateau Certan and Le Pin in Pomerol.
The full list of chateaux shows that the Belgians favour the Right Bank, and most particularly Saint Emilion and Pomerol. Historically, Belgian buyers traded Bordeaux wines through the merchants of Libourne, and most specifically those who had moved from the Corrèze region of central France (such as the Moueix family of Pétrus, who still release their wines in Belgium before any other market), transporting them up the Dordogne river rather than the Garonne as the Bordeaux city merchants did. 'Belgium was seen as an extension of the big market for Right Bank wines in northern France,' says Bernard Sirot, co-author of Vignerons Belges de Bordeaux.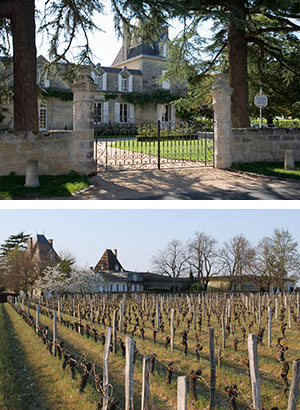 Two names dominate the Belgian chateaux scene. First, Albert Frère, who grew up the son of a nail merchant, dropped out of high school and is now the richest man in Belgium, having made most of his money in steel. He is now owner of Chateau Cheval Blanc in Saint Emilion, one of the most prestigious estates on the Right Bank of Bordeaux. He says he missed out on buying Chateaux Margaux, Pichon Longueville Baron and Latour because he was 'too nervous', but didn't turn down the opportunity to buy Cheval with his friend and fellow billionaire (although French this time) Bernard Arnault in 1998.
Just a few miles from Cheval Blanc lies the heartland of the other major Belgium family in Bordeaux; the Thienponts. Since George Thienpont bought his first estate in Bordeaux (Saint Emilion's Chateau Troplong Mondot) in 1920, the family has become an institution. George had two sons – Georges and Leon – who moved to Bordeaux, and another, Marcel, whose sons did so. Currently there are eight third generation cousins working in wine between Belgium and Bordeaux. Most famous are Alexandre at Vieux Chateau Certan, and his cousin Jacques at the iconic Le Pin in Pomerol (and in Jacques' case also L'if in Saint Emilion and the family wine merchant business back in Belgium). Jacques has two Bordeaux-based brothers, Luc at Clos des Quatres Vents in Margaux, and Baudouin at Vignobles Pellebouc in Entre deux Mers. Another branch of the family includes the celebrated winemaker and consultant Nicolas Thienpont at Chateaux Pavie-Maquin and Larcis Ducasse. Nicolas also has three siblings working in wine; his brother Francois, sister Bernadette, and finally brother Dominique, who has his own négociant company called Dominique Thienpont Vins Fins. The fourth generation is just getting going – with Nicolas' son Cyrille and Alexandre's son Guillaume having both now joined their fathers.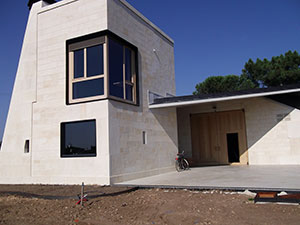 But however far they are implanted in Bordeaux, the Belgian roots run deep. When Jacques Thienpont rebuilt the iconic winery at Le Pin, he chose Belgian architect firm Robbrecht en Daem to carry out the work. Luc Thienpont was Belgian consul in Bordeaux for 11 years until 2011, and still says, 'I feel 100% Belgian. My children were all born in France but have Belgian nationality.'
And the convivial side of the Belgians is never far away. When Chateau Malartic Lagravière hosted a dinner in 2011 for the wine competition Concours Mondiale de Bruxelles, the Belgian owners Alfred-Alexandre Bonnie and his son Jean-Jacques ensured there was an array of Belgian food on offer, from Ardennes ham to Orval cheese and maatjes (herrings), alongside a white Belgian beer from Namur. And next to all this, an authentic Belgium chip shop was set up alongside the winery ensuring no one would go hungry.
Belgium-owned Bordeaux
- Bea GOUBAU Château Goubau (Castillon-Côtes de Bordeaux)
- Chris CARDON Château La Haye (Saint-Estèphe)
- Stéphane DEFRAINE Château de Fontenille (Entre-deux-Mer)
- Stefaan MASSART Château Vilatte (Bordeaux et Bordeaux Supérieur)
Jacques de SCHEPPER Château Breton Haut Larigaudière (Margaux), Châteaux Tour Baladoz et La Croizille (Saint-Emilion Grand Cru), Châteaux Tayet and Lacombe Cadiot (Bordeaux Supérieur)
- André VOSSEN Château Ad Francos (Francs-Côtes de Bordeaux)
- Alfred-Alexandre, Jean-Jacques BONNIE, Chateau Malartic Lagraviere (Pessac Léognan)
- Ludwig COOREMAN, Château Bertrand Braneyre (Haut Médoc)
- Kris COUVENT, l'Esprit Couvent (Bordeaux Supérieur)
Patrick de CONINCK, Château Martet (Sainte Foy Bordeaux)
Jean DENEUMOSTIER, Château Les Hivers Grillet (Blaye Côtes de Bordeaux)
- Albert FRERE, Château Cheval Blanc (Premier Grand Cru Classé Saint Emilion)
- Gaëtan LAGNEAUX, Château Petit Bocq (Saint Estèphe)
Henry and Vincent Le GRELLE, Château La Tuillerie des Combes(Montagne Saint Emilion)
- Stefaan MASSART, Château Vilatte (Bordeaux)
- Denis MUNCK, Château Lion Perruchon (Lussac Saint Emilion)
- Carmen ONCLIN, Château Branas Grand PoujeauxJustin ONCLIN, Château Villemaurine (Saint Emilion Grand Cru Classé), Château Prieuré-Lichine (Margaux Grand Cru Classé)
- Thomas PETRE, Château de Set, (Saint Emilion Grand Cru)
- The SIOEN family, Château La Marzelle (Saint Emilion Grand Cru Classé) Château Prieuré La Marzelle (Saint Emilion Grand Cru)
- Bernard SIROT and Françoise SOIZEAU, Château Closiot (Sauternes)
- Monique STAQUET and Henri LUDDECKE, Château Perayne (Côtes de Bordeaux)
- The THIENPONTS: Luc Château le Clos des Quatre Vents(Margaux), Baudewijn Château Pellebouc (Bordeaux), Nicolas Château Puygueraud (Francs Côtes de Bordeaux), Jacques THIENPONT Château Le Pin (Pomerol)
- Griet van MALDEREN, Château Franc Mayne (Saint Emilion Grand Cru Classé), Château De Lussac (Lussac Saint Emilion) Château Vieux-Maillet(Pomerol)
- Richard von SEIDEL and Arianne VANDEN BERGHE, Château Damase (Bordeaux Supérieur)
- Baron Maurice VELGE, Château Clauzet (Saint Estèphe), Château de Côme (Saint Estèphe)
- Alain VERCOUTER, Château Jabastas (Bordeaux)
- André and Viviane VOSSEN, Château Ad Francos (Francs-Côtes de Bordeaux)
Translated by Nina Fan Feng / 冯帆
All rights reserved by Future plc. No part of this publication may be reproduced, distributed or transmitted in any form or by any means without the prior written permission of Decanter.
Only Official Media Partners (see About us) of DecanterChina.com may republish part of the content from the site without prior permission under strict Terms & Conditions. Contact china@decanter.com to learn about how to become an Official Media Partner of DecanterChina.com.