Buy a bottle of appellation controllée (AOC) French wine and you're buying into tradition, history, and a guarantee of regional differences and high-quality winemaking.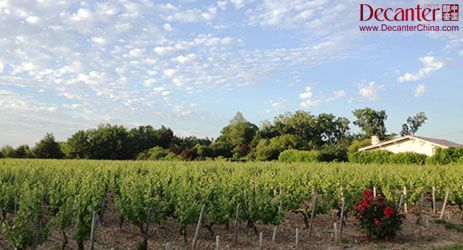 This has been so drummed into us as wine drinkers that it seems almost not worth talking about. There are other wines in France – Vins de Pays (now known as IGP) and Vins de Table (also subject to a recent name change, this time to the more appealing Vins de France). But the quality stuff is bottled under AOC.
What AOC essentially means, to anyone outside the astonishingly warren-like and arcane system, is that you are buying a wine that has followed strict rules during its production, from grape varieties to yields and alcohol levels. At its origin, the AOC system was a collective initiative by French winemakers - dating back to 1919, but tightened and formalised in 1935 - to uphold and respect individual differences between defined geographic boundaries in a country with thousands upon thousands of vineyards.
Fast-forward to 2013, however, and you find that behind the scenes, an increasingly bitter fight is breaking out between traditional AOC producers, and a group known as 'Les Refusés'. Essentially, between those who are within the system, and those who have been rejected by it.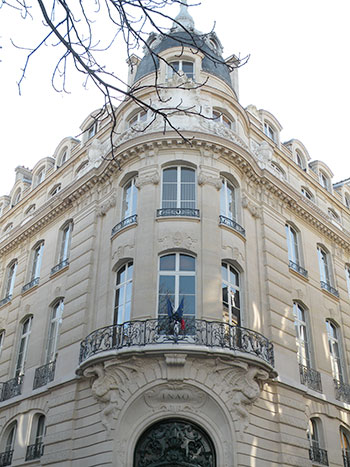 Understanding what's going on is not easy. Emotions run high on one side, but are stone-walled on the other. What it breaks down to is this; every wine looking for AOC certification has to be submitted to a tasting organised by an independent body. This body is overseen (at a certain remove) by the Institute National des Appellations de l'Origine (INAO), the official French quasi-governmental agency that is in charge of everything AOC. They lay down the original AOC rules for each appellation, and quality control the tasting body that itself is quality-controlling the AOC wines.
Wines are checked across a number of criteria - most obviously for faults such as volatile acidity or bacterial spoilage, but also the more difficult to define idea of non-conformity, non-typicity to AOC rules. In the Gironde (Bordeaux) region alone in 2011, 10,000 samples were tested and 17% were flagged up as potentially problematic. These ranged from minor faults (12%) to major faults (4.5%) to critical (0.5%). Only the critical faults would have been withdrawn from sale. Minor faults simply result in a warning, but major faults have to be followed up. Producers can appeal, and in most cases even if they are not successful, they have the right to pass into Vins de France category but not to be sold as AOC.
These are 'Les Refusés' - wines that have been refused the right to bottle under the AOC label. At stake are reputations and profits. Many of the producers believe they are suffering not from their own winemaking issues, but a wider problem within the AOC system. And they are no longer willing to take it quietly.
'There are only a small number of wines refused for technical quality issues,' says Geneviève Teil, a researcher for INRA, the French national agricultural institute, who is fighting for recognition of the problem. 'Instead most fall outside of what is deemed typical'. She pauses, looking for a way to explain what she means without resorting to insults. 'The problem today is that many overly technical modern winemaking techniques, from the vineyard to the cellar, have clouded the idea of what is typical. New oak is used to sweeten up the taste and add a touch of vanilla spice, cultivated yeasts encourage certain aromas over other ones. And many producers try so hard to please consumer fashions that they are getting ever further away from the idea of terroir. We have to redefine what it means to be an AOC before we lose sight of it completely'.
I have barely opened my mouth to ask if this is a debate about so-called 'natural wines', before she stops me. 'It goes far beyond that. Natural wine producers are certainly at an extreme end of this viewpoint, but they can go too far. Lack of sulphur, for example, can inhibit the expression of a wine's origin just as effectively as too much sulphur can. "Les Refusés" believe that the best winemaking techniques don't mark the wine in any obvious way. They are looking to rediscover techniques that are more respectful of the natural expression of vineyards - but this has sometimes changed the taste of their wines. And the results are being ruled as atypical by those who give out the AOC certification, and rejected from the current system, when in fact many believe it is actually a return to the taste of the terroir.'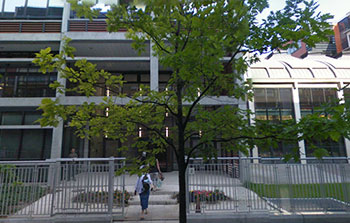 'There are also those within the system who think AOC rules are getting too far away from their origins. Regulations allow agricultural practices that destroy vineyards, such as the use of phytosanitary products on the vines that disrupt biological balance, and allow yields that are far too high, diluting the terroir's expression. On the other hand, they set rules that are too inflexible on the proportion of grape varieties planted and the sugar or alcohol content, regardless of climatic variations and the effects of the vintages. The AOC system has become an economic tool instead of a safeguard of our terroir.'
The main complaint seems to be that commerce and politics is replacing true quality concerns. One winemaker in AOC Bandol, for example, has had his rosé wine rejected several times, and downgraded to Vins de France, because it is too dark. 'Our coral-coloured rosés,' he said, 'are different from others which are becoming more transparent, following the current trend. Having been vintners for five generations, we don't pay much attention to trends.'
'The answer if wines are not deemed typical,' argues Teil, 'is not to simply cast them out in to the wilderness of Vins de France and hope the producers go quietly. The way that we decide what constitutes quality and typicity has to be drastically redefined.'
'The AOC wines are an extraordinary invention that have structured an economic space more effective than any other in wine. They allow hundreds upon thousands of small producers to give great pleasure to millions of wine drinkers. But the system is being engulfed in controversy, and infighting is threatening to destroy it. Simply ignoring the problem will not make it go away.'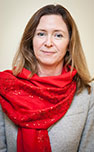 Columnist Introduction
Jane Anson is Bordeaux correspondent for Decanter, and has lived in the region since 2003. She is author of Bordeaux Legends, a history of the First Growth wines (October 2012 Editions de la Martiniere), the Bordeaux and Southwest France author of The Wine Opus and 1000 Great Wines That Won't Cost A Fortune (both Dorling Kindersley, 2010 and 2011). Anson is contributing writer of the Michelin Green Guide to the Wine Regions of France (March 2010, Michelin Publications), and writes a monthly wine column for the South China Morning Post in Hong Kong, where she lived from 1994 to 1997. Accredited wine teacher at the Bordeaux Ecole du Vin, with a Masters in publishing from University College London.
Click here to read all articles by Jane Anson>>
- Follow us on Weibo @Decanter醇鉴

and Facebook

for most recent news and updates -
All rights reserved by Future plc. No part of this publication may be reproduced, distributed or transmitted in any form or by any means without the prior written permission of Decanter.
Only Official Media Partners (see About us) of DecanterChina.com may republish part of the content from the site without prior permission under strict Terms & Conditions. Contact china@decanter.com to learn about how to become an Official Media Partner of DecanterChina.com.