There is always a thrill in driving through southern France. Even though Marseille is just an hour's flight from Bordeaux, from the moment you step out of the airport, everything has changed. The Mediterranean sky is bigger, brighter than its Atlantic counterpart. Out of the car window, the pine trees that grow on the poor soils of Aquitaine have been replaced by the cypress trees of Provence, the flat landscape of the Médoc pushed starkly upwards into craggy outcrops rising hundreds of feet from the plains, almost invariably topped by the cross of a village chapel. And everything is in sharp focus, illuminated by the blue southern sky that comes after the Mistral has blown every last cloud, smokestack, speck of pollen clear away. It's exhilarating, and not least because it's still February when I make the journey, and the Bordeaux I have left behind is awash with rainy, grey skies stubbornly refusing to break.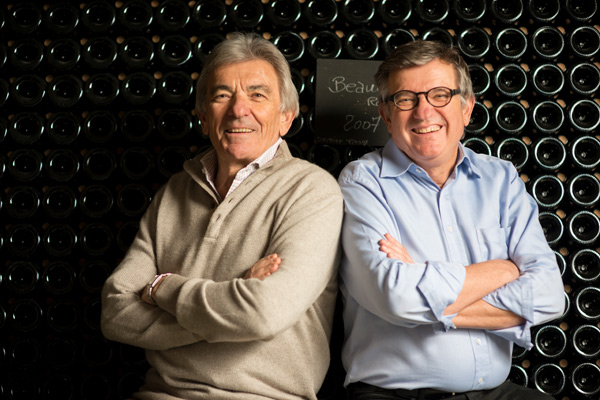 I'm here to interview Jean-Pierre(left) and François Perrin(right), Decanter's 2014 Man (well okay, Men) of the Year. Owners of Chateau Beaucastel in Châteauneuf-du-Pape, you'd be hard pressed to find better company than these two brothers. Charming, understated, old-school, brilliant winemakers who are at the head of one of France's most successful family businesses farming 1,100 acres across the southern Rhone. They have seven children between them, and every one of them works in the business – there is no outside marketing director here, no flying winemaker. François even says at one point, 'We follow every wine we make from first minutes in the vineyard to writing the name on the bottle – how could we not want our children to be part of this too?'. The Perrins have shown similar respect for the environment outside of their immediate family, working with organic and biodynamic farming at all their properties. And all this while spreading a little showbiz glamour over French wine, from their equal partnership in a winemaking venture with Brad Pitt and Angelina Jolie to their long-standing influence on the Rhone Rangers movement in California.
François has picked me up from the airport and we chat as we drive through this luminous landscape, arriving in Chateauneuf as the sun is climbing to its winter height, glowing on the pudding stones that line the vineyards. Beaucastel is a set a little distance from the winding medieval streets and tumbledown squares of the touristy-but-rather-wonderful village of Chateauneuf. Here, the oldest part dates back to the 16th century, when it was first incarnated as a hunting lodge, and the history of the appellation itself can be read in its peaceful corners. Just as with the wider region, Beaucastel suffered its years of neglect, with the vineyard abandoned until 1909, when the current generation's great grandfather began replanting vines. And just as with many of its neighbours, today it is the darling of the southern Rhone, having a clear moment in auction houses and on secondary markets world over.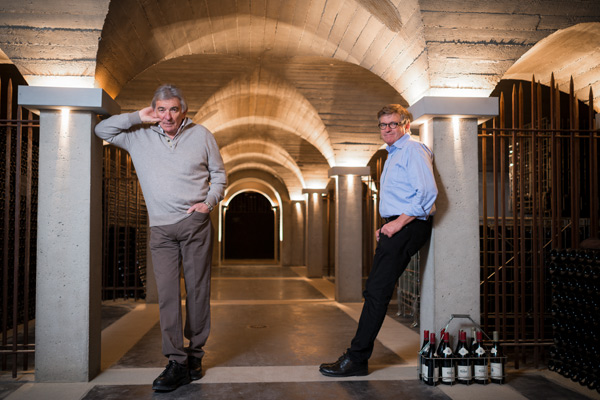 The reds of Beaucastel are majestic, a lesson in the conjuring trick of power and delicacy. But I love that the Perrins also produce one of the rare Chateauneuf-du-Pape white wines. Over 95% of the vines in this appellation are red, so it takes a brave vigneron to choose to labour over a wine that has little recognition and that can be made from a distinctly mysterious (to the non-Rhone-based wine drinker at least) choice of grapes; white Chateauneuf gets to select from Roussanne, Picpoul, Clairette, Bourboulenc and Grenache Blanc. The mystery is compounded by there being little consensus over which of the five grapes is best, so buying a bottle of Chateauneuf white can be a confusing experience. Beaucastel favours the Roussanne grape that can be unexciting in many hands, but here, yields are kept drastically low, and the Perrins know how to work the soils to get the best flavours in the glass.
'Vines grow in the same place and die in same place,' says Jean-Pierre, explaining their attachment to low-impact farming. 'They are not like animals who can move away from danger, and adapt to a new environment if necessary. Plants are more sensitive to and defined by the immediate environment around them, which is why we believe in biodynamics. It's an approach that reinforces the natural balance of things, and seemed to our father, and now to us, an essential part of reclaiming the prestige of Chateauneuf, which some winemakers had let slip over the past century'.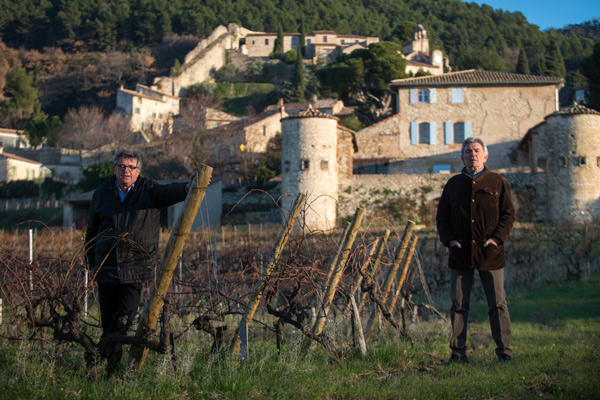 What I love about these white wines is how gutsy they are. They have all the verticality that makes a truly memorable white Burgundy or German Riesling, but it doesn't come from acidity as it would in a Riesling for example, it comes from a 'noble bitterness' from tannins in these unusual grape varieties, combined with a high pH in the soils. It gives pause to the rich exoticism of the candied lemon peel and mango flavours that can come from low-acidity grapes ripened in the hot Vaucluse sun, like adding a pinch of salt into a rich sun-ripened tomato ragu. And it means that while the whites of Chateauneuf can be mysterious, unpredictable and hard to find, they have that heady, seductive quality of a southern Provence night, where the memory of heat remains, but tempered by a fresher pause; essential for catching your breath and your thoughts.
Wines to Try
Chateau Beaucastel cuvée vielles vignes, AOC Chateauneuf-du-Pape Blanc 2009
This wine comes from 100% Roussanne old vines that are at least 65 years old, and are matured to the limit of over-ripe, so you get that glycerol richness (in this vintage, they were harvested on October 10). Gentle spices right from the first attack, this is complex, rich, powerful and long-lasting. It has that noble bitterness and salinity that makes up for the fact that the acidity is so low, and the heady honeysuckle aromas make it an experience for the nose as well as the palate. One word of warning – only 6,000 bottles made of the vielles vignes, and it's priced accordingly.
Domaine de Sénéchaux, AOC Chateauneuf-du-Pape 2010
A lovely property owned by the Cazes family of Chateau Lynch Bages. Again, it is the intense aromatic quality of acacia and wild honey that first hits you. The Roussanne and Grenache Blanc grapes are here joined by some Bourboulenc, which increases the sensation of freshness and citrus zing compared to the more luxurious Beaucastel blanc, so this is perhaps more approachable young (this particular bottle of 2010 was utterly delicious on Saturday night with some grilled asparagus). An excellent example of the attitude of a Chateauneuf white.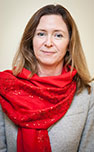 Columnist Introduction
Jane Anson is Bordeaux correspondent for Decanter, and has lived in the region since 2003. She is author of Bordeaux Legends, a history of the First Growth wines (October 2012 Editions de la Martiniere), the Bordeaux and Southwest France author of The Wine Opus and 1000 Great Wines That Won't Cost A Fortune (both Dorling Kindersley, 2010 and 2011). Anson is contributing writer of the Michelin Green Guide to the Wine Regions of France (March 2010, Michelin Publications), and writes a monthly wine column for the South China Morning Post in Hong Kong, where she lived from 1994 to 1997. Accredited wine teacher at the Bordeaux Ecole du Vin, with a Masters in publishing from University College London.
Click here to read all articles by Jane Anson>>
- Follow us on Weibo @Decanter醇鉴

and Facebook

for most recent news and updates -
All rights reserved by Future plc. No part of this publication may be reproduced, distributed or transmitted in any form or by any means without the prior written permission of Decanter.
Only Official Media Partners (see About us) of DecanterChina.com may republish part of the content from the site without prior permission under strict Terms & Conditions. Contact china@decanter.com to learn about how to become an Official Media Partner of DecanterChina.com.