Demei's View - Wine Communication from a Chinese Winemaker
Held in Shanghai, the Best Sommelier Competition of French Wines in China has just finished its final round on 7th of May. The competition is co-organised by SOPEXA, the Hong Kong Sommelier Association and the French Ministry of Agriculture. The preliminary competitions took place in Beijing, Shanghai and Guangzhou, attracting 153 contestants, who were pitted against each other in both theory exams and blind tastings. The top six from each preliminary competition then qualified for the final round and the top three in the finals will then represent Mainland China at the 'Best Sommelier in the Greater China Competition' in Hong Kong. The final winner of this competition then competes in the Asia-Pacific Best Sommelier Competition, organised by the Association Sommelier Internationale (ASI).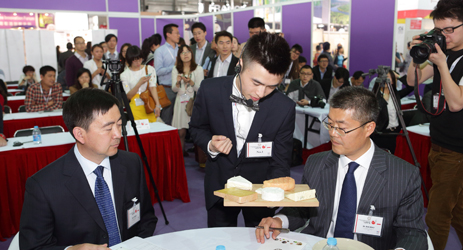 This competition has been held for four consecutive years. Having had the honour to grade the theory exams of the preliminary round and judge during the finals, I noticed some universal problems and would like to give a few suggestions, which will hopefully benefit young sommeliers in their further studies.
1. Sommeliers need to have systematic knowledge of wine and spirits
Every year contestants for the Best Sommelier Competition are from very diverse professional backgrounds. Those who stand out in this kind of competition have usually studied wine and spirits — but not necessarily in a school.
The following professional backgrounds are commonly seen among contestants:
Salesperson working for a wine merchant: These contestants have plenty of opportunities to taste and read about wine, but it's likely that their practice will limit to the wines their company sells, unless they reach a certain position in the company.
Catering staff in hotels and restaurants: They have sufficient practice — especially in serving wine and matching food with wine. But their knowledge in wine is not necessarily as much as those from a wine sales background. Another deficiency is that they normally need to work long hours thus have limited personal time to study and enrich their knowledge. I used to teach in a training school, where I met a young person — he works at nights and come to study during daytime, but he can't seem to resist taking naps in class (or maybe it's because of my poor teaching).
Those who studied overseas but are yet to take a job in the wine trade: These contestants learned about wine by studying abroad, so their knowledge tend to be comparatively systematic and comprehensive. But the risk is that as they don't practice as often, their knowledge may gradually fade with time.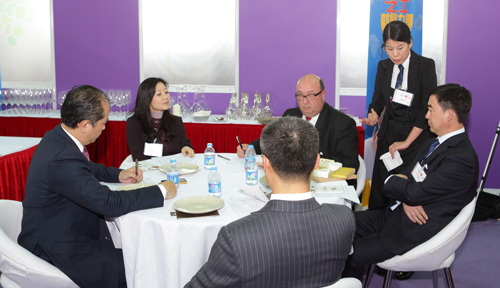 2. Language proficiency
To participate in a wine competition like this, contestants are required to reach certain proficiency in foreign language — usually English; otherwise how can you go further to an international competition? Certain knowledge in French will also be a plus. Some questions raised during the competition tend to use French expressions, thus a basic knowledge of French grammar can come in handy in understanding those difficult French terms — and the results of the competition proved this point.
3. About blind tasting
There are some 'skills' in blind tasting you need to master — for instance, to write a tasting report, you have to follow certain rules: when describing the visual, nose, palate and overall impression of a wine, you need to know which aspect to start with, and which are the key features.
At the same time, these features should have a logical connection among them: such as the vintage may be reflected in the nose and colour of a wine.
During the blind tasting session, identifying the grape variety or production region is the main task for the contestants. The vintage require more experience to tell, especially with those tricky vintages. As for the producer of the wine, perhaps you will have to depend largely on guesswork to give an answer. If the organisers decide that they don't want to make it too difficult for everyone, they will choose wines made by major producers – as there's no point raising a question that no one can answer.
4. About the theory exam
Generally speaking, the theory exams are by no means easy — in the sense that many of the questions are not exactly common knowledge in the wine trade. Maybe the preliminary competitions aim to identify those contestants who have superior knowledge and ability in wine, but similar to overly simple questions, overly complicated questions can hardly help to achieve this. Mainland China is still a very young market, the needs of consumers and the standards of the wine service industry are, of course, different from that of the European market. Perhaps the organiser should bear this in mind when designing questions for next year's competition.
5. Preciseness in both languages
When we talk about or research on wine or certain aspects of wine knowledge, we tend to use Chinese, and are not necessarily aware of the exact 'original' terms in English, or can't spell them accurately. An outstanding sommelier should be able to smoothly switch between the two languages/cultures (although it's easy to say but hard to do…).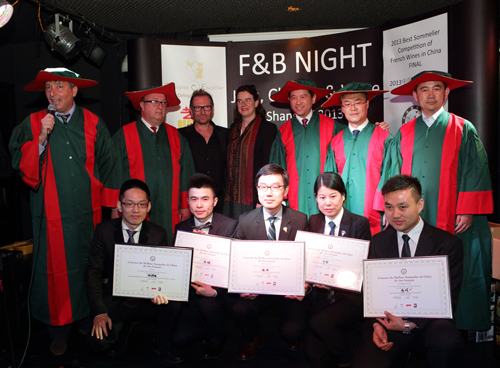 6. The ability to communicate
Sommeliers are neither simply waiters/waitresses, nor wine educators. They need to be adept, knowledgeable in beverage and food, and have excellent communication skills. Being able to express your views doesn't necessarily mean you can communicate — and most contestants are yet to accomplish this.
7. Combine learning with practice
For a sommelier to achieve a higher level in his/her career, he/she can't simply depend on classroom study; practicing solely during work is not enough either. Many highly skilful sommeliers have gone through a study-work-study-work process to combine the knowledge they gained with practice. A delightful phenomenon for this year's competition is that several contestants who made it to the finals took part in the previous competitions as well, and have shown visible improvements.
Sommeliers serve as the bridge connecting the production and consumption of wine (but not only wine, of course), and are key to promoting and marketing wine. The development of the sommelier industry needs support and help from producers. To offer sommeliers more opportunities thus encourage this industry to boom rapidly is one of the crucial methods in developing the wine market in China.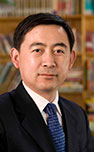 Columnist Introduction
LI Demei, associate professor of Wine Tasting and Enology in Beijing Agriculture College and invited teacher at ESA Angers, France. He obtained Master diploma for Fruit Tree Science, and Engineer for Viti-Oeno-Economie in ENITA de Bordeaux. Demei had his training in Chateaux Palmer, and visited almost all the wine regions in the world. He is aiming to create a dialogue with the consumer with wine.
Click here to read all articles by LI Demei>>
- Follow us on Weibo @Decanter醇鉴

-
Translated by Sylvia Wu / 吴嘉溦
All rights reserved by Future plc. No part of this publication may be reproduced, distributed or transmitted in any form or by any means without the prior written permission of Decanter.
Only Official Media Partners (see About us) of DecanterChina.com may republish part of the content from the site without prior permission under strict Terms & Conditions. Contact china@decanter.com to learn about how to become an Official Media Partner of DecanterChina.com.