In his new guest column with DecanterChina.com, China's most influential sommelier LU Yang talks about the boom in sommeliers as career options, in addition the latest trends in the on-trade market.
Things happen fast in China; the development of the sommelier industry is no exception. While it took the French close to 100 years to make being a sommelier respectable and the Americans more than 30 years to amass an army of famous 'somms', the fast-developing Chinese wine circle has already nourished some sommeliers into superstardom (and there's nothing wrong with that). Furthermore, while you can still be served by sommeliers of your grandpa's age in France, or Master Sommeliers in high-end establishments Stateside, there are already some promising young sommeliers changing their career paths merely 2 or 3 years after making a name for themselves among the reputed ones in this profession (nothing wrong with that either). And surely more will follow suit (again, all justified).
Let's just face the facts: Sommelier is a young man's game in this part of world.
There are many reasons why sommeliers leave their posts at such an early stage of their promising careers. Family seems to be the main reason. Steven Yin was the hotel sommelier for Shangri-La Qingdao and finished 2nd place at National Sommelier Competition in 2013, and currently is the ambassador for Chateau Nine Peak in China. 'Finding the balance between career and family is the most important part of being a husband,' says Steven, 'having a second daughter being born and receiving a hug from my first daughter every day when I come home, is the main reason that I changed my job. I just cannot afford to miss seeing them growing up.'
Same goes with Henry Zhou, who was the hotel sommelier for Pudong Shangri-La Shanghai and finished 2nd in the National Sommelier Competition 2012, 'I am a newly-wed, and it's too important for me to spend more time with the family.' He became the buyer for China's biggest online retail website YesMyWine.com.
For others, it's about a change of scenery so further development and improvement can happen. This is the case for Larry Yang, the head sommelier of JW Marriot Beijing for more than 7 years, and 2nd place at National Sommelier Competition in 2010. 'I reached the bottle-neck situation after having the same job for so long, and I need some new challenge to keep myself motivated. Also with the gradual transparency of the market and trend of BYO, it makes a sommelier's life much more difficult if we don't have the decision power to reduce the selling prices.'
Some sommeliers start their own business and see this as a natural extension of their previous jobs. Weiley Lu is a Taiwanese sommelier working in Beijing, and founded Wine Room, a concept that combines a shop and wine bar. 'I never thought I changed my job, rather, I am just more focused on what I want to achieve by going solo. It is more like a boss-sommelier now.'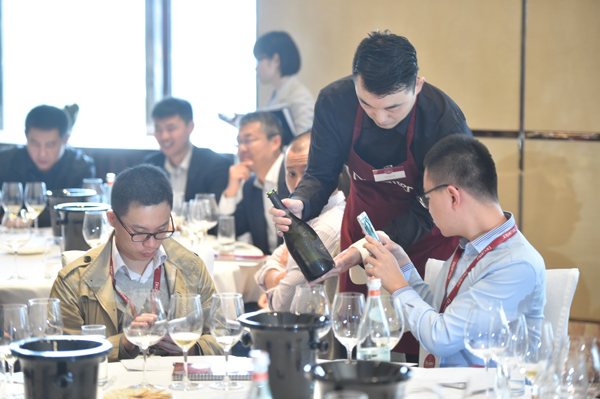 On the bright side, it appears salary is not a huge factor in quitting life as a sommelier, indicating that if money is not the only motivation we have plenty of passionate young sommeliers in the industry.
Nevertheless, it is important to analyse what they have gained by being a sommelier and what advice they would give to current sommeliers and the ones who have been inspired to join the industry.
Besides wine knowledge, food-pairing ability and operational practice, what have they learnt by being a sommelier? 'At the most basic level, it teaches you about hospitality and team work,' says Larry, 'these are quality things in every job you have.' 'It also bettered my personality,' says Ofilos Wu, 'it made me into a perfectionist, yet I am also more political when communicating with others, and more patient and calm when I am dealing with emergencies.' Ofilos is now one of chief educators for a national-wide wine education firm in China, after working as sommelier for a private club called Jing Club and won the Best Chinese Sommelier for French Wines Competition in 2012. For Henry, it's the ability to be attentive. 'After years of being a sommelier, I can easily grasp what guests need by simply observing them. This is the experience that you can gain from only a hand full of jobs.'
Communication also is a powerful skill for these ex-sommeliers. 'We showcase the wines through ourselves, and ourselves through the wines. We need to explain and sell to guests something they may not understand much, in a persuasive yet amiable way. Trust me; it's not as easy as it sounds. Also I learnt to communicate differently when talking with different people. Guests, suppliers, colleagues, management – they all need a different way of communication in order to be efficient. It's really an art.'
You can find ex-sommeliers in all aspects of the wine industry: sales people, educators, buyers, winery ambassadors, winery managers, journalists, or even auctioneers. This is not only because of the multi-faceted abilities sommeliers possess, but also due to the very nature of the job: a sommelier is probably the only profession within the wine industry who is in constant and close contact with end-consumers (guests), wine merchants, critics/writers, winemakers, winery owners and representatives, so on so forth. These experiences help sommeliers to understand each job a bit better, therefore help them to obtain each job a bit easier. And with the overall ability sommeliers gain from their previous job, it also helps them to perform better.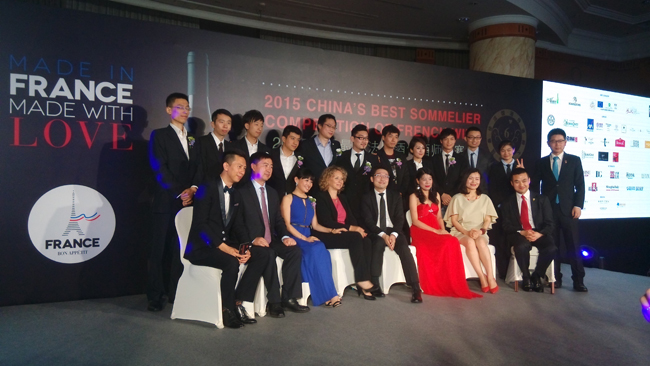 Larry agrees, 'being a wine sales person now, my experience as a sommelier helped me understand how to talk with sommeliers or restaurants, and come up with the offer that they need, as I was once on the other side of the table.' For Steven, it's about how to help Nine Peaks Winery to grow, 'The experience of being a sommelier helps you to understand the trend of the market and the popularity of certain varieties, this helps me to give fair and logical advice to the winery as well as the style of the wines. At the same time, because of my experience of doing so many wine dinners and promotions as a sommelier, many brand promotional activities are just so easy for me to execute.' As an educator, understanding the differences between students and applying different teaching methods accordingly is key. 'Restaurants are miniature societies and you encounter and deal with different personalities all the time. This made me a more capable educator when reaching out to different students,' says Ofilos. Lastly, Weiley thinks the connections he made as a sommelier are invaluable: 'with trust from both the supplier and customer side, it made things move much faster. Also the connection within the F&B world provided me with some great candidates to employ.'
There are however, occasional cases where the transition from sommelier to other professions is not so successful, sometimes messy, or even a downright disaster. 'Sommeliers need to realize the reality that sometimes the attention and spotlight one received as a sommelier is not because of oneself, but the brand and buying power behind you,' says Weiley. If not understood, it might already be a recipe for disaster. Also sommeliers often appear as a one-man show in restaurants; therefore it's easy to leave a 'rather snobbish impression', explains Steven. Most importantly, because of this often sole operation, sommeliers will lack management skills and financial analysis ability, hindering performance in new roles which might require these capacities.
Many sommeliers are still deeply attached to this profession even long after they changed their career paths. The idea of getting back on the floor often crosses their minds. But for most of them, this would only happen with one scenario: owning their own restaurant or bar.
Even if the ambition of owning one's own establishment might not come true, being an ex-sommelier always has some benefits. Sommeliers are a tight and comradely community: once you are in, you will always be treated as so even after you've gone. This usually means when you visit a restaurant that has a sommelier, a glass of free bubbles will be offered at the beginning (most likely Champagne), a few more glasses of free wines will be poured throughout the meal (most likely blind), and that 'notorious' corkage will be waived.
After all, life is not so bad for these ex-sommeliers.
Translated by Sylvia Wu / 吴嘉溦
All rights reserved by Future plc. No part of this publication may be reproduced, distributed or transmitted in any form or by any means without the prior written permission of Decanter.
Only Official Media Partners (see About us) of DecanterChina.com may republish part of the content from the site without prior permission under strict Terms & Conditions. Contact china@decanter.com to learn about how to become an Official Media Partner of DecanterChina.com.