Demei's View - Wine Communication from a Chinese Winemaker
Meeting Jeremy Oliver at a wine event organised by the Ningxia government last week was a pleasant surprise. He is, in many senses, a specialist in the Chinese wine market, and has been frequently traveling between China and Australia in recent years.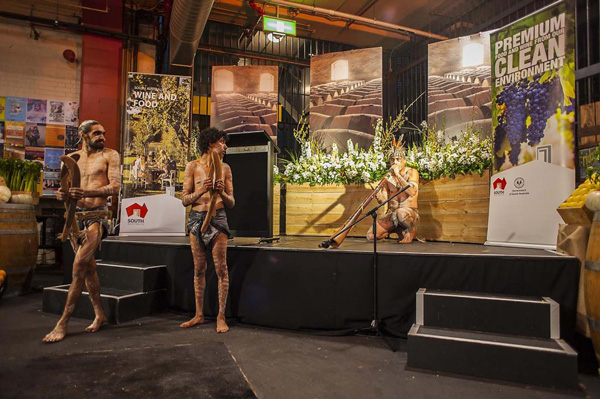 During my latest trip to Adelaide in Australia, myself and two colleagues*1 from the Mainland China wine industry had the pleasure of being panellists at a business session hosted by Jeremy. The session (called 'China: Selling Australian Wine - What matters?) was part of Wine Australia's flagship Savour Australia conference.
Savour Australia was the name of the global wine forum recently launched by Wine Australia, the official body for promoting wines produced in Australia. The forum included a series of innovative, rich-in-content events. 'A worthwhile trip', was the feedback from a number of participants.
The forum released a report predicting that in 2018, China will become the biggest market for Australian wines. The expectation placed on the Chinese market is so high, that apparently a 40-minute panel discussion wasn't enough to satisfy the audience's desperate needs to understand the market.
Not only after the panel discussion that day, but also during our winery visits in the following days, I and my colleagues were frequently consulted by producers about the topics we covered during the forum. Therefore, I thought it might be a good idea to summarise the views we expressed throughout the discussion on September 17th, so as to provoke further discussions.

Topic 1: Wine culture in China—something that can develop further or simply a fashion of the moment?
Wine culture doesn't really count as a part of the Chinese dining tradition. Consumers start to adore wine culture, maybe because they consider it as a symbol of a fashionable lifestyle.
This explains why so many young people are drawn into wine: they want to show their maturity by being different from their parents, and thus they choose wine over other traditional alcoholic drinks.
In this sense, perhaps we can say wine culture in China is a temporary fashion. However, passion found in a young age usually follows throughout a person's whole life. This new generation of wine enthusiasts will eventually become key communicators of wine culture.
Topic 2: The influence of Chinese dining tradition on wine consumption
The dining tradition in China certainly affects how consumers drink and choose wines.
Matching Chinese food with wine is a heated topic now, since so many people are talking about it when trying to push wine sales in China.
If it's in 5-star hotel restaurants, there won't be many obstacles to achieve a decent food-and-wine pairing—here the dining experience has been largely Westernised, with well-trained staff standing-by to assist the paring. However, in traditional Chinese restaurants, perhaps there is no point in stressing too much on it. To start with, dishes served in these restaurants—whether be it cold, hot, meaty or vegetarian—are commonly brought to the table altogether. The idea to pair them with wine all at once is, frankly, wishful thinking.
What's more, eating food and drinking alcohol are actually two separate activities on a Chinese dining table. After three drinks whilst eating, the host and the guests will take turns to stand up and propose toasts. They are merely drinking at this stage, so no food thus no paring is involved.
To sum-up, the relationship between Chinese food and wine is quite different from that of Western food and wine, therefore it deserves a different approach.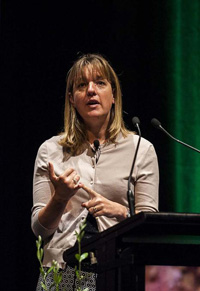 Topic 3-The specificity of the Chinese market
The whole Chinese market is special, not just the wine industry.
Sometimes Chinese importers may require producers to customise their labels and wrappings especially for the Chinese market. This actually places the producer at a disadvantage. First of all, these specially-designed labels are usually owned by importers, therefore are not really useful for the brand establishment of the producer.
Secondly, with the growing power of the Internet, consumers can first gather the pricing and sales information of a wine in different geographical regions before making a purchase.
This is certainly a healthy phenomenon for the market. However, if the packaging of a wine is designed solely for the Chinese market, consumers will not be able to find any information of the wine in other markets, even if it's actually a best-seller somewhere else. Consumers may also become suspicious if their online search shows that the product is only sold in China.
Therefore customising the packaging of an existing product specifically for the Chinese market brings more harm than good, unless the producer just wants to get rid of some stock in short-term.
Topic 4: How much can Hong Kong's market influence the Mainland market
People like to believe that knowing Hong Kong market equals to knowing the Mainland market, because Hong Kong leads the trade in Mainland.
It might have been true 20 years ago. At that time, Mainland China didn't have the channel or opportunity to communicate with the rest of the world, and Hong Kong became Mainland's window to the outside world. However, after joining the World Trade Organisation (WTO), Mainland China started an increasingly direct conversation with the world.
Unlike the early years of China's reform and opening up in the 1970s, China no longer needs to rely heavily on transit trade. Meanwhile, with more and more young people finishing their studies abroad and returning home to work in foreign communications sectors, the conversation between China and the world is getting smoother. The fact that many Bordeaux producers would employ young Chinese staff to take care of their Chinese accounts is proof enough.
Of course, if producers would still prefer to set up a Hong Kong office to harness their Mainland business because it's more convenient for their ex-pats to live and work in Hong Kong, that's a different issue.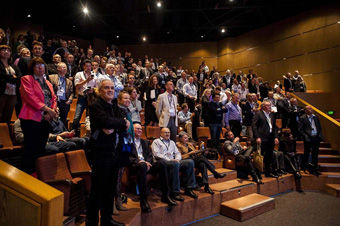 Topic 5: Australian wines are not only made from Barossa
When talking about Australian wines, consumers may easily think of Shiraz and Barossa. This is certainly a beneficial situation for Barossa; however, there are far more wine regions in Australia that need to go abroad.
During Savour Australia, many events were organised with the aim of showing visitors the diversity of Australian wines. This is, I'm afraid, one of the long-term issues that the Australian wine industry needs to address.
Topic 6: Give your brand a Chinese name
China has its own language and words, which are largely different from the Western languages. If a brand or a product aims to enter the Chinese market, first of all it needs a registered Chinese name, so that consumers can recognise it and tell other people about it.
This is beneficial from a sales point of view, and key to establishing a brand in China. Coca-Cola adopting the Chinese name '可口可乐*2' and Carrefour using the name '家乐福*3' are among the most successful examples. In contrast, there are many unsuccessful examples in the wine industry because they failed to do so.
*1. Two of my colleagues:
LU Yang (7th from the left): Wine Director at Corporate Head Office at Shangri-La Hotels and Resorts. Awarded Best Sommelier of China for several times.
LU Guchuan (4th from the left): Manager of the Wine and Spirit department, City Shop. Based in Shanghai, City Shop is one of the most influential imported food and grocery supermarket chains in China.
*2. The Chinese name '可口可乐 (ke kou ke le)' literally means 'delicious and fun'.
*3. The Chinese name '家乐福 (jia le fu)' literally means 'happy family'.
Translated by Sylvia Wu / 吴嘉溦
All rights reserved by Future plc. No part of this publication may be reproduced, distributed or transmitted in any form or by any means without the prior written permission of Decanter.
Only Official Media Partners (see About us) of DecanterChina.com may republish part of the content from the site without prior permission under strict Terms & Conditions. Contact china@decanter.com to learn about how to become an Official Media Partner of DecanterChina.com.