Demei's View - Wine Communication from a Chinese Winemaker
In late September this year, there was a series of wine events in Ningxia and, during dinner with some British guests I'd met at the events, I mentioned that the typical Ningxia way of eating boiled mutton is by hand, with raw garlic cloves.
I hadn't intended to make the guests feel uncomfortable; it's just how local people do it.
To my surprise, the guests seemed to think that the raw garlic cloves were easier to accept than the 'sea cucumber' and they actually ate them far more sportingly than the first time I tried blue cheese!

Over dinner we talked about their visit to the Deda winery. Someone asked me if this winery had been built especially for last year's Ningxia Wine Challenge.*
I have a lot of past experience with being asked odd questions, so I quickly understood the obvious chronological error – the Deda winery project started well before the establishment of the Ningxia Development Bureau for Grape and Flower Industry, but the Ningxia Wine Challenge was the first event hosted by the development bureau – the logical relation is simple and clear.
So where did it go wrong? The interpreter – or whoever had briefed them – had ignored part of the information, consciously or unconsciously. Of course, some may say any Chinese system hinders a visitor from getting truly effective information. I guess people would rather choose to believe the latter reason. Anyway, it is true that visitors are often led to conclusions that are often far away from the reality.
However, what touched me was not the conversation at dinner, but the discussions I read later about the 'Ningxia Classification' – or to be more accurate, the criticisms.
Ningxia, as a wine region, has gained extensive attention now. But in 2011 when Jiabeilan was trying to register for the Decanter World Wine Awards online, there wasn't a 'Ningxia' option in the region drop-down list, so Helan Mountain had to choose Xinjiang as the region - which caused some confusion, with some people thinking they had a new vineyard in Xinjiang! Fortunately, Jiabeilan left a clear entry note when registering for the competition, and later when the result came out, people started to notice that there was a wine region in China called 'Ningxia'.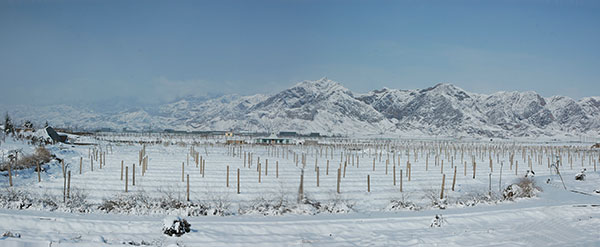 The history of Ningxia's wine industry development is quite short, and only dates back to 1985. The real industrial scale was formed after 1997, and nowadays it has already attracted more attention: the first provincial-level of development bureau for wine in China was founded here, and the region also joined the International Organisation of Vine and Wine (OIV) as observer. What a rapid development! But, there will always be risks behind rapid expansion, and Ningxia is endeavouring to avoid the problems other older Chinese wine regions had previously encountered during their development:
The local winemakers are committed to introducing excellent plantings at present. There is 5% of Cabernet Gernischt in Jiabelan, and the 'green' flavour of Ningxia wines that some judges mentioned in this year's DWWA is actually from the mixed-up Cabernet Gernischt in the vineyard. It's hard to find out a vineyard containing only a single grape variety, except for the newly developed vineyards in recent years.
The technical specification of viticulture and vinification is surely essential. Although the history of the Ningxia region is not long enough to tell which technical model is the best, there are always some relatively better solutions and some that are not suitable for the region. To develop periodical technical specifications and revise and improve them during the development should be the right direction for the region and there is no logical error in that.
As a new wine region, it is recommended to combine the developing wine industry with the tourism industry which already has a regional influence. Wine tourism performs well in California and Hunter Valley; this might be an aspect for the Ningxia wine industry to focus on.
Currently there are dozens of wineries in Ningxia with different scales and different ways of doing business. There is another important point for the Ningxia wine industry officers to pay attention to, namely how to guide and regulate the development of the existing wineries, and to prevent the disordered and irregular state that's happened in some other areas. The wine industry in Ningxia is still in its very early stage of development, but things are moving very quickly. With these points as a back-drop, the idea of managing the wineries in Ningxia with classification was born.
……
The world is never perfect, and there will be some shortcomings during the development of the Ningxia wine industry. Only by discovering these weaknesses can we have the chance to optimise. We welcome all kinds of critical opinions, even those exaggerated criticisms, and we will derive motivation from them.
These are the voices and aspirations of the industry leaders I've encountered from both the Ningxia autonomous region level (province level) and the development bureau level. If you insist that China does not have such leaders, I will have nothing further to say.
'If you want to evaluate something, the only way to get a complete understanding of it is to have direct contact, on-the-spot investigation and a full picture of it; relying on hearsay is definitely not going to work,' one wine industry elder told me when I discussed the Ningxia classification with him.
Yes, criticism could promote the development and reform for sure, but as the same time, we also need constructive feedback, don't we?
*In 2012, the government of Ningxia Hui Autonomous Region invited young winemakers from around the world to visit Ningxia and attend a winemaking competition using the local grapes, in order to push the exchange between Ningxia and international winemakers.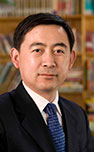 Columnist Introduction
LI Demei, associate professor of Wine Tasting and Enology in Beijing Agriculture College and invited teacher at ESA Angers, France. He obtained Master diploma for Fruit Tree Science, and Engineer for Viti-Oeno-Economie in ENITA de Bordeaux. Demei had his training in Chateaux Palmer, and visited almost all the wine regions in the world. He is aiming to create a dialogue with the consumer with wine.
Click here to read all articles by LI Demei>>
- Follow us on Weibo @Decanter醇鉴

and Facebook

for most recent news and updates -
Translated by Sylvia Wu / 吴嘉溦
All rights reserved by Future plc. No part of this publication may be reproduced, distributed or transmitted in any form or by any means without the prior written permission of Decanter.
Only Official Media Partners (see About us) of DecanterChina.com may republish part of the content from the site without prior permission under strict Terms & Conditions. Contact china@decanter.com to learn about how to become an Official Media Partner of DecanterChina.com.