Demei's View - Wine Communication from a Chinese Winemaker
In my childhood, whenever the family was having a feast together—either because of a traditional festival or an important guest had arrived—I was always given the chance to sit among the adults and enjoy some alcoholic beverages.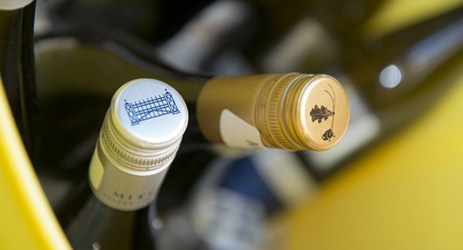 Images: Screwcap-sealed wines © Decanter
Traditionally, Chinese boys are allowed access to alcohol from an early age—and there's no law against underage drinking in China. But as my parents were aware that alcohol intake might have some negative effects on children, the kind of 'wine' they gave me was actually a sweetened drink made from grape juice, grape essence and a small amount of alcohol.
I vividly remember the bottles of these 'wines' were usually sealed with aluminium screwcaps, whereas Baijiu (Chinese white spirit), which the adults were drinking, were commonly sealed with crown caps. (If a bottle of Baijiu was sealed with a screwcap, it was likely to be a more expensive, high-end brand).
Although I was allowed to have a drink with the adults, I was actually more interested in the feast. Normally I'd just take a sip of the wine given to me, while my uncles gobbled up the rest of the alcohol brought to the table.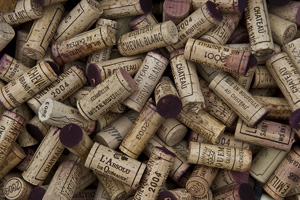 Slightly sweet, grape-flavoured and sealed with screwcaps — that was my impressions of wine until I had the opportunity to try some laboratory-made, so-called full-juiced* wine in university. It was then I learnt that real wines are actually made from specialised wine grapes, and their flavours are more likely to be acidic and tannic.
By that time, although wines made from 100% grape juice (full-juiced) had been made available in China for almost a decade, because of their limited supply and relatively high price, the general public rarely had a chance to enjoy them. Even for those who were lucky enough to try this drink, the typical 'sour and astringent' taste of it didn't impress most of them.
Until 10 years ago, there were still two types of product referred to as wine in the Chinese market. One of them was called half-juiced wine—meaning it was made by mixing no less than 50% grape juice and grape flavouring agent together. As I mentioned, these wines were sweet and grapy in taste, sealed with screwcaps and sold at a low price.
The other type was the so-called full-juiced wine, made from 100% wine grape juice—essentially the same as wines we drink today. These wines were not sweet at all; instead, they tasted acidic and astringent. In order to differentiate them from the half-juiced wines, producers of these wines commonly label them as 'XXX (brand name) dry red/white wine', seal them with corks, and attach a big price tag to them.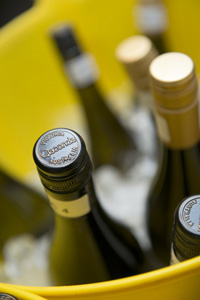 For Chinese wine lovers who started drinking wine before 2004, whenever they see a bottle of screwcap-sealed wine, they may instinctively want to check if this is the notorious half-juiced wine they had in their childhood. Perhaps only when this generation of wine lovers withdraw from the stage of history, can screwcap-sealed wines be judged fairly among Chinese consumers.
Indeed, when used on wine bottles, screwcaps can effectively solve the problem of TCA contamination (cork taint). However, if everyday consumers don't have much of an idea about the possible risks of TCA contamination, they won't be aware of the advantages of screwcaps.
Meanwhile, many producers insist that to adopt screwcaps they will need new equipment for the bottling line, and these caps require higher quality, more expensive wine bottles. Supporters of corks, on the other hand, fashionably claim that the carbon emission of screwcap production is way higher than that of cork…
It seems the process of promoting a new technology is constantly affected by the historical and social context of the market. Only when consumers demand a higher quality product, do distributors and producers make the change to fulfil their needs.
An example of that: although wines produced in Australia and New Zealand are sealed by screwcaps when sold in their native countries, when found in China, they are very likely to be sealed by corks.
* 'Full-juiced' wine-全汁葡萄酒: A Chinese term used to differentiate wine made from 100% grape juice from those made from 50% juice ('half-juiced' wine-半汁葡萄酒).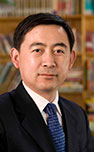 Columnist Introduction
LI Demei, associate professor of Wine Tasting and Enology in Beijing Agriculture College and invited teacher at ESA Angers, France. He obtained Master diploma for Fruit Tree Science, and Engineer for Viti-Oeno-Economie in ENITA de Bordeaux. Demei had his training in Chateaux Palmer, and visited almost all the wine regions in the world. He is aiming to create a dialogue with the consumer with wine.
Click here to read all articles by LI Demei>>
- Follow us on Weibo @Decanter醇鉴

and Facebook

for most recent news and updates -
Translated by Sylvia Wu / 吴嘉溦
All rights reserved by Future plc. No part of this publication may be reproduced, distributed or transmitted in any form or by any means without the prior written permission of Decanter.
Only Official Media Partners (see About us) of DecanterChina.com may republish part of the content from the site without prior permission under strict Terms & Conditions. Contact china@decanter.com to learn about how to become an Official Media Partner of DecanterChina.com.