Jefford on Monday
In 1970s South Africa, the thirst for Chardonnay among the country's young generation of winemakers could only be assuaged by smuggling. The 'suitcase clones' which arrived illicitly back then made Chardonnay the avant-garde variety of choice (though not without collateral damage: some of the Chardonnay later proved to be Alsace's Auxerrois). Much the same went on in California and Australia at the time, too.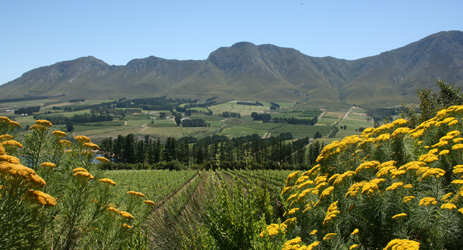 Today's avant-garde prefer to work with other varieties. Why not Chardonnay? I asked Eben Sadie. 'You can't. You need limestone; you need 45˚ latitude. The energy, the sun here, the brightness is too much. Some grapes are not meant to move. Robertson's got the perfect soil, but the altitude's wrong, the light's wrong. For me, the two worlds are continental viticulture and Mediterranean. We've taken grapes from 45˚ latitude and planted them at 33˚. When you copy, you should at least copy the right thing.'
Wise theory – though in practice I think Chardonnay is a more successful traveler than Sadie does. (And Sadie himself, it's worth noting, makes fascinating wines in lower latitudes from Chenin Blanc, another continental, high-latitude native.) As I pointed out last week, South Africa has potentially distinguished sites in locations whose climatic personalities we barely have the means of gauging or expressing just yet, but which are certainly more various than raw latitude would suggest. Chardonnay, often now vinified without acid adjustment, sings in many of these places, producing balanced and drinkable wines which have completed their phenolic journey in evident serenity. I describe a selection from contrasting growing locations below (and for more on the notion of the phenolic journey, and why Chardonnay might be wine's piano, see here). I have included scores out of 100 – for fun, of course; no score should ever be taken seriously, so alien and intrusive are they to the greater drinking experience.
Those in search of comprehensive coverage of South Africa's Chardonnay, by the way, should seek out the Platter Guide, still the most informative annual guide to a nation's wines produced anywhere: the 2015 version is about to be published. I also omit the excellent Robertson Chardonnays of De Wetshof from the notes below to avoid any conflict of interest, since De Wetshof commissioned me to deliver the lecture referenced above at its bi-annual Celebration of Chardonnay.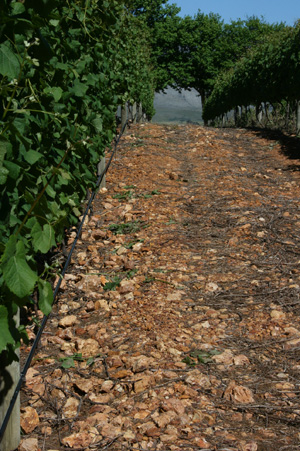 Ataraxia, Chardonnay, Hemel-en-Aarde Ridge 2013
Discreet scents of green Chartreuse herbs and crystallized angelica with an incisive yet dainty palate built on a core of bright lime fruit. (Grown at 400 m in this moderately cool, near-coastal valley.) 91
Cape Point, Chardonnay, Cape Point 2012
Scents of cream, iodine, samphire and moist sand. This is a slender Chardonnay, but it has plenty of mid-palate energy, pulsing acidity, and long limey refinement. (Grown at just 75 m, and 2 km from the ocean, in a cool, windy location south of Cape Town.) 90
Chamonix, Chardonnay Reserve, Franschhoek 2013
A fine weave of grapefruit, pear and green grape scents, with sweet hay behind: elegant and intricate. More fine-contoured fruit cascades through the palate, making for a darting, mouth-freshening Chardonnay of great poise and finesse. (Grown at 400-450 m.) 94
Crystallum Clay Shales, Chardonnay, Overberg 2013
Warm, relaxed scents of pollen, beeswax, pounded nuts and cream, with a mellow, honeyed, statuesque palate: refined summer fruits and a nougat finish. Gastronomic wine, grown at around 240 m just beyond the Hemel-en-Aarde confines. 90
DeMorgenzon, Chardonnay Reserve, Stellenbosch 2013
Scents of creamy, subtle orchard fruit; a fresh, restrained style which maintains the orchard fruit allusions, yet this is a wine with plenty of shapely core to it, teased to the edge of perfect ripeness. 93. (Grown at 280 m.) Also note the electric value offered by the DMZ, Chardonnay 2013 , made from a blend of Stellebosch, Durbanville and Elgin fruit, combining a gauzy veil of lees richness with precise, dessert-apple fruit. 90
De Grendel Op de Berg, Chardonnay, Ceres 2013
Lean, citrussy, fresh and long, yet finely balanced despite its cool, high-altitude style (grown at 960 m on an inland plateau with a markedly continental weather pattern). 88
Hamilton-Russell Vineyards, Hemel-en-Aarde Valley 2012
Soft, creamy scents freshened by flowers and plant sap; succulent, mouth-coating flavours which manage to combine sumptuousness with bright fruit and an inner stony poise. A fine-dining Chardonnay which takes, and rewards, a lot of scrutiny (grown between 70-200 m). 95
Jordan Nine Yards, Chardonnay, Stellenbosch 2013
Few South African Chardonnays have more confidence and strut to them than Jordan's much-awarded Nine Yards: a cloud of oatflake and hazel scents, then a plump, seamless, unctuous palate with a huge amount to give and to enjoy – and no cellar hibernation required. (Grown at 250-280 m.) 92
Richard Kershaw, Chardonnay, Elgin 2012
Airy, discreet scents of chilled butter and spring leaf. A taut, vivid Chardonnay quivering with hidden energy, waiting for time to unlock full aromatic articulacy, as is so often the case in Burgundy. (Grown at 280-500 m in cool Elgin.) 92 now, but may well finger a higher score after four or five years' cellaring.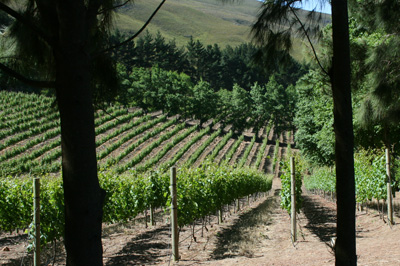 Meerlust, Chardonnay, Stellenbosch 2013
Grown at low altitude (70-85 m) and close to the sea yet in a much warmer site than the Cape Point Chardonnay, this is certainly the softest, gentlest and most languid of the wines cited here, but I love its Meursault-like generosity and the wealth and width of its mid-palate. 90
Newton-Johnson, Chardonnay, Upper Hemel-en-Aarde Valley 2012
More open in texture than some of its peers, but stylistically hard to fault. A giving yet fresh wine, its soft apple-and-lemon fruit charged with appetizing leesy grace (grown at 250 m). 92
Anthonij Rupert Wines, Serruria Chardonnay, Elandskloof 2012
Scents of sweet bedding straw and fine mountain-pasture hay, backed by ripely fresh, natural acidity. Graceful and articulate wine, full of wildflower lift – like a cross between white Hermitage and Chassagne-Montrachet. (Grown at 670 m.) 94
Tokara, Chardonnay, Stellenbosch 2013
Another higher sited Stellenbosch effort from vineyards in the Helshoogte Pass, this is a sprightly, athletic Chardonnay blending understated nuttiness with purity of orchard fruit (grown at 320-360 m). 91
Vergelegen, Chardonnay Reserve, Stellenbosch 2012
Marked aromatic subtlety here: spring flowers and woodland leaves. A soft, subtle, understated yet close-textured palate: all sighs and whispers. It's hard to stop sipping this. (Grown in north-facing vineyards at 170 m after wind destroyed the south-facing plantings at 220-312 m.) 93
Translated by Nina Fan Feng / 冯帆
All rights reserved by TI Media Ltd. No part of this publication may be reproduced, distributed or transmitted in any form or by any means without the prior written permission of Decanter.
Only Official Media Partners (see About us) of DecanterChina.com may republish part of the content from the site without prior permission under strict Terms & Conditions. Contact china@decanter.com to learn about how to become an Official Media Partner of DecanterChina.com.